Irrfan Khan is a leading Indian actor, who has made it big not only in the Hindi film industry, but also in Hollywood. The biggest achievement of this actor is that he is noted for his acting, rather than his looks, which are quite unconventional according to the Indian standards.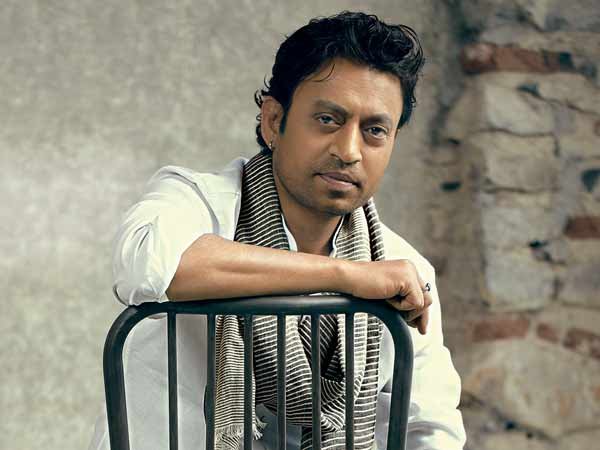 Net Worth: $ 50 million
Income Sources: After a modest beginning as a television actor, Irrfan has reached phenomenal heights in his film career. He is paid as much as $ 4 million per movie and is the top choice for Hollywood film makers today. He is also seen endorsing some brands and in some television commercials, including Vodafone.
Born: 7th January, 1967 (48 years old)
Real Name: Sahabzade Irrfan Ali Khan
Marital Status: Married to Sutapa Sikdar since 1995.
Height/Weight: 6 feet, 73 kg
Personal Background
Irrfan Khan hails from Jaipur, Rajasthan and he came from a business family, though his father laid stress on good education. He went on to graduate from National School of Drama in New Delhi, where he was considered as one of the best students. After the completion of his acting course, he went to Mumbai to start an acting career and received a great deal of success there. He got married to Sutapa Sikdar, a fellow graduate of NSD. The couple has two children, Babil and Aryan. He has recently added an extra "r" to his name and changed it from Irfan to Irrfan.
Career Graph
Irrfan Khan started his career in the nineties as a small time television artist, featuring in serials like "Banegi Apni Baat", and "Chandrakanta", and slowly climbed the stairs of success to establish himself as a versatile and talented actor. He has also hosted some television shows such as "Mano Ya Na Mano" and "Kyaa Kahein". Later, he went on to work in a number of Bollywood movies, including "Paan Singh Tomar", "Gunday", "Rog", "Maqbool", "Life in a Metro", "The Lunchbox", "The Xpose" and many more. He has performed different kinds of roles in films and has been acclaimed as a versatile actor. The fact that he lacked the good looks of a typical Hindi film hero, never dissuaded him from his path and he persevered to prove himself as one of the best actors in the industry. He received recognition in the international circuits with the 2001 movie called "The Warrior", which was showcased in a number of international film festivals. He has been honored with a number of prestigious awards in his career, including National Award for Best Actor for his renowned movie "Paan Singh Tomar" and three Filmfare Awards. He later went on to become a leading actor in Hollywood too, appearing in a number of hit movies like "Life of Pi", "Slumdog Millionaire", "The Amazing Spider Man" and "New York I Love You". He has also been accredited with the prestigious award, Padma Shri in 2011 for his glorious contribution to Indian cinema. He has a promising future in the industry, with upcoming movies like "Jurassic Park" and "Inferno" in his kitty.