Top 10 Best Non-Banking Financial Companies (NBFCs) in India
Non-Banking Financial Companies or popularly known as NBFC are those establishments that provide financial services without meeting the actual criterion of a Bank.  These are but covered under the Banking regulations laid down by the Reserve Bank of India and are generally barred from taking any form of deposits by the general public. Majorly they are involved in providing other banking facilities like credit facility, loan facility, Trading, retirement planning, investing and stocking in money market. These organizations play a very important role in an economy as they offer financial services to urban as well as rural areas. Yes, you read that right… they have made their presence across our country and even the farthest of the farther area are administered by NBFCs.
They provide a wide range of monetary advices like chit-reserves and advances. It is an important part of our nation's Gross Domestic Product and of course helpful as well to our public by granting loans so that new ventures can be framed.
There are a huge number of such establishments operating in our country which offer monetary support to people. Millions of people every day get aided by these NBFCs.
This articles represents the top 10 non-banking financial companies in India:
10. L & T Finance Limited
L & T Finance Limited is yet another strong player in this domain. Ranking at number 10 of the top known Non-Banking Financial Companies of India. Danish Engineers incorporated this organization in 1938. With its Headquarters in Mumbai, L & T offers funding services to different sectors like trade, industry, agriculture, exchange and so on. Apart from this they also offer loans for Commercial Vehicle, Individual Vehicle, corporates and rural areas. So far L &T has served more than 10 lakh people. L & T was honored in 2010 as the company of the year in Economic Times awards.
9. Mahindra & Mahindra Financial Services Limited (MMFSL)
Mahindra & Mahindra Financial Services Limited (MMFSL) was established in 1991 and now has a customer base of over 3 million. Ranked at number 9, MMFSL is one of the renowned organization and has two affiliates to its name which offer Insurance services and rural housing financial services. MMFSL has widespread its presence in the country with around 1000 branches in urban as well as rural areas. It also specializes in offering gold advances, vehicle advances, corporate advances, home credits, working capital advances and much more.
8. Sundaram Finance
Since its inception in the year 1954, Sundaram Finance is one of the oldest Non-Banking Financial Companies of India. Founded by Shri. T. V. Sundram Iyengar, this Finance company is one of the subsidiary of the TVS group of companies. Ranking at number 8, Sundaram Finance offers services like funding for commercial vehicles and traveler autos and is also engaged in trade, Mortgage Loans, Vehicle Finance (Car and tractor), business fund and Shared Funds and Deposits. There are about 600 branches across the country and has a clientele of more than 1 lakh people.
7. Indiabulls Housing Finance Limited

Ranking at number 7, Indiabull got honored as the Champion of Best Housing Finance Company of the Year. Established in the year 2000, this company is even listed in the stock exchange of Luxembourg. It is based out of Gurgaon and has its corporate office set up in Mumbai. Indiabulls offers financial aid in matters related to homes like advances and credits for houses and against properties so that the clients can get some help to build their dream home.
6. Shriram Transport Finance Company Limited
At Number 6, Shriram Transport Finance Company Limited is one of the best known organization which offers funding to commercial and business vehicles. Founded in the year 1979, this company offers funding services Light Duty Truck, Heavy Duty Truck, Mini Truck, Passenger Vehicle, Construction Vehicle and Farm Equipment. It also specializes in general insurance, mutual funds, common assets, stock broking and general protection.
5. Power Finance Corporation Limited
Ranked at number 5, Power Finance Corporation Limited was founded in 1986 and is a Navratna Status company. It is being overseen by Mukesh Kumar Goel, Chairman & Managing Director of Power Finance Corporation Limited. It gives financial support to different power projects across the nation. It backs up the organizations that are involved in Power generation, transmission and distribution. It is also listed in National Stock Exchange (NSE) and Bombay Stock Exchange (BSE).
4. LIC Housing Finance Limited
LIC Housing Finance Limited is yet another organizations in the nation which provides financial services for Housing and home related matters. Positioned fourth in the list of top 10 NBFCs in India. Founded in the year 1989 LIC is one of the oldest and most favored organizations in our country. LIC Housing Finance Limited gives loans for construction, development, repair and renovation of houses. It has more than 230 office in India with its headquarters in Mumbai.
3. Reliance Capital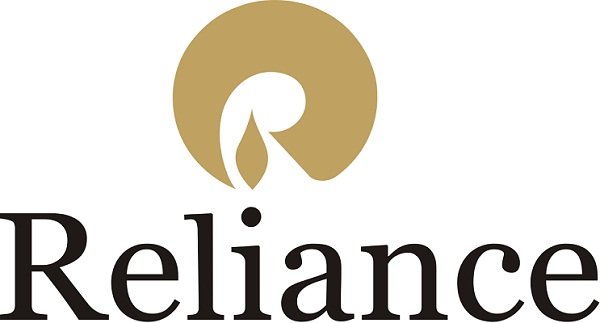 Reliance Capital was established by the much famous Indian Business Tycoon Dhiraj lal Hirachand "Dhirubhai" Ambani in the year 1986 with its headquarters in Mumbai. The company, now under the supervision and control of Anil Ambani group, ranks among the top ten financial service provider companies of the country and ranks on number 3. Few of the domains that Reliance Capital functions in are Commercial Finance, Insurance, Broking and Distribution and Asset Management. Few known services provided are Business Loan and Asset Construction, Mortgage, Life Insurance and Mutual Funds. It has more than 12000 employees across the country. Total asset value known is about $1.2 Billion.
2. Bajaj Finserv
Placed second in the list of top 10 NBFCs in India, Bajaj Finserv is a well-known organization which was founded in 2007 and is a unit of Bajaj Holdings and Investments. It offers Doctor Loan, Home Loan, Gold Loan, Business Loan,and Individual Loans. Apart from these, it also provides facilities like wealth advisory, lending money and general insurance. It has over 1400 branches across the country with more than 20000 employees.
1. HDFC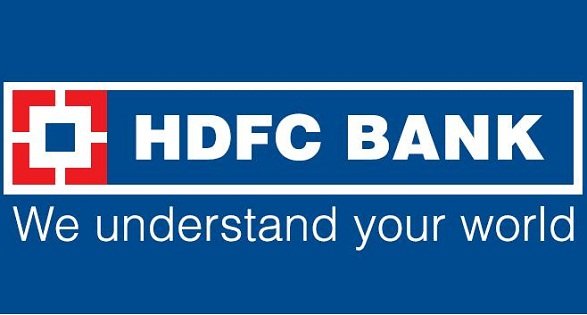 Hasmukh Bhai Parekh commenced HDFC in 1977 and has made a remarkable presence in the market. It is the forerunner in providing credit and home funding services to our country. Therefore, it is ranked at number 1. It offers Plot Loans, Home Loans, loans against property and Home Improvement Loans. It has its presence in more than 2500 towns and cities and has more than 300 offices across India. Till now, HDFC has the asset value of $3.44 billion and has provided Rs. 2.5 Trillion as loans and also has funded more than 50 Lakh Units in total. With its headquarters in Mumbai, HDFC is definitely the most preferred Non-Banking financial service provider in our country.
Conclusion
This was the compiled list of Top 10 Non-Banking Financial service provider Companies of India 2017. These well-known and trusted names across the country. A huge contribution from the financial service providers in India makes it one of the largest economies of the planet. NBFCs alone count for 12.5% raise in Gross Domestic product of our country. Majority of people these days prefer NBFCs over banks as they are safe and quick in assisting with financial requirements. Along with it there are various loan products available and you can expect flexibility and transparency in these services.