There was a time when Shahid Kapoor was regarded as the chocolate boy of the Hindi film industry, but gradually he has established himself as a serious and versatile actor with his captivating performances in films like "Kameenay", "Mausam" and "Haider". He is a born dancer and actor and has proved that dedication and professionalism can take a person to the greatest heights in his career.
Here are 10 most interesting and unknown facts about Shahid Kapoor: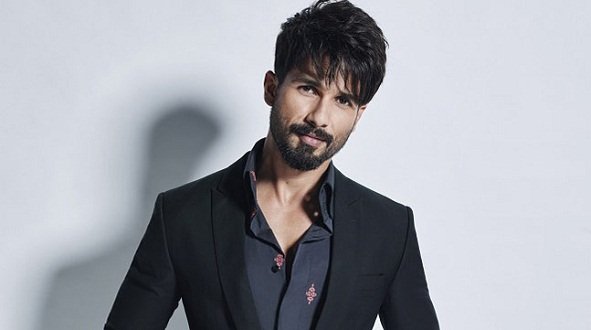 1. His Pedigree
Shahid Kapoor hails from a prestigious Bollywood background, with his father Pankaj Kapoor and mother Neelima Azeem being excellent actors. Shahid was born in Delhi and the family later moved to Mumbai. The parents were separated when Shahid was only three years old. Ishan Khattar, Sanah Kapoor and Ruhaan Kapoor are his step siblings.
2. His Beginning
Shahid started his career as a youngster, facing the camera for the commercial of Complan health drink, which had him co star with Ayesha Takia. He was also seen in the ad of Pepsi, along with stars like Shahrukh Khan, Kajol and Rani Mukherjee.
3. His Dancing Stint
Before becoming an actor, Shahid was a trained dancer with Shiamak Dawar Academy. He was even spotted as one of the background dancers in a song in "Taal", featuring Aishwarya Rai.
4. His First Music Video
Shahid was seen in a music video called "Aankhon Mein Tera Hi Chehra" by Aryans, before he made it big in the Hindi film industry. Actress Hrishita Bhatt was also seen in the video.
5. His Bollywood Debut
Shahid Kapoor made his Bollywood debut with a love story called "Ishq Vishq", which had him paired with Amrita Rao and was directed by Ken Ghosh. He was earlier rejected for films because he looked too young but later was roped in for the film.
6. His New Look
Shahid was a very skinny boy from his early age and looked a lot younger than his actual age. But he decided to change his look and image in the industry, for which he built his body after rigorous hard work of one full year for the making of "Kameeney".
7. His Love Life
Shahid Kapoor has been linked with several actresses during his career span, including Amrita Rao, Priyanka Chopra, Anushka Sharma and Sonakshi Sinha. His first link up was with Hrishita Bhatt while the one which got the maximum attention was with Kareena Kapoor.
8. His Wedding
Shahid Kapoor recently tied a knot with Delhi girl Mira Rajput and their wedding turned out to be the talk of the tinsel town. Reportedly, he sent out an invitation to his ex Kareena Kapoor, but she did not make it, though she sent him a special gift as a wonderful gesture.
9. His Favorites
Shahid's favorite actor is his father Pankaj Kapoor while he loves Hollywood star Julia Roberts as his favorite actress. He is also fond of cars and bikes and loves house music. He owns a dog called Kaiser and cricket is his favorite game.
10. His Shift to Vegetarianism
Shahid Kapoor became a vegetarian after he read a book called "Life is Fair" by Brian Hines. He even convinced his ex Kareena to give up meat after getting inspired from the book.
Probably, you didn't know all these unusual facts about the much loved actor Shahid Kapoor!