Shah Rukh Khan is a 49-year-old Bollywood superstar, television personality, and film producer. He was born on November 2, 1965 in New Delhi, India. Media has branded him with several tag names such as King of Bollywood, King Khan, and Baadshah of Bollywood. He got married to Gauri Khan in the year 1991, and they are blessed with three children. They are Aryan Khan, Suhana Khan, and Abram Khan.
Do not dare to think that you already know everything about Shah Rukh Khan because you might just get disappointed the moment you know these 10 interesting facts about him that are only known by few people: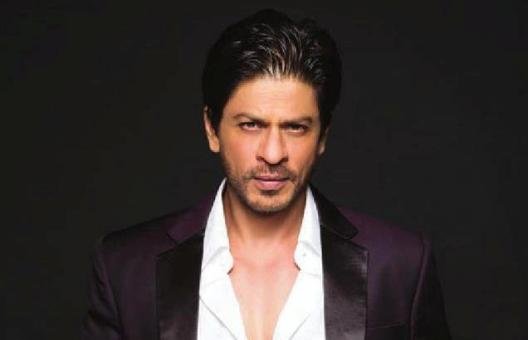 #1. 50 Rs was the very first amount of money that Shah Rukh Khan received from working in the entertainment industry. He got this amount after having the Pankaj Udhas concert that was held in Delhi. The moment he received the money, what he did was went to Agra and got the chance to explore Taj Mahal.
#2. Before he entered the Indian entertainment and filming industry, he was still a restaurateur. He owned and personally ran a small restaurant that was located in Dariya Ganj.
#3. During his college days, he studied in Jamia Milia University in Delhi and took up Mass Communications minor in Film Making. The main reason why he took up this course may be ridiculous for you, but you have to respect him for this – he loved seeing commercials aired in the television.
#4. Shah Rukh Khan has this strong superstitious belief regarding numbers. He believed that good luck can be brought by simple combinations of numbers. This is the reason why all his cars have 555 combination of car plates.
#5. If you think that Shah Rukh Khan doesn't fear anything because of her very masculine appearance, then you are wrong. He fears some things just like an ordinary individual. He has a phobia in horse riding.
#6. When it comes to food, he almost eats anything. However, there is one food that he never eats, and this is ice cream.
#7. He idolized some actors and actresses before and even up to now. For actor, he adores Dilip Kumar, while for actresses, his attention is caught by Saira Banu and Mumtaz.
#8. He has this funny quote that he believes in, and this goes like this "one never knows who one may meet in dreams". This is the reason why he always makes sure that every night before going to sleep, his pajamas must be freshly-ironed.
#9. Shah Rukh Khan grew up with his grandfather in Bangalore. He spent most of his precious childhood times there. His grandfather worked as a chief engineer in order to afford the very cost of their living.
#10. He owns Mannat, a palatial bungalow that is exactly located in Juhu, Mumbai. The number one reason why he bought it is he wanted to have a room where he can pray alone, without any disturbances.
Now who says Shah Rukh Khan does not have interesting life? After knowing these 10 least known interesting facts about him, you will surely adore him for having that great success in Bollywood now.