10 Interesting Facts about Ranveer Singh
Indian film industry has given a number of tremendous stars during the past few years. They are not only extremely cute by their looks but have excellent acting skills as well. One such actor who made a great start in Bollywood a few years back is Ranveer Singh.
Ranveer Singh is a powerful actor and is known for playing almost every type of roles in Indian films like comedy roles, action roles, thriller roles and romantic roles. He got acclaimed for his acting skills right from his first film. Recently he married Deepika Padukone in November 2018.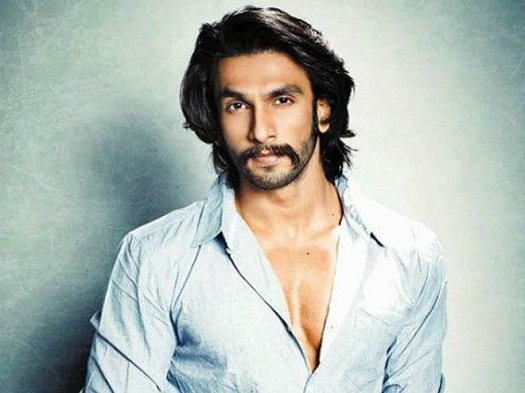 If we start discussing about fewer actors who got acclaimed right from their start of career, Ranveer Singh is undoubtedly worth mentioning. The handsome hunk made millions of fans all around the world which forced us to discuss about him in our next post.
Bollywood Career of Ranveer Singh
A Mumbai born Indian star, Ranveer Singh started his career in Bollywood by auditioning for the Yash Raj Film's lead role. He got the role in the romantic comedy film "Band Baaja Baaraat" by Yash Raj Films. The film was a great success and Ranveer Singh won the Best Male Debut Award from Filmfare for his acting.
Born on July 6, 1985, Ranveer Singh completed his graduation from Indiana University, Bloomington after which he returned to his homeland and tried his luck in acting. After the great success of his first Indian film, he played numerous roles in different movies like a robber in the film "Lootera" of 2013, a Gujrati boy in the film "Goliyon ki Raasleela Ram-Leela" of 2013, a Bengali criminal in the film "2014" and a born-orphan boy and criminal in the film "Kill Dill" of the year 2014.
His film "Goliyon ki Raasleela Ram-Leela" was proved to be the biggest success story of the year 2013 which earned him a nomination in the Award for Best Actor category of Filmfare. Ranveer Sing is the maternal cousin of Sonam Kapoor, another Indian actress and daughter of Anil Kapoor, a legend in Indian film industry.
10 Most Interesting & Unknown Facts about Ranveer Singh
Ranveer Singh is still a newbie in the Indian film industry and his fans are always looking for more information about his life. Below is the list of 10 most interesting and unknown facts about Ranveer Singh's life:
#1. During the shooting of the film "Lootera", Ranveer Singh suffered a serious led injury. He again goy his shoulder injured during his to be released film "Bajirao Mastani".
#2. Ranveer Singh literally refused to take the role in the film "Band Baaja Baaraat" because he was out at the time the casting director called and he had other things on his mind.
#3. Ranveer was the first actor to be launched by the Yash Raj Films as a debut solo hero.
#4. Ranveer Singh dropped his surname "Bhavnani" because he thought that the name would be too long. He also thought of changing his name because of its similarity with Ranbir.
#5. The first choice for the film "Bombay Velvet" by Anurag Kashyap was Ranveer Singh but he was busy shooting for "Goliyon ki Raasleela Ram-Leela".
#6. The businessman father of Ranveer Singh, Jagjit Singh Bhavnani take care of Ranveer's finances as he has no personal financial wisdom.
#7. Ranveer Singh dated Ahana Deol, daughter of Hema Malini and Dharmendra, before entering in the Indian film industry.
#8. He worked in an ad agency O&M before becoming an actor as a copywriter.
#9. Ranveer Singh struggled for the period of three years before his first film.
#10. Ranveer received many offers to act in ads but he rejected them thinking that the fresh face works better in film industry.