Dustbins are the essential tools for any home or office. It seems that if you do not have dustbins at home, it is an unhygienic place. So, it would help if you always focused on using dustbins. You can now get dustbins from any store or even through online platforms. However, if you wish, you can also attempt to make a dustbin in your house. It is easy and straightforward to make a dustbin at home. If you have the essential ingredients, you can make it at any time. It is interesting to make a dustbin at home.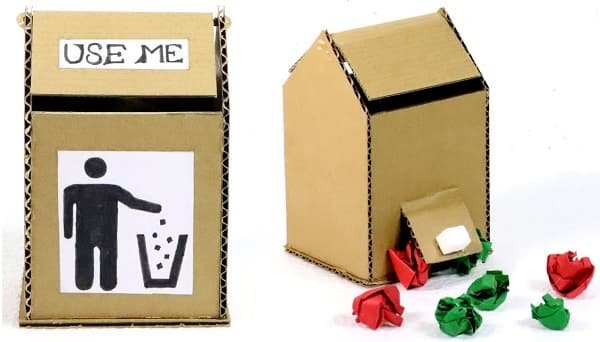 Ingredients for making dustbins at home:
It would help if you had a common idea of making a dustbin at home. Let's have a look at some of the ingredients for making a dustbin at home. Here are the main ingredients.
Scissor
Ruler
Pencil
Glue
Paper with motif
Thick cardboard
Fine cardboards
Plain papers
Cutters
Brown wrapping paper is the essential ingredient.
These are simple things available anywhere.
Steps of making dustbins at home:
You need to follow some steps for making dustbins.
You have to take a cardboard and draw a trapezoid. Now you have to cut it with a cutter. Now draw a circle with a radius of 10cm and then transfer the radius six times on the circle. Then connect the points to get hexagonal and cut it with the help of a cutter. Cut the strips of ktaft and glue the ktaft under the hexagonal and add the trapezoid. Repeat the same thing.
Take the plain paper and cut strips of the same into 2.5cm x28cm. Now glue them one by one on the joint of the two trapezoids.
To make the cover of the dustbin, you have to cut the hard or thick cardboard similar to the size of the dustbin. Make it in such a manner so that you can put it in the bin or it gets easily fitted to it. It would help if you were very accurate about the size and measurement of the dustbin. If there is any slight mistake in the measurement, it can be a significant problem. The whole thing will become useless.
At the end, when your dustbin is ready, you need to cover it with brown paper. This will make the look of the bin much better.
So, it is simple to make dustbins at home with ordinary ingredients. Once your dustbin is ready, you can use it as per your requirement. One thing is found that you can use the dustbin made at home for dumping the dry wastes.
Check the demo video here: