Packers and movers charges in India depend on what type of services you want. If you want to know the house shifting charges then also you will have to answer a few questions related to your move. Even the most popular packers and movers cost estimate tool also works on the details of your move. To calculate your moving cost, having the detail of your move is necessary. Otherwise, the tool won't disclose the actual rates.
However, the packers and movers cost calculator tool works fully on the details submitted by the relocator. The actual charges may vary from company to company. But, to know the estimated moving cost, the cost calculator tool is very beneficial. With the help of this, you can plan your move within your budget. You can easily find the best home shifting company in India that comes within the same price range.
Use Packers and Movers Cost Calculator Tool to Estimate Home Shifting Rates in India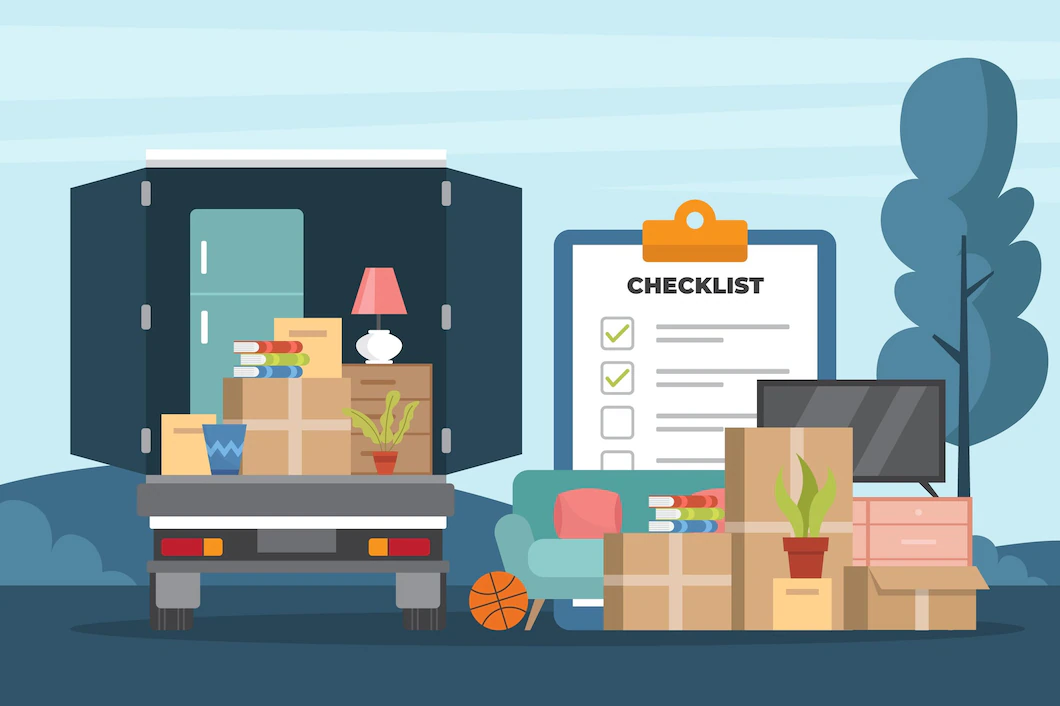 The easiest way to calculate house shifting charges in India is to use the moving cost calculator tool. This tool is available on every portal of transport service. You will get this tool in the arrangement of a fill-up form.
There you will find a few questions like name, contact number, mail id, source, destination, type of shifting, and the date of move with a blank space to answer them all. And there's a submit button at the end of the form. Based on the information submitted by you, the cost calculator will calculate the moving cost.
You will get a mail or a message on the registered number for the estimated price. When you will have the estimated price of your move, you can search for a reliable home shifting company nearby that offers quality moving service within the same price range. Once you will find the best movers and packers then you can have the best home shifting experience within your budget.
Well, this was all about using a cost calculator tool to calculate your home shifting cost in India. But, now, let's talk about the way a removal company estimates its charges because every company costs differently. Every company has its parameters to determine prices. But, there are certain factors that are always considered by every moving agency. And these influence packers and movers charges.
How Do Moving Companies Determine Their Charges?
If you want to know how packers and movers estimate their prices for house shifting services in India then here is the list of the things that movers consider.
From packing your goods to safely landing them at your new doorstep, everything is handled by professional movers and packers. So, each and everything will be considered to evaluate house shifting costs.
Here are the common factors that affect house shifting charges: –
·       Distance
Moving from any Indian city to any other city link Delhi, Chennai, Kolkata, Pune will cost you a lot. Why? Because it's an interstate move which costs a lot. Intercity shifting is costlier than local shifting in India. So, while estimating the price, the foremost thing is the distance considered by movers. For local shifting moving companies may charge as per kilometer basis. While for long-distance moves movers offer packages to customers.
·       Goods Volume
The total weight of the goods is one of the major factors that affect movers and packers charges. The more the goods are there, the higher the cost will be. Because movers will have to put lots of effort to pack and move your goods. Also, carrying heavy furniture pieces is not easy. Hence, they will increase if the goods are more to transport.
Apart from the volume of the goods, movers will consider the nature of the goods. Delicate items require more attention and care. This ultimately increases the responsibilities of packers and movers to safely deliver the goods. Hence, they increase the rates.
·       Packaging materials and moving equipment
To prevent your belongings from being damaged during transportation, packers will pack the goods using the best quality packaging materials. Along with this, they have the best-trained experts to pack your belongings. They use the right techniques to pack everything so that they will relocate safely without any damage. And for this, they will add the charges for the packaging materials that will be used to pack the household goods.
·       Manpower
Just like the packing supplies, the number of people required to pack your goods will be considered by movers. for 1BHK household goods minimum of 2 laborers are required and each laborer will cost approx. Rs. 600 – Rs. 700. If the size of your home is larger, then more laborers for loading-unloading would be required.
Considering all these house shifting charges in India are estimated by a transport company.
However, every company has its policy. They may charge service taxes, GST, and insurance fees for transportation services. So, this will increase the charges.
If you want to know exactly how much you will be charged then use the house shifting charges calculator. Or, you can directly contact packers and movers companies to get their quotations or estimates. Moving companies will estimate the cost considering everything discussed above.