Online games can be played via a computer, a console, a mobile device, or an application. It differs from offline gaming as it makes use of the internet for gameplay and communication. Sports-themed games, task-based games, and everything in between may all be considered games. Online games are a great method for young people to connect with others, collaborate with other players, and of course, have fun and be entertained. The world has changed as a result of technological improvements, and games are no exception. We now can enjoy games in the digital world with more flexibility thanks to innovation. Online games provide an engaging gaming experience with updated designs and innovative features.
Games like rummy have become much more popular. To set the record straight, online rummy is a legitimate game. Rummy is largely a skill game, hence playing it for gains is acceptable, even by the laws. Authenticity is one of the most important aspects of any platform on which you are planning to play Indian rummy. In the great scheme of things, the majority of online rummy sites nowadays are safe. Of course, this does not negate the existence of certain fraudulent websites. However, as more individuals become aware of the security elements that are crucial to a rummy platform, the majority of them that are now operational have implemented stringent Fairplay and security mechanisms since their name is at stake.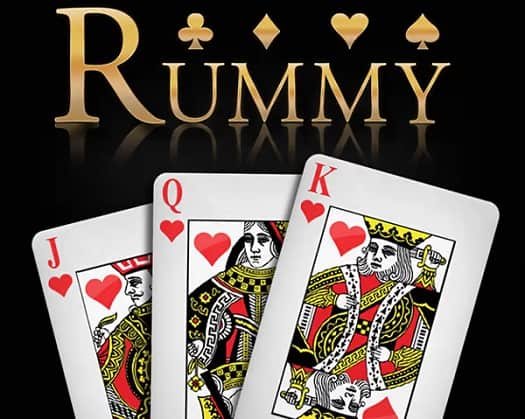 These Technological Measures are taken by Online Rummy providers:
1. Fair Play Framework
In games using real cards, there is a higher possibility of cheating. In the case that you get distracted even slightly, someone could scam you. However, you should not worry about unfair tactics while playing online games. App-based games have become simpler as a result of technological advancements since a responsible play framework has been built up to prevent any inappropriate behavior.
For instance, the program will be taking care of card handling, selecting the unique situations, and keeping track of when each player will take their turn while playing rummy on an app. This eliminates any possibility of fraud or other improper behavior while playing online rummy. The players engaging in such malpractices are immediately banned from the game, and the winnings in their accounts are frozen if any trigger alerts of wrongdoing or potential collusion occur.
2. Deposit Security & Protection
Reputable online rummy apps and portals have included cutting-edge, very secure features that make it possible for players to play rummy and generate bucks in a protected environment. Credit/Debit cards and online payment methods are now the way to deposit, therefore, you may finally relax if you want to play monetary rummy. Your rewards are automatically deposited into your ledger and all of your online transactions are completely secure. This is done to eliminate any possibility of human error and conflict that may arise over money gained or the opposite. Players must make deposits using trusted methods.
You can transact using your debit or credit cards, online banking, or even digital wallets. All transactions are protected nowadays thanks to the SSL certificate and Payment Card Industry Data Security Standard PCI DSS. The gateways are highly encrypted, and all the transactions happen via a secure gateway.
3. Algorithm for the RNG
The Random Number Generator or RNG Algorithm is a foolproof system that prevents a player from making any intelligent predictions about the dealt cards. The generation of different types of random elements is the fundamental component of RNG. This feature is used in rummy as well as a few other online games. RNG combines various mathematical principles to keep producing an unpredictable sequence without any indication of predictability. This suggests that no player would receive a comparable set of cards in the subsequent round of rummy.
A player cannot make any logical predictions regarding the actual cards that are dealt to him because of the Random Number Generator method. A game isn't much fun if everything is predictable. RNGs are a means to provide the necessary amount of randomness and unpredictability to the game which prevents things from getting boring. It is one of the finest ways to keep a game interesting since it encourages interest and risk-taking.
4. Secure and encrypted withdrawals
Withdrawals are another important aspect of the game, in addition to making payments and adding funds to your account. The provision of gamers with a secure means of withdrawal is of the utmost importance. Certified Rummy Apps provide a seamless withdrawal structure to ensure a problem-free experience for you.
Innovations in technology has fundamentally altered gaming. To provide players with a wonderful gaming experience, an ever-growing number of game components are being introduced to games. Today, you can enjoy hassle-free play whenever, wherever, and receive financial benefits that much exceed those awarded in the actual game.