How fast can I become an AI engineer with zero experience?
The title of "Artificial Intelligence Engineer" is increasingly becoming popular, and the path to becoming one includes formal learning to acquire in-depth knowledge of Artificial Intelligence (AI) topics.
What kind of career path is this, and what skill does an AI engineer need to have?
At the outset, let us examine what or who is an AI engineer. According to Indeed, "Artificial Intelligence engineers are responsible for developing, programming and training the complex networks of algorithms that make up AI so that they can function like a human brain. This role requires combined expertise in software development, programming, data science, and data engineering."
So how do you go about learning AI? By taking certification and mastering the concepts including Data Science with Python, Machine Learning, Deep Learning, & NLP. Why should you upskill in AI? To land a job as an AI Engineer, or better your chances of hiking up your pay to match an AI Engineer's salary!
Right now is the best time to upskill and be job-ready. With Artificial Intelligence affecting all businesses and organizations, no matter the industry, you must ensure career success with this Artificial Intelligence course in Delhi in collaboration with IBM.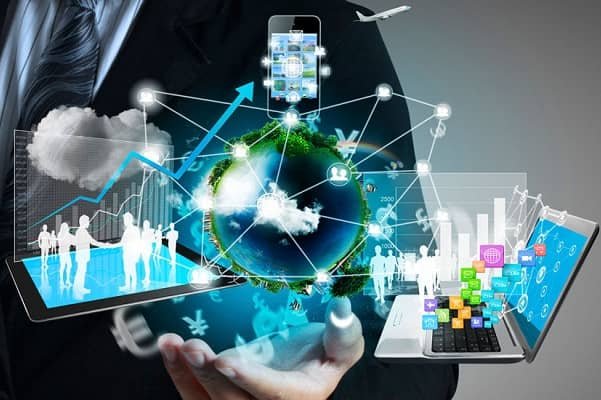 The State of AI today
AI has emerged as the most transformative and forward-looking technology. Breakthrough insights and applications of AI have changed the way we live and act.  AI affects all businesses regardless of the industry. Currently, we are in a formative stage of what AI is capable of as the industry is in a heightened state of innovation and discovery. In the future, the architecture and search algorithms will continue to become more complex. However, there are few experts in the AI domain as the domain is a work-in-progress. The AI community is still in a constant state of learning. So if you invest time in learning as much as you can and get hands-on with projects, you can ramp up your AI skills and be ready for the fastest emerging career of this decade.
Why Become an AI Expert?
With the advance in technology, the demand for professionals who offer AI expertise has also increased. The earning potential of these professionals is promising, as the demand far exceeds the supply of talent.  AI expertise also fires careers in various other fields like driverless cars and AI robots. It has highly impacted IT and allied industries, creating a huge demand for AI experts. By studying AI, you can upskill in a most relevant and futuristic technology that will never find you jobless.
How to become an AI Engineer
No experience? No problem. You can still aspire to be an AI engineer with zero experience.
There are two groups of AI engineers working in the industry. The first group is the highly educated, with a master's or even a Ph.D. in Computer Science, AI, Data Science or Software Engineering. They are typically fresh grads with 1-3 years experience. The second group is the experienced developer who transitioned into this role from Software Engineering, Data Engineering, or Data Science. It is a journey traveled with experience.
But is it then impossible to land an AI Engineering job without experience?
No, if you follow this path set out below.
Education background
Get yourself an undergraduate degree in mathematics, statistics, physics, engineering, cognitive science, computer science, or data science. As AI engineers need to have strong business acumen, you can also come from a business studies background and supplement your education with extensive technical and software engineering training.
For entry-level opportunities in AI, a graduate degree suffices. For more advanced work in AI engineering, a master's or Ph.D. is a must.
Gain Necessary Education
You must earn a master's degree or Ph.D. in computer science, software engineering, or data science.
Additional education and experience help in the following ways:
It enables professionals to get entry into AI jobs.
It makes available management positions to those with experience and education.
It paves the way for research positions with mega tech companies that are investing resources in research in AI and ML. These research positions are not only lucrative but also determine the future of AI use.
It opens up freelancing opportunities with organizations that cannot justify full-time AI positions.
Teaching positions at universities and training institutes are also available for the post-grads.
Have the necessary Skills
Besides education requirements, the following skills are also important:
Critical thinking
Communication and teamwork
Problem-solving
Analytical
Business savvy
Develop Technical Skills
Having strong quantitative skills, statistics, and mathematics knowledge is advantageous. Additionally, programming language proficiency in one or more of these computer languages is a must-have: Python, Java, C++, R. Besides, you must be proficient in statistical techniques, applied algorithms, linguistic processing, and deep learning systems.
Choose a Specialisation and Earn Certifications
Choose an area of specialization such as data science, robotics, machine learning, and biomedical research. It can boost your career as well as earning prospects. If you are considering AI research, then a post-graduate program followed by AI-targeted courses through a traditional college or online program is a must.
 However, if you are planning an AI role in business, then you could opt for a bachelor's degree or an online AI course.
The career journey is different for each one, and you must set out the path you want to follow for your AI career goals.
Learn and upskill on the go
Then, of course, constant learning and upskilling in data science and AI certifications are beneficial if you are keen to make your career as an AI engineer.
Summary
AI talent with the necessary education and experience in software programming is highly sought-after. If you are convinced about pursuing a future in AI, yet you are unsure whether you could qualify or make an entry, then follow the path set above. Begin your AI trajectory with a certification in AI and watch your career take off.