Give a comfortable life to your child – invest in the best child policy now!
When you decide to have a child, you have a great responsibility of securing their future in your hands, and it's certainly not going to be a cakewalk. A lot of people just assume that they'll manage to accumulate sufficient funds for their children throughout their life without any investment.
However, when the event arrives, they realize that the growing inflation and lifestyle changes have already exhausted most of their funds. Hence, when you plan for financial backups for your child, you must make sure that you begin investmenting as soon as possible.
While there are several child plans that you can invest in, it's wiser to choose an adequate option based on your requirements and financial capabilities. Before looking at the best child policies for investment, let's answer this question – "What is an insurance policy?"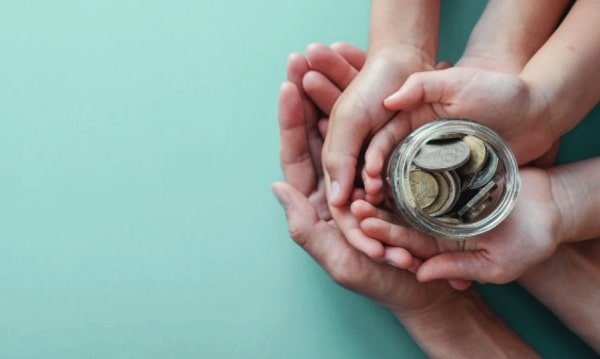 What is Insurance Policy?
Often termed as a contract of adhesion, an insurance policy is a term between you and the insurer that requires you to stick to a specific set of conditions, highlighting the coverage that your dependents will be getting after your unfortunate death.
Best child plan in India
Choosing the best investment plans for the financial betterment of your child can ensure that you help your kid meet their financial requirements such as studies or marriage. Let's take a look at some of the most promising child policies in India that offer great returns:
1. TATA AIA Super Achiever Plan
This unit-linked child policy allows you to choose and manage your investments as per your preferences. Moreover, you can also proceed with the Enhanced Automatic Asset Allocation Plus Strategy or choose a for-profit strategy for your investment.
To be eligible for this plan, you must be at least 25 years old, and the maximum age bar is set to 60 years. The plan provides a minimum maturity age of 70 years, and you can add a beneficiary of minimum and maximum age of 30 days and 17 years respectively.
The term of this plan can range anywhere between ten-twenty years, and you have the liberty to choose your desired premium payment frequency from loads of options like monthly, yearly, quarterly, and half-yearly.
It also allows you to withdraw your funds partially after the lock-in period of five years in addition to twelve free annual switches to shift between different funds under your investment. This also allows you to enhance your investment portfolio.
2. Star Life Bright Child Policy
Being a traditional money-back plan, this investment policy is a great financial tool to provide a stable financial future to your child, even when you're no longer present to protect them from the ups and downs of life and help them survive through this world.
This policy requires you to pay premiums for a limited time and offers you two different coverage options – Career Endowment and Wedding Endowment. A partial payment of twenty percent is done when your child gets 21 years old, followed by fifty percent at the age of 24.
Additionally, the plan also provides you a benefit booster that [provides you 30% of your SA. As a parent, the minimum age bar to be eligible for this scheme is eighteen years that can go as high as forty-five years.
3. Canara HSBC OBC – Smart Junior Plan
Offered by one of the most reliable financial partners Canara HSBC Oriental Bank Of Commerce Life Insurance, the Smart Junior is a non-linked individual life insurance savings along with a protection plan that allows you to fulfill the future financial requirements of your child.
The plan assures guaranteed payouts when you're on the verge of finishing the tenure of your policy for five years. This allows you to align the benefits that you'll be gaining through this child policy with the educational goals of your child.
There are several annual bonuses available on the maturity of your plan. Furthermore, in case you demise, unfortunately, your family will be paid an immediate lump sum, and the remaining premiums will be waived off.
4. SBI Life – Smart Scholar
Powered by SBI Life, the smart scholar is a non-participating Unit Linked Insurance plan that offers double protection to your dependents and family after your unfortunate demise. This child policy offers assured payment of the base sum, along with an inbuilt premium waiver benefit.
This ensures that your policy remains in continuation, and helps you gain benefits from rent and insurance-linked to the market. The best thing about this plan is that it requires 0 years of minimum entry age that can go as high as seventeen years.
This child policy is also eligible for tax deduction benefit under section 80C of the Income Tax Act of India. In the event of your untimely death, your dependents will gain a lump sum benefit equal to the sum assured or 105% of all the premiums that you've paid till your death.
5. Pramerica Rakshak Gold child policy
This policy is a traditional plan that allows you to choose from limited and regular options of payment. Additionally, this policy can also be used to gain loans from banks. As a parent, you must be at least seventeen years old to be eligible for zeroing in this policy.
The maximum age bar for this plan is kept at 53 years, along with a policy term of at least twelve years. If you want to get this policy for eighteen years, you need to be at least 18 years or at most 47 years old. The term of this policy can range between 12-18 years as per your requirements.
It also allows you to choose from four different premium payment frequencies namely monthly, quarterly, half-yearly, and yearly. To make sure that your child lives the best of their life even after your absence, you must take a look at this plan.
The Takeaway
It's a great responsibility to be a parent because your child's future is dependent on you. You must make sure that you clearly understand how life insurance works and hence invest in the best child plan to ensure a financially secure future for your child.