Fatima Sana Shaikh the Dangal girl has become extremely popular after her movie. She is an Indian actress and she has appeared in many films and TV series as well. She is also famous for playing the role of the baby girl in the film Chachi 420. Sana Shaikh has been working in the industry for many years. She is a very talented girl. She will now appear in Saif Ali Khan's Bazaar along with Nimrat Kaur.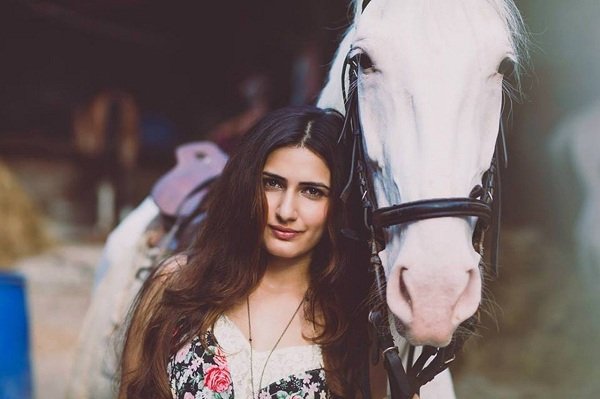 Net Worth: Not Known
Income Sources
Fatima Sana Shaikh is an actor and her main source of income comes from acting. She has acted in many films and TV serials as well, which provides her with the income.
Real Name: Fatima Sana Shaikh
Date of Birth: 11 January 1992
Age: 27 Years
Height/Weight
Fatima Sana Shaikh is 5 feet and 6 inches tall. She weighs approximately 51 Kilograms.
Marital Status:
Fatima is currently unmarried and she is not even dating anyone. She is at the peek of her career right now, where she wants to focus only at her work.
Personal Background
Fatima Sana Shaikh was born on 11 January 1992 in Hyderabad, Andhra Pradesh, now Telangana. She was born to Vipan Sharma and Raj Tabassum. She is famously called as fatty by her friends and close colleauges. She is a very talented and a hard working girl. Fatima did her schooling from St. Xavier's High School, Mumbai and her graduation from Mithibai College, Mumbai. Born and brough up in Mumbai, Fatima is a Mumbai kar and she loves the city way too much. Fatima is a Capricorn and her hobbies are reading, photography, dancing and sketching. She is very creative in her work. She loves eating and chicken is her favorite dish. Her favorite Actor is Shah Rukh Khan and her favorite actresses are Preity Zinta, Priyanka Chopra and Deepika Padukone. She loves the Hollywood film American Psycho and her favorite books includes all the books by Brian Weiss, to the name few- One Love is real and Many Lives, many masters. She is an extremely talented girl and a superb actress.
Career
Fatima made her debut as a child actor in the film Chachi 420, and she was loved by everyone. She later appeared in many films such as Bittoo Boss, which was a romantic comedy, Ishq, Bade Dilwale, Tahaan, Aakash Vaani. Her most notable performance was in the film Dangal, where she portrayed the role of Geeta Phogat, who was the first Indian woman wrestler to win a gold medal. Her acting was amazing in the film. Fatima went under 6 rounds of auditions, before finally getting the role. She also underwent vigorous training to achieve the role's requirement. The movie was commercially successful and Fatima was loved for her acting. She is currently said to appear in Saif Ali's Baazar, which is a thriller.
Property and Cars
Fatima is an actress, and she has some notable cars. Though, we are not very sure of her car names, but she has a luxury car.