Fardeen Khan is a popular and dashing lead actor in Bollywood, who had his share of success as well as controversies during his career. Currently, he is on a long break from his film career.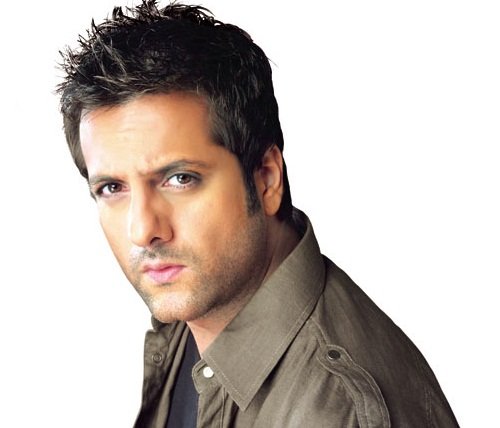 Net Worth: $ 40 million
Income Sources: Besides making money from his film career, Fardeen Khan has inherited huge property from his father, Feroz Khan. He makes a sum of Rs 1-2 crores from each of his movies.
Born: 8th March, 1974 (40 years old)
Height/Weight: 6 feet, 72 kg
Marital Status: Married to Natasha Madhvani, the daughter of star actress of the yesteryears, Mumtaz. They got married on 14th December, 2005.
Personal Background
Fardeen Khan was born in Mumbai and his father, Feroz Khan was oneo f the most stylish actors of the yesteryears. He did his schooling from Jamnabai Narsee School in Mumbai and later, went to University of Massachusetts for pursuing a degree in Business Management. He received his training in acting from the prestigious Kishore Namit Kapoor Acting Institute. He has a sister called Laila Khan, while his uncles, Sanjay Khan and Akbar Khan, and cousin Zayed Khan, are also noted actors. Suzanne Khan, the ex wife of Hrithik Roshan is also his cousin. One of the most difficult phasecame in the life of his director in May 2001, when he was taken into custody by Narcotics Control Bureau for carrying cocaine, but was found not guilty.
Career Graph
Fardeen Khan is a stylish and versatile actor, who has inherited his good looks and charismatic personality from his father. His Bollywood debut came in 1998 with "Prem Aggan", in which he showcased his great looks and talent. The film fetched him the Filmfare Best Debut Male Award, along with a number of offers by some prestigious banners in Bollywood. After that, he worked in a number of projects. Some of his best performances came in "Luv Ke Liye Kuch Bhi Karega", "Jungle", "Fida", "No Entry", "Ek Khiladi Ek Haseena" "Hey Babyy" and "Just Married". His last Bollywood movie was "Dulha Mil Gaya", which came in 2010. He will soon be seen in "No Entry Mein Entry", which is the sequel to the hit film "No Entry". Despite his good looks and acting ability, Fardeen could not cash in on these factors to make it big in the industry, perhaps because he did not show much commitment in his career, or maybe, just did not make the right choices of the films.
Properties and Cars
Fardeen Khan was born with a silver spoon in his mouth and had a princely lifestyle from his early life. He owns huge properties in Mumbai and Bangalore, which he has inherited from his late father. A contract has been entered by him with Godrej properties, for the construction of villas and apartments on his land in Bangalore. Additionally, he owns plots spread over thousands of acres in Bangalore. Fardeen is fond of luxury cars and his fleet of cars reflects his discerning taste. In this fleet, is included the posh car, Mercedes 500.