Boney Kapoor is a leading producer in the Indian film industry, who is credited with making a number of successful movies. He is married to one of the most beautiful and outstanding actresses of the nineties, Sridevi.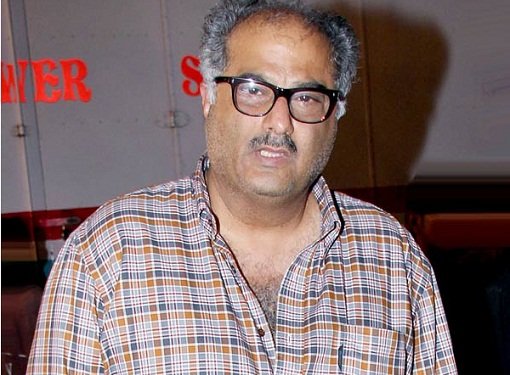 Net Worth: Boney Kapoor shares a net worth of $ 35 million with his wife, Sridevi.
Income Sources: Boney has earned huge amounts of money from his successful movies such as "Mr India", "No Entry", "Wanted" and many more.
Born: November 11, 1955 (62 years old)
Height: 5 feet 8 inches
Marital Status: Was first married to Mona Shourie Kapoor, from whom he had a son, Arjun and daughter, Anshula. After divorcing her, he married actress Sridevi in 1996 and they have two daughters, Jhanvi and Khushi.
Personal Background
Boney Kapoor was born in Meerut, Uttar Pradesh and he belongs to a prestigious film family. His father, Surinder Kapoor was a noted film producer of his times, while his younger brother, Anil Kapoor is one of the most successful actors in Bollywood today. His other brother, Sanjay Kapoor also tried his luck in acting, but after some flops, he decided to give up on acting and take up a career in film production. Boney Kapoor is also the proud father of Arjun Kapoor, the upcoming young actor, who made his Bollywood debut with "Ishqzaade" in 2012, which showed a lot of promise in this talented lad. His daughter, Anshula is also gifted academically. She completed her graduation from Columbia University and now works with Google.
Career Graph
Boney Kapoor had got film making in legacy from his father, the great producer, Surinder Kapoor. However, before starting as an independent film maker, Boney decided to polish his skills under the mentorship of the legendary Shakti Samanta for some time. Boney Kapoor is credited with the production of one of the best sci fi movies in the Indian cinema, "Mr India", which is also considered as his most successful movie till date. The 1987 movie was directed by Shekhar Kapoor and starred Anil Kapoor, Sridevi and Amarish Puri, in the unforgettable role of Mogambo, one of the best villains in the history of the Indian cinema. The movie set new bench mark for sci-fi movies in Bollywood and attained the status of a cult classic, with its exceptional performances, brilliant story and melodious music. Some other noted films of this director are "Judaai", "Who Saat Din" (in which he launched Anil Kapoor in the industry), "Hamara Dil Aapke Paas Hai", "Sirf Tum" and "Pukar". The 2000 release "Pukar", which starred Anil Kapoor and Madhuri Dikshit, was honored with the National Award for Best Film on National Integration, besides fetching the National Award for Best Actor for Anil Kapoor.
Boney Kapoor has always been regarded as a lavish producer in the industry, who does not mind spending huge amounts on his films. His movie "Roop Ki Rani Choson Ka Raja" was one of the most expensive movies of its time, but unfortunately, it bombed at the box office. Boney is now planning to bring the sequel to his movie "Mr India", which would be a great gift for the new generation as well as the old ones.