Based in Bihar, Rashtriya Janata Dal, or National People's Party is an Indian political party founded by Lalu Prasad Yadav in 20 years ago. He is also the President of the party. Though the party features a mass base mainly in Bihar, it is also prevalent in north eastern states of Manipur and Nagaland. Its offices are located in states of Delhi, Bihar, Lucknow, Gujarat, Jharkhand, Hyderabad, Port Blair, Haryana, Jammu, Bangalore, Mumbai, Orissa, Pondicherry, Jaipur, Kerala and Dehradun.
There are many interesting facts about the party. Here's a pick of the top ones.
10. The Foundation Stone
During 1996-97, Lalu Prasad Yadav was expelled from the party owing to the charges against him on the misappropriate use of funds that were supposed to be utilised for supporting farmers in Bihar. This led to the conglomeration of Lalu Prasad, Ranghuvansh Prasad Singh, Kanti Singh, 17 Lok Sabha MPs, 8 Rajya Sabha MPs and thousands of Lalu's supporters who united in Delhi and founded the Rashtriya Janata Dal Party. Yadav was elected as the President of the party.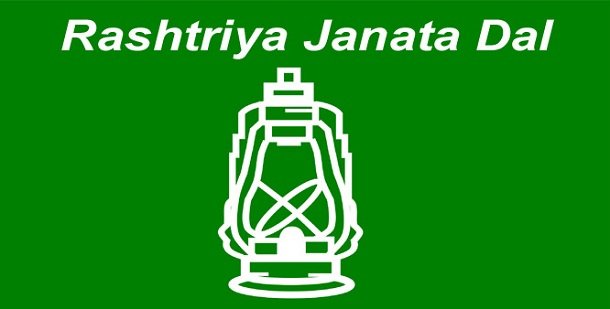 9. The Unleashing Spirit
RJD is a huge follower of the revolutionist and thinker, Jay Prakash Narayan, also known as Loknayak. Narayan's slogan 'Do or Die' has always been the inspirational spirit of the party and its supporters. The party walks on the ground of social justice, equality for all and secularism thereby standing in a revolution against oppression of backward and weaker sections of the society, especially in Bihar.
8. One Lamp Many Lights
RJD Party features a lantern as its election symbol. Lantern is synonymous to light. In the same way, RJD aims to dissolve the darkness in the lives of poor, weaker sections of society and fill their life with the light of love, literacy and progress. And this has been depicted in the party's moves too.
7. A Word About President
Not many know this but the party's president, Lalu Prasad Yadav unlike his simple and modest lifestyle is a man of great achievements. Before serving as the Chief Minister of Bihar continuously for two terms, Yadav was the renowned Railway Minister in Government of India. He has also featured in the Limca Book of World Records for making a longest term in serving as a president of political party. Besides, many Bollywood celebrities and topmost foreign universities including Harvard see Yadav with great reverence. Known for his empathetic understanding of the masses, he is also called as 'People's President'.
6. Charwaha Vidyalaya Scheme
Charwaha Vidyalaya is an interesting scheme launched by Yadav in 1991 to educate the children of cattle grazers. Main target of the scheme was Musahars, the rat-eater community in Bihar. The innovative scheme was highly appreciated by Muzaffarpur District Magistrate, S.C. Sirohi and UNICEF too.
5. Power To Youth
Cutting through the barriers of case, creed, colour, religion or gender, RJD party employs a Youth wing to empower and strengthen the future of the nation. This wing enables youth to channelize their energies in building a rock solid foundation of principles of democracy, equality, social justice and secularism.
4. The Organisational Structure
RJD party follows a hierarchical organisational structure. At every level of the hierarchy, units are subdivided into committees and executives. The lower most hierarchy comprise of Primary Units followed by in termediatery units consisting of blocks, Prakhands and constituencies. These levels come under District and State Level units all together organised under National Units.
3. Presence in the Parliament
Rashtriya Janata Dal has equal number of seats both in with three out of 545 in Rajya Sabha and three out of 245 in Lok Sabha.
2. 2000 Electoral Performance
RJD performed impressively in the Bihar assembly elections of 2000. The party grabbed a total of 103 seats out of 243 and formed a coalition government with Indian National Congress. In this regime, Rabri Devi, the wife of Lalu Prasad Yadav was elected as the Chief Minister of Bihar in a row.
1. The Grand Alliance
The Grand Alliance, popularly referred as the Mahagathbandhan is a coalition government formed by the association three political parties in Bihar during the legislative assembly elections of 2015. The party is a conglomeration of Janata Dal (United) Party, Rashtriya Janata Dal Party and Congress party. However, from November 2016, after demonetization, reports are there that the coalition can be disrupted as parties' persons hold opposing beliefs on Modi's step. While JD(U)'s Nitish Kumar supports demonetization, leaders from RJD are against the move.