India is one of the emerging powers in the world politics. Apart from Veterans, many young and new blood are coming into Indian politics and making it more dynamic and versatile. There are many young and handsome lads in India presently who are not only known for the public meetings, winning elections, handling portfolios and political rallies but also for their appearance.
They are the handsome politicians of India and they are quite popular for the same. Here are the top 10 most handsome politicians in India.
10. Manoj Tiwari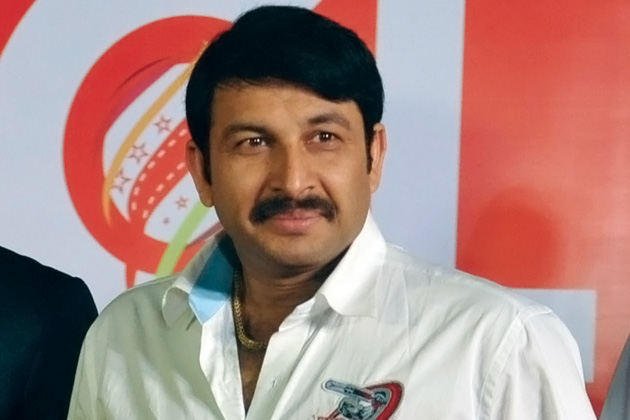 He is an MP of BJP and is one of the most popular faces in the country. The actor, the singer turned politician is considered as one of the handsome politicians. He has huge fan followings in his home state Bihar. Before turning politician, he was an actor of Bhojpuri movies and a famous singer too.
9. Babul Supriyo
The famous singer of Bollywood, Babul Supriyo joined politics in 2014 and won his debut election and became MP from Asansol, West Bengal. He is one of the known faces and very popular for his charming presence and majestic voice. He has sung many superhit songs in Bollywood before turning out to be full time politicians. He is 46 years of old.
8. Shashi Tharoor
The 60 years old current politician and the former United Nations Under Secretary General definitely make the list. He is not only a handsome politician at the age of 60 but his intelligent makes him even more attractive. He is an author of 15 bestselling books and columnist to many high ranking newspapers like The New York Times, Newsweek, and others. He is presently the President of the Parliamentary Committee of External Affairs and an MP from Thiruvantapuram, Kerala from Indian National Congress.
7. Rahul Gandhi
Rahul Gandhi belongs to one of the most prestigious political family of India. He is the heir of the Nehru-Gandhi legacy and his family has been into National Politics since pre-independence era. His great grandfather from Mother's side, Pandit Jawahar Lal Nehru was the first Prime Minister of Independent India. His Grand Mother, Indira Gandhi is still considered as one of the greatest Prime Ministers of India and his Father Rajiv Gandhi was also the Prime Minister of India. His mother Sonia Gandhi is the Chairman and President of the United Progressive Alliance and Indian National Congress. The 46 year old politician is the Vice President of Congress Party. His alma matters include Harvard, Trinity College, and many more reputed names.
6. Omar Abdullah
Omar Abdullah is one of the key members of the politically active Abdullah family of Jammu and Kashmir. He has served as the Chief Minister of J&K, and his father Farooq Abdullah and his grandfather Sheikh Abdulla have also done the same. The 46 years old, former CM is known for his appearance and his intelligent comments and speeches. He has served as Union Minister as well in the central Government.
5. Anurag Thakur
Anurag Thakur is a sitting MP from Hamirpur and the eldest son of Prem Kumar Thakur, three time Chief Minister of Himachal Pradesh. He is one of the most powerful leaders and sports administrators too. He was the last BCCI President and the present President for HPCA. He studied at Doaba College. His charming presence and his charismatic appearance make him one of the most handsome politicians in India. He is 42 years of old.
4. Kalikesh Narayan Singh Deo
He is one of the most prominent faces in the Odisha Politics and is considered a bright politician as well. He comes from a political family and both his Father Ananga and Grand Father Rajendra Narayan Singh Deo was an active politician. His Grand Father also served as the Chief Minister of Odisha. Kalikesh has been schooled at the Doon School and has completed his Bachelor's in Economics from St Stephen's College in Delhi. Apart from Politics, he has represented India in Shooting and Basketball as well. He was the youngest MLA from Odisha and became MP now for his party BijuJanta Dal. The 42 years old MP holds the Bolangir constituency.
3. Jyotiraditya Madhavrao Scindia
The heir of the ruler of the Gwalior State before independence, Jyotiraditya Madhavrao Scindia is a Prince, Scholar, MP and a seasoned politician. He has served as the Union Minister for Indian National Congress as well. He is one of the very few politicians who are considered glamorous. He, of course, has a historical background and he is one of the most handsome politicians as well. He is a scholar of Economics from Harvard and MBA from Stanford University. He is 46 years of old.
2. Sachin Pilot
He is the son of deceased Politician Rajesh Pilot. Sachin Pilot became the youngest MP of India at the age of 26 when he won from Ajmer. The 39 years old vibrant leader is known for his charming presence and skills. He has studied at St Stephen's College in Delhi and IMT Ghaziabad and Wharton School of the University of Pennsylvania. He has served as a Union Minister for Indian National Congress.
1. Chirag Paswan
Chirag Paswan is one of the most handsome politicians in India. He started as a Bollywood Actor and featured in the movie Miley Naa Miley Haam in 2011. However, the movie failed at the Box Office and he did not do any further movie after that. He comes from a political family and his father is the President of Lok Janshakti Party. His father, Ram Vilas Paswan is Union Minister now as well. He turned to politics in 2014 and became an MP from Jamui in Bihar contesting for LJP. The dashing and charming presence of this 34 years old often earns him the reputation of Handsome Politician in India.
These are the major politicians who are known as the most handsome politicians of India.