Emma Stone is a famous Hollywood actress who has done a lot of blockbuster Hollywood movies. Her career started in several American television shows, until she found a place in the filming industry. She's one of the most beautiful actresses Hollywood can offer these days.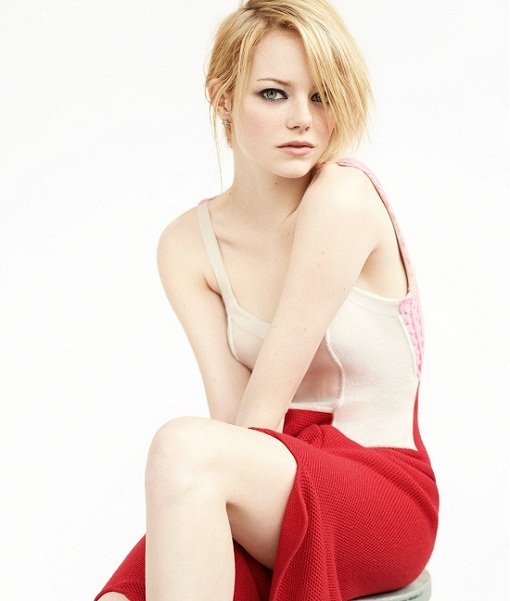 Net Worth: $18 million (Estimated)
Income Sources: Emma Stone has gained a major portion in her whopping income from making blockbuster films, aside from the television shows where she starred with some other famous Hollywood stars. Her estimated monthly income is around $1.3 million. She also earned a lot of money from her TV commercials of different cosmetic brands like Avon and Revlon.
Full Name: Emily Jean Stone
Born: 8th November, 1988
Marital Status: She and American actor Andrew Garfield have just ended their relationship.
Personal Background
Emma Stone is the daughter of a homemaker Krista Jean and a CEO and founder of a certain general-contracting firm Jeffrey Charles Stone. She was actually born in the US state of Arizona, particularly in the city of Scottsdale. She and her family used to live in the Camelback Golf Club. She has a younger brother named Spencer, who happens to be 2 years younger than her. Moreover, Stone is an alumna in Sequoya Elementary School and Cocopah Middle School. The moment she started acting in theatrical plays, she was home schooled by her parents. She also underwent private acting lessons under William Morris Agency. During her freshman year in college, she attended in Xavier College Preparatory.
In January 2004, she decided to move to Los Angeles, California with her mother. Her first job in her new home was a baker in a dog-treat bakery. After some time, she entered the showbiz industry in Hollywood where her great acting career began.
Career Graph
Emma Stone firstly appeared in the 2004 VHI reality show titled "In Search of the New Partridge Family". She was 15 years old at that time. After that reality show, she then had multiple appearances in several American television series such as "Drive", "Malcolm in the Middle", and "Medium". In the year 2007, she had her debut film titled "Superbad". In the following year, she had a supporting role in the movie "The House Bunny". In the year 2009, she made two films namely "Ghosts of Girlfriends Past" and "Zombieland". In the year 2010, she was offered with a leading debut role under the comedy film "Easy A". Such film had her nominated in the Golden Globe Award for Best Actress in Musical or Comedy category. After her breakthrough in the filming industry, she received a lot of movie offers like the 2011 films "The Help" and "Crazy, Stupid, Love". She also starred in "The Amazing Spider-Man" film series, in which she portrayed the role of Gwen Stacy. In the 2013 animated comedy titled "The Croods", she was the voice of the main character.
She also starred in a number of films in the following years such as "Magic in the Moonlight", "Irrational Man", and "Birdman". One great recognition Emma Stone earned was the 2013 List of Best Actors for the Buck by Forbes, where she topped the list.
Save