Every individual likes to hold to their cultural traditions. Cuisine and clothing are closely associated with the culture, and many communities worldwide have preserved their culture well enough. You may feel that most countries would have adopted modern clothing, but this is not true. There are still many countries in the world where people wear traditional dresses. Surprised? Don't be. We have compiled a list of the top 10 countries where people still wear traditional dresses. Go ahead and check out the list.
List of Countries Where People Still Wear Traditional Dresses
Here are the top 10 countries where people still prefer traditional dresses. Modern clothing has infiltrated some of these countries, but modern clothing is still not able to beat the comfort and value proposition offered by traditional dresses. Let us now go through the list.
1. India – Sarees & Kurta Pajama
The first country on the list is India, which has the world's richest culture. As you explore India, you will notice that the culture varies in every state. The traditional dress in India for ladies is Saris & for men, it is Dhotis. The Saris are available in different designs, patterns and fabrics. These attires are very helpful in the tropical climate. Another popular attire in India is Kurta Pajama for Indian men. These dresses are also popular in neighbouring countries like Nepal, Bangladesh and Sri Lanka. It is worth exploring the elegant sarees, and you will fall in love with this dress.
2. Bhutan – Gho & Kira
Bhutan is a very small country which shares its border with India. The country gives a lot of importance to culture, and its growth is measured by Gross National Happiness. People in Bhutan prefer a simple and slow lifestyle. Talking about clothing, the traditional clothes for men are called Gho and the traditional clothes for women are called Kira. Gho is a knee-length robe that has a tie on the waist. Men are required to wear a Gho if they are employed in government units or schools. On the other hand, Kira is similar to Gho, but it is ankle length. In addition, Kira is clipped on the shoulder with the help of brooches. Gho & Kira are made of thick woollen material, which helps people during the harsh winters.
3. Indonesia – Blouse, Brooch and Sarong
Indonesia is known for its warm culture, and its people are very welcoming. Traditional dresses are still very prevalent in the country. You will notice that the clothes in Indonesia have a floral pattern. The sarong is made out of silk, polyester or cotton. Sundanese, Balinese and Javanese people usually wear Sarong with Blouse and Brooch. Many styles have been added to these traditional clothes, which is a result of western culture. Apart from Indonesia, these outfits are also very popular in Singapore, Malaysia, Myanmar, Brunei, Cambodia, the Philippines and Thailand.
4. Faroe Island – Sweater Vests
Faroe Islands has its traditional dress as Sweater Vest. Because of the influence of the external culture, sweater vests went out of fashion in the early 2000s. However, modern clothing couldn't beat the comfort and warmth of sweater vests. Sweater vests are back, and people prefer them over anything else. The brands in the country are bringing back Sweater Vests with new colours and design patterns. The sweater vests are usually handcrafted, and this also keeps the culture alive. There is a long lace in the middle of the sweater, which helps you manage the tightness of the sweater.
5. Kenya – Kanga
The next on our list is Kenya which is an African nation. Western culture is yet to penetrate African countries, which has also helped them preserve their culture. The African lifestyle is simple, and the traditional clothes of Kenya are Kanga. Kanga is known to be a single-piece comfortable dress. Kanga is of great help in the hot climate of the country. There have been variations in the dress with time, but the basic design has remained the same. Today, Kanga is made of modern material, but the overall tradition of wearing Kanga still exists.
6. Vietnam – Ao Dai
Vietnam is yet another Asian country which is popular for its culture. Ao Dai is the traditional dress of Vietnam, and it is preferred even today. Ao Dai is a unisex dress, it is made of a silky fabric which again aids their climatic condition. You will notice that Ao Dai is currently preferred by women, whereas men have adopted different clothing styles. The traditional dress in Vietnam is treated with a lot of respect. There is a lot of discipline around carrying Ao Dai in the country. There are many variations in Ao Dai, and you will see many people wearing traditional dresses if you visit Vietnam.
7. Japan – Kimono
In Japan, the traditional dress is Kimono, which is for both men & women. The design of the attire differs according to sex. Kimono looks very elegant. Kimonos are worn mainly during cultural festivals, but many people also wear Kimonos during informal events. These dresses are known to be very comfortable. A women's Kimono is made of 12 different pieces, and they are complex. However, the men's Kimono is made of only five pieces and is simple to wear.
8. Madagascar – Lamba
Another tropical country where traditional clothes are still preferred is Madagascar. This country is located between Mauritius and the African subcontinent. Madagascar is known for its rich biodiversity, but at the same time, you can't ignore the hot weather here. Madagascar's traditional clothes are Lamba, which is known to be very colourful. Lamba is known to be comfortable, and it is a single-piece dress. You will find attires inspired by Lamba even in the United States. They are often used as beachwear because of their lightweight and colourful design.
9. Pakistan – Salvar Kameez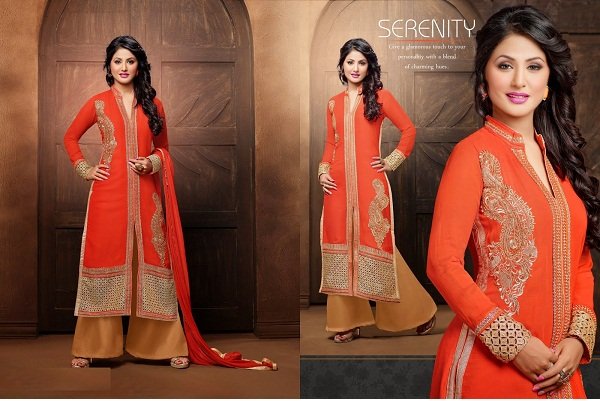 We can't complete this list without Pakistan on the list. Pakistan is like a cousin to India, and the cultures are very similar. In Pakistan, you will find saris and kurta pajamas. At the same time, you will notice that ladies prefer wearing salwar kameez. The salwar kameez is similar to the Kurta Pajama, but it is for the ladies. Most of the dresses in India and Pakistan are made of cotton, which helps dissipate the heat and sweat during summer. During winter, the fabric is slightly different to keep you warm.
10. Norway, Russia, Sweden – Sami
The last on the list is Norway, Russia and Sweden. These countries have their traditional clothes inspired by Mongolian traditions. Sami is very warm, and it is perfect for the frigid conditions of these countries. Headgear is an important part of Sami, and it protects the head from cold winds. Sami is usually available in bright colours, and the colour usually signifies the marital status of the person.
Conclusion
So, which traditional dress did you find the most attractive? Each country will have a lot of colour combinations and patterns. If you like a specific dress, you can try searching for it on the e-commerce platform, and it should be readily available. Before we end the list, we would like to add a special mention of the country where people still wear traditional dress. This country is the United States. We know you are surprised to see the United States on the list. The traditional dress of the United States includes Flannels, Amish, Knickerbockers and Mennonite Outfit. You will even see traditional cowboy attire in the country, which men & women of all ages wear. With this surprise, we will conclude the space. Remember to check the quality and dress material before you buy traditional dresses from online platforms.