Top 10 Busiest Railway Stations In India
With its bluesy-grey interiors, crazily stuffed doors and windows, vendors wheeling their buggies, and adrenaline rushing honky engine whistles, Indian railways attract nearly 25 million passengers each day. Like its trains, its railway stations too remain crowded with villagers, traders, family groups and travel buddy gangs. These stations witness people strapping onto their backpacks and sitting on age-old suitcases waiting for the train wheels to cease their tchjk tchjk so that they can hurry and reach out to their already booked seat. Nevertheless, there are still some stations that spot a denser rumpus of crowds than the others.
To start from, here are the top 10 of these Indian railway stations.
10. Vadodara Station, Gujarat
Established in 1861, Vadodara Junction railway station is the principal station in Vadodara, the third largest city situated in the Indian state of Gujarat. Known to be the busiest station in Gujarat, it comes with a copious range of facilities from dormitories, baggage rooms to refreshment stalls and ATMs. Consisting of seven platforms, the main line remains connected by a two-foot over-bridge. While two to three platforms feature inclined surfaces, one platform is dedicated to elderly people who can avail the facility of escalators there.
9. Vijayawada Station, Andhra Pradesh
Located at the junction of New Delhi-Chennai and Howrah-Chennai main lines, this is the busiest station in Vijayawada, the southern state of Andhra Pradesh. With over five hundred passenger and merchandise trains travelling across it, this is also one of the busiest stations in the country. With ten platforms, its seventh platform is the biggest of all. This station serves nearly 1.50 lakh passengers each day.
8. Mysore Station, Karnataka
Constructed in 1870, Mysore station lies in the heart of Karnataka. Acknowledged as one of the three top-notch railway stations in India, it was bestowed with the tourist-friendly railway station award in 2013. Mysore railway station boasts to have wide-ranging amenities such as urgency centres, new-fangled waiting rooms, a couple of refurbished retiring rooms and Wi-Fi facilities.
7. Coimbatore Station, Tamil Nadu
Also referred to as Coimbatore Central Main, Coimbatore junction is one of the busiest and one of the maximum revenue generating stations of India. Perceived as A-1 class railway station of Southern Railway, it also comes under the leading booking stations of India. Located alongside State Bank Road, the station also comprises of parking and bicycle facilities including for the disabled people.
6. Mughal Sarai, Uttar Pradesh
Deemed as the sixth busiest station of India, Mughal Sarai is situated sixteen kilometres off Varanasi in East Central Railway Zone. Each day, an average of 127 commuter trains stopover and pass through this station. In addition to providing amenities like ten-bedded dormitory, AC and Non-AC rest rooms, food plaza and Jan Aahar, the station also boasts of hosting the largest marshalling yard in entire Asia.
5. Kanpur Central Station, Uttar Pradesh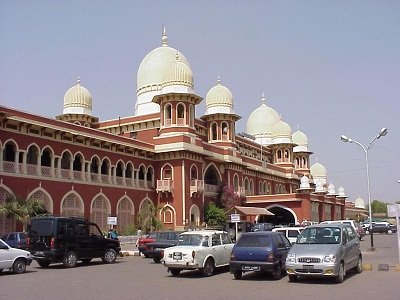 Heavily inspired by the Charbagh railway station in Lucknow, the Kanpur Central station was established in 1928. The fifth busiest railway station in India Kanpur Central experiences crowds of over 1.5 travellers every day. It is perhaps one of the few railway stations in India that accommodates provisions like footbridges, underpasses, round-the-clock water supply, LED lights and escalators that connect the platforms aboard. It has also been listed as one of the fifty world-class stations by erstwhile rail minister Mamata Banerjee.
4. Charbagh Station, Lucknow
The Charbagh railway station is one of the most brilliantly designed stations that exhibit a magnanimous and palatial appeal. An amalgamation of Mughal, Rajput and Awadhi styles, a very enthralling characteristic of this station is its chess-board-like view, seen from a bird's eye view. Constructed 103 years ago, the railway station offers a grand opening to visitors visiting the City of Nawabs for the first time.
3. Thiruvananthapuram Central, Kerala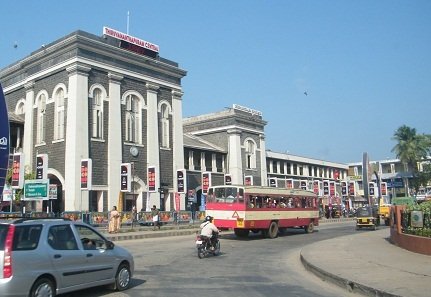 Established in 1931, Thiruvananthapuram Central is the oldest railway station in India. The architectural design of this station serves as one of the important historical sights of Kerala. Although one of the populous stations of India, the upkeep of this third busiest station is worth laudable. Multifarious facilities are also furnished within the station premises including parking access, restaurants, bookshops, retiring rooms and Internet centres. Consisting of five platforms, the station has a distinctive construction too. Instead of bricks, it is completely built in rock masonry.
2. Howrah Station, West Bengal
Located on the western bank of Hooghly River, the station was launched 163 years ago. With as many as twenty-three platforms carrying out services for millions of passengers, Howrah station is undeniably the largest and the busiest railway station of India. Offering services like Wi-Fi, air-conditioned rest rooms and loco sheds, Howrah Junction caters to four track lines connecting the city with Delhi, Nagpur, Mumbai, Chennai and Allahabad.
1. Chhatrapati Shivaji Maharaj Terminus Station, Maharashtra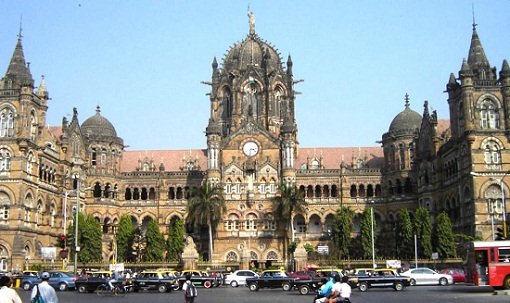 Formerly known as Victoria Terminus, Chhatrapati Shivaji station was constructed in 1887. The architects Axel Haig and Frederick Stevens conceived the station layout based on the Victorian Gothic style, rendering it a very stately appearance. Being the primary terminus for trains and also a UNESCO World Heritage Site, this station rules the Indian Railway Industry. It has also been featured in Bollywood movies like Slumdog Millionaire and Ra. One.
Though these were the top ten of the most chock-a-block railway stations of India, there are still a lot more that remain packed throughout the year. So, just pack your bags and see it for yourself!