Your house is full of memorable keepsakes, art pieces and much more. And you don't really want the balcony bandits to prowl around them only to take them away from you. For this, you'd require a general insurance for these valuables of yours. General Insurance is a branch of insurance services excluding life insurance. There are many good insurance companies offering general insurance, however, here're the top 10 of these based in India.
To begin with, let's take a quick summary of what is general insurance.
The non-life insurance covers motor accidents, critical illnesses, loss of baggage during travels, natural disasters, marine mishappenings, agricultural security, losses in businesses and many such uncontrollable risks, which by the way become controllable upon insuring.
Mostly, insurance covers can be purchased by paying either monthly or annual premiums. This premium goes into the pool of net premium added by thousands of policy holders sharing the same insurance service as yours.
10. IFFCO Tokio
IFFCO Tokio was incorporated in 2000 after the merging of three big names – Indian Farmers Fertilizers Co-operative, Tokio Marine and Japan's largest Fire Insurance group, Nichido Fire Group. In addition to a long list of insurance services in motor, health, travel and home, the company offers a range of interesting Specialty Insurance services that include Multi Modal Transport (MTO) Insurance, Fine Arts Insurance, Credit Insurance, Comprehensive General Liability Insurance and Technology Insurance by the name of Errors & Omissions.
Headquarters: Gurgaon, Haryana
Website: https://www.iffcotokio.co.in/
9. Reliance General Insurance
Insurance is not just about premiums and claims, it's a lot more than that. This is what depicts from the services of Reliance General Insurance. They don't just offer a list of insurance services, but also educates the masses of how to create a stress free, healthy lifestyle, take their latest feature Live Smart. Since 2001, Reliance General has spanned nearly 130 branches spread across 12,000 branches across India.
Headquarters: Mumbai, Maharashtra
Website: https://www.reliancegeneral.co.in
8. HDFC General Insurance
HDFC General Insurance is an extension of HDFC Ergo that acquired and merged with L&T General Insurance in 2016. Holding multiple awards in Brand Excellence, Product of the Year, Marketing Communications and Global Insurance, the company boasts of a reputation that is unmatchable, not just in India but panning world. Its products include insurance cover for motor, health, corporate, home and SMEs.
Headquarters: Mumbai, Maharashtra
Website: http://www.hdfcgi.com/  
7. Tata AIG Insurance
Tata evidently is a reputed household name in India. Upon uniting with American International Group (AIG) in 2001, the Tata Group expanded its umbrella to cover the insurance sector.  Along with basic and advanced general insurance policies, the organisation has a 'Private Client Group (PCG)' feature for artist entrepreneurs and royal families. The feature provides a unique insurance cover for fine art keepsakes, valuables and art collections.
Headquarters: Mumbai, Maharashtra
Website: https://www.tataaiginsurance.in/
6. ICICI Lombard
ICICI perhaps holds the biggest name in India's private sector relating to accounting, finance and insurance. The joint venture of India's second largest bank ICICI Bank and Canadian firm Fairfax Financial Holdings Limited provides a good claim ratio on insurance covers benefitting health care, personal protect, automobile insurance and business protection. ICICI currently has 98 offices across India.
Headquarters: Mumbai, Maharashtra
Website: https://www.icicilombard.com/
5. Bajaj Allianz General Insurance
Bajaj Allianz boasts of being the most economically robust insurance providers in the industry. In the financial year ending in 2016, the insurer company made a Gross Written Premium of Rs. 5,901 crore. The company was incorporated jointly by Bajaj Finserv and Allianz SE 11 years back. Bajaj Allianz is also tied up with a specialized travel insurance package commonly referred as Pravasi Bharti Bima Yojana. All of its insurance schemes hold IRDA Certification.
Headquarters: Pune, Maharashtra
Website: https://www.bajajallianz.com/Corp/general-insurance/general-insurance.jsp
4. United India Insurance
After its nationalisation in 1972, United India Insurance now holds manpower of approximately 19000 distributed among its 1340 offices pan India. Since its establishment in 1938, the company has been providing insurance covers to a wide market of consumers. These consumers range from a simple farmer insuring his bullock cart to leading large-scale organisations like GMR-Hyderabad International Airport, ONGC, Tirumala-Tirupati Devasthanam etc.
Headquarters: Chennai, Tamil Nadu
Website: https://uiic.co.in/home
3. The Oriental Insurance
"Prithvi Agni Jal Aakash, Sabki Suraksha Hamare Hath", their tagline says it all. From rural to urban ranging from small to medium and large scale organisations, Oriental Insurance has insurance covers for all. The company offers special covers to chemical, petrochemical, steel and power plants. Lay across nearly 1900 offices, the company grossed an annual premium of Rs. 8611 crore during 2015-16.
Headquarters: New Delhi
Website: https://orientalinsurance.org.in/
2. National Insurance India
Established in 1906, National Insurance is the oldest insurer provider in the country. From safeguarding the interests of rural businessmen by protecting their business from natural calamities to offering a complete protection cover to an urban household, the company features a wide product line. Among the many words the insurer has won, the recent one is Best Auto Insurer Award.
Headquarters: Kolkata, West Bengal
Website: https://nationalinsuranceindia.nic.co.in/
1. New India Assurance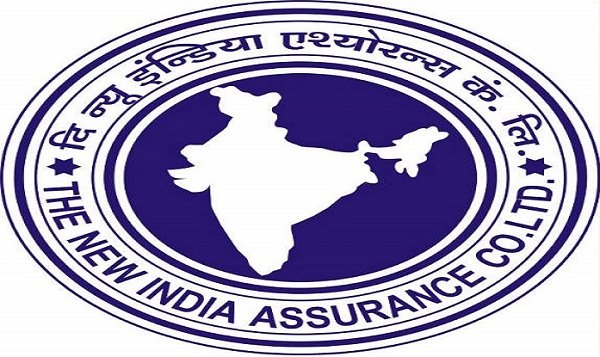 Back in 1919, the renowned Sir Dorabji Tata founded New India Assurance to service the service needs of the masses. Since then, it has shadowed over the map of India stretching globally. From marine to jewellery to aviation, NIA offers a variety of insurance covers. Their strong grip on the capital position and operating performance is what makes NIA the leading insurer of the nation, and beyond.
Headquarters: Mumbai, Maharashtra
Website: http://newindia.co.in/
They say peace of mind can't be bought; you have a chance to prove them wrong. Buy one for you!