It is a well-known fact that in India,"Femininity" is prejudiced. Femininity is typically associated with submissive and tenderly traits but now with the changing times femininity is also getting accepted as more and more women are now trying to break the stereotypical norms of Indian Society. From the field of Astronomy to the sports, women are now shattering the "Glass Universe". But there is one sport in which women are still struggling to make a mark. It is Bodybuilding.
Although this sport is now receiving a lot of recognition in India, Women's participation is still in its early stages as it is considered as the sports of men. Women Bodybuilders are usually not socially accepted as the Male Bodybuilders. But they still work hard to achieve their goal. Most of the women who participate are married and have kids and even then they know how to strike a balance between the personal and professional life which many of their male counterparts are not good at. But even after so many sacrifices the female body builders are made a butt of jokes and are known to be unnaturally gross and fiercely unappealing.
But it is very little known that the Female bodybuilders are continually presenting to the world the capabilities a woman has and how she is equal to men. Women can also be as strong as men as body muscles building More Tough for Women as they are lighter than and generally not as big as men. Although women think that weights lifting will make gain muscle mass but actually the fact is that women don't produce the testosterone to build mass similar to men. But women can also gain muscle with a great difficulty.They're simply breaking the Glass Ceilings!
Let us now look at the top 10 famous women bodybuilders who have inspired us and won international and national accolades for the honor of our country.
10. Yashmeen Manak
Manak belongs to Uttar Pradesh. It is known that she was teased as 'ugly' by her friends for the fragile body she has since her childhood. This motivated her and she got into gym at the age of 17, which proved as a boon for her. She recently grabbed IBBFF Ms India 2016 and went on to become no 1 ranking Indian Female Bodybuilder.
9. Rebita Devi
Manipur is the state in India which has produced amazing female body builders like K Rebita Devi and Mamota Devi. K Rebita Devi is the best Indian bodybuilder from Manipur and the Succeeding Indian female after Mamota Devi to earn a bronze medal in World Championships. She is studying biochemistry. Her aim is to represent India in more and more international competitions and win honor for our motherland.
8. Shweta Rathore
Born in 1988, Rathore is an Indian body type contender and has won numerous medals for our country in the various Females' Fitness Championships across the world. She recently won a Silver medal in the recently held Asian championship in Uzbekistan making her the first Indian female who secured the honor for India in world level competition. She also was honored as Miss Asia 2015, Miss World 2014 Fitness Physique.
7. Mamta Devi
35 year young body builder from Manipur who honored the country by winning bronze medal at the World Bodybuilding and Physique Sports Championship in the year 2015. Her journey in this field began from 2011, where she received immense support from her husband which motivated her to train with dedication.
6. Sonali Swami
Another inspiring story is of 39 year young Sonali Swami who has proved to the world that Body Building and fitness is not restricted to men. She is an expert in Bowka and Zumba. She is a Hotel Management Graduate and did her schooling from Calcutta Kendriya Vidyala. She is doing a great job at balancing her family and work life as she gets immense support from her parents-in-laws. She is lovingly known as "Lady Salman" for her 6 pack abs.
5. Sarita Devi
She has lot of wins to her name like 3rd place in the women's body building in World Bodybuilding and Physique Sports Championship below 55kg category in the year 2015 and the Miss India title for Body Building and several other International honors for her fit figure.
4. Deepika Chowdhury
30 years young Chowdhury has got several accolades like Overall figure title at the NPC Steve Stone Metropolitan Championships in America in 2015. By winning this award she became the First woman in India win an International Fitness Championship. The 30-year-old Deepika  Chowdhury is a tough competition. Deepika became the  which was held in USA recently. She said that she has accomplished the feat in just two years with sheer determination and self-discipline.This married mother and technical research assistant Deepika has represented India on various International platforms, winning immense laurels. Committed to her family's needs and her own, Deepika has showcased career-oriented women can in fact multi-task.
3. Kiran Dembla
Name it and Kiran has done it all. This 41 year young woman is a trained classical singer, a mother of two sweet children and also a professional fitness trainer. Now she aims to make her mark in the World Body Building Championship in Europe and then in US.She actually broke the stereotypes by venturing into the world of fitness training which normally women do not think of pursuing.
2. Ashwini Waskar
Just a couple of years ago,Waskar was a very modest women with few meek necessities. Belongs to Konkan region in Maharashtra, Waskar reached Mumbai to pursue her career as a senior researcher at the Central Institute of Fisheries as she finished her masters in fisheries. She joined the gym as she put on excess weight and wanted to get rid of it. Within one year, there was so much visible transformation that she became first competitive female bodybuilder in India. Even after her delivery, she did not stop and went on to become a renowned body builder in India.
1. Karuna Waghmare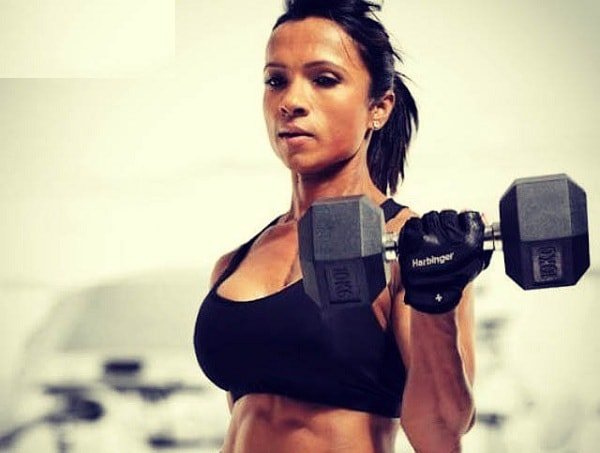 A well-known name in the women's fitness world. Her story is totally inspiring as she made it huge in spite of her family's financial condition. 44 years old Waghmare has a number of titles to her credit for example, sixth place in the 2015 Amateur Olympia, Miss India 2015 Overall title, 2012 Miss India Fitness Physique etc. it is known that the superstar Salman Khan provided her patronage and funding for her future performance.
Conclusion
If you believed that weights and muscles are only for men, then these women will leave no stone unturned to change your belief. Body Building has now gained the status of a professional level sport these days. But unfortunately, Female bodybuilders have only gained a lot of hatred, for losing their femininity and gaining manly bodies. But we strongly believe that this mindset will also change in the time to come and more and more women will win awards and medals for our nation in future. Also a very important fact for all to reminisce is that not everything that women do is for men or their pleasure. Bodybuilding is a sport and Women bodybuilders are sports persons who deserve all the respect from one and all.