India is famous around the world for a diverse variety of cuisine and people all around the globe love to relish traditional Indian dishes. Some of the Indian dishes have become signature dishes, representing the part of the country they come from. These delicacies have left an impression on the minds of Indians as well as foreigners.
Here are top 20 most popular Indian dishes to enjoy:
1. Rajma Chawal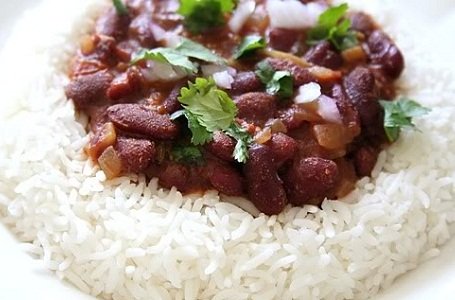 One of the world famous North Indian dishes is rajma chawal, which are kidney beans cooked in thick gravy, served piping hot with steamed rice. This is the signature dish of Punjab, which is a favorite for all year around.
Read Also: Top 10 Vegetarian Dishes in India
2. Sambar Dosa
Next among the best Indian dishes is the South Indian delight, sambar dosa, which is served with coconut chutney and garlic chutney as condiment. Dosa is a crispy flat pancake made of rice batter, while sambar is a classical lentil sauce. This dish is considered light and healthy.
3. Tandoori Chicken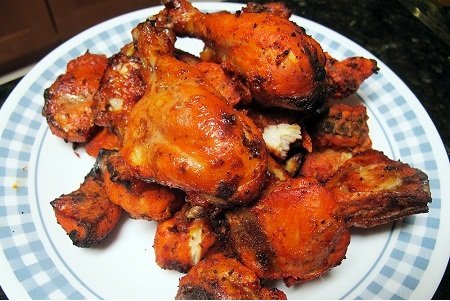 Tandoori chicken is a famous Punjabi dish, which is chicken marinated in curd and spices is cooked in a clay oven till it is soft and tender. You will find this dish available in roadside dhabas as well as on the menu of five star hotels.
4. Vada Pav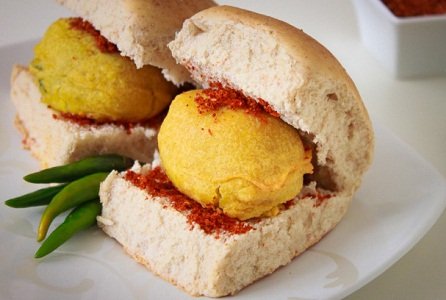 Vada Pav is an Indian dish to relish, which comes from the state of Maharashtra. It is made up of boiled potatoes coated with chickpea flour batter and deep fried. The fried ball is then encased within a bun and served with a spicy chutney.
5. Pani Puri/Puchkas/Gol Gappas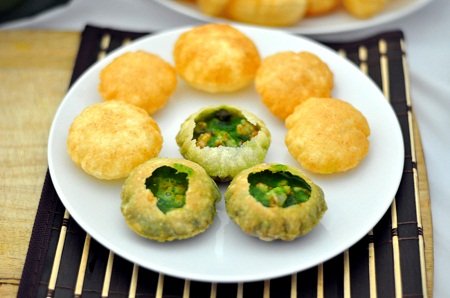 Next on the list of top 20 Indian dishes you can enjoy is the popular street food, Pani Puri , also known by regional names of puchkas or gol gappas. These are thin, crispy and rounded deep fried wheat balls, which are filled with boiled potatoes, chutney and spicy tamarind water. People love to consume them in large numbers.
6. Makki Ki Roti and Sarson ka Saag
Makki ki roti and sarson ka saag is the most famous dish of the state of Punjab, which has given a global identity to Punjabi food. This combination is cooked in the winter and served with condiments like home made butter and jaggery, making it a perfect wholesome meal.
7. Samosas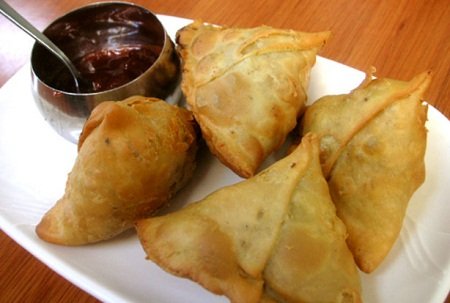 Samosas are the world famous Indian snack food, which you would find on the street corners in every part of India. It is triangular shaped dough bread, stuffed with potatoes, peas and cheese, and deep fried to crisp golden color. Samosas are served as a tea time snack in the country.
8. Rogan Josh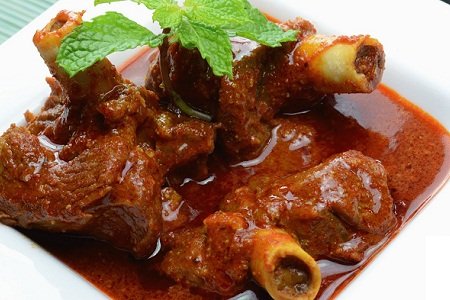 Rogan Josh is a traditional Kashmiri dish, which is a delight for non vegetarian food lovers around the globe. This is a sumptuous mutton dish cooked in rich gravy and aromatic spices, giving it a royal taste and texture.
9. Dhokla
Next among the best Indian dishes to relish is the light and healthy Gujarati snack called Dhokla, which is a steamed dish made up of chickpea flour batter. Dhokla is typically served in breakfast or as an evening snack and is ideal diet food for for weight watchers.
10. Bhelpuri
Another popular street food from India which you must taste is the spicy and tangy Bhelpuri, which traces its roots in the state of Maharashtra. This tangy delight is a mix of puffed rice, boiled potatoes, onions, tomatoes, coriander, peanuts, bhujia and lots of mint and tamarind chutney.
11. Baingan ka Bhartha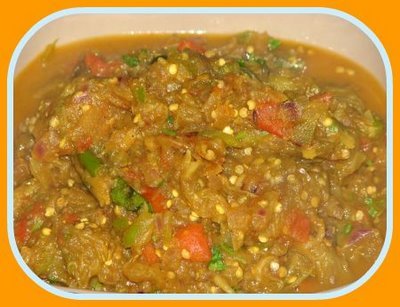 Baingan ka bhartha is another well known Indian dish, which has a global fan following. Eggplants are slow cooked over fire, peeled and mashed and then cooked along with onions and tomatoes. This delightful dish is served along with roti to make a full meal.
12. Chole Bhature
Punjab is a state famous for delicious and wholesome dishes and chole bhature is one of them. Usually served as breakfast, this dish is a combination of curried chickpeas and deep fried bread. It is loved by the young and the old alike.
13. Idli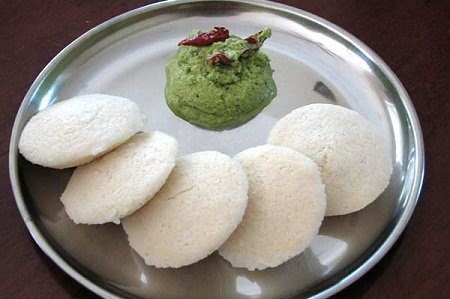 Featuring next on the list of top 20 Indian dishes to enjy is the steamed South Indian dish called idli. It is made of a fermented batter of rice, steamed in circular moulds, and is served with sambar and coconut chutney.
14. Biryani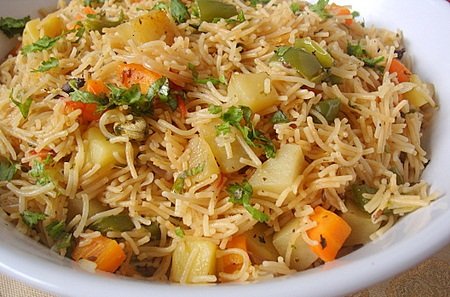 A delicious rice dish is biryani, which consists of long grained rice cooked with aromatic spices. It can be vegetarian or non vegetarian and has achieved worldwide fame.
15. Pakoras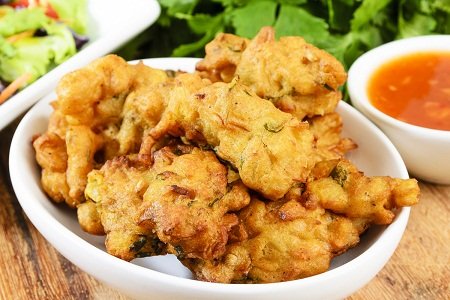 Pakoras are fried delights, made by coating vegetables like onions, potatoes, eggplants, cheese and even chicken, in chickpea flour batter. They are one of the most popular snacking options in India.
16. Gulab Jamun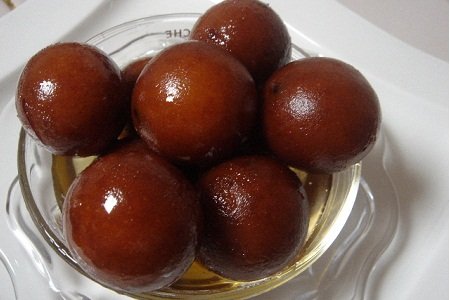 Gulab jamun is a much loved Indian sweet dish, which is deep fried flour balls dipped in sugar syrup. These soft balls taste absolutely heavenly.
17. Kulfi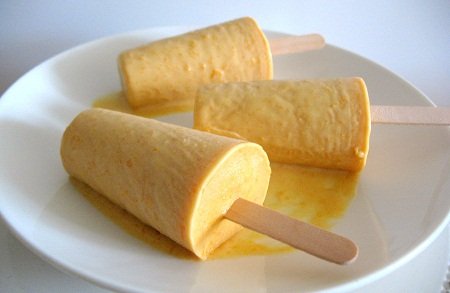 Kulfi is the desi version of ice cream, which is made up of milk, sugar, saffron and lots of dried fruits and nuts. This is one of the best Indian dishes to relish.
18. Jalebi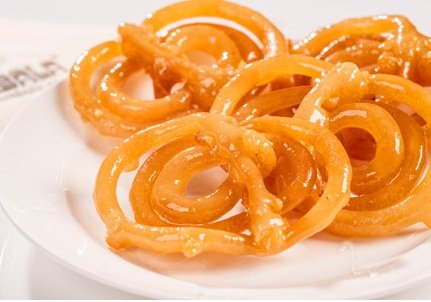 Another much loved Indian dish is jalebi, which is made by deep frying wheat batter in a coiled shape and soaking it in sugar syrup.
19. Kheer
Kheer is the traditional Indian sweet dish, which is made by slow cooking rice in milk, and flavoring it with sugar, saffron, cardamom and nuts. It can be served hot or cold.
20. Gajar ka Halwa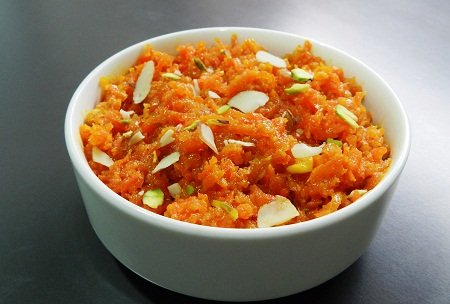 Next among the best loved and healthy Indian dishes is gajar ka halwa, which is made by simmering grated carrots in milk and adding sugar and nuts to it.
Some other must taste dishes from India are papri chaat, fish curry, dahi vada, momos, bhindi masala and kathi rolls. People from around the globe relish these dishes and have a memorable experience tasting them.