Azhagiya Tamil Magal is a Tamil-language based TV drama show running in India. It is a remake of the hit Telugu TV show Mutyala Muggu which is aired on the Zee Telugu network. This one is a pretty hit show and has already seen many great reviews over the time. We here check into this TV serials wiki, story, timing,and cast. Read along.
Wiki
The show is produced by Kusala kumari with the executive producer being D.Elanchezian. It has David Anand in the cinematography role. Azhagiya Tamil Magal stars Sathya Sari, Puvi, Anju Aravind and Subalakshmi in the lead roles. It was originally aired on 28th August 2017 and has since offered 300 episodes as of now.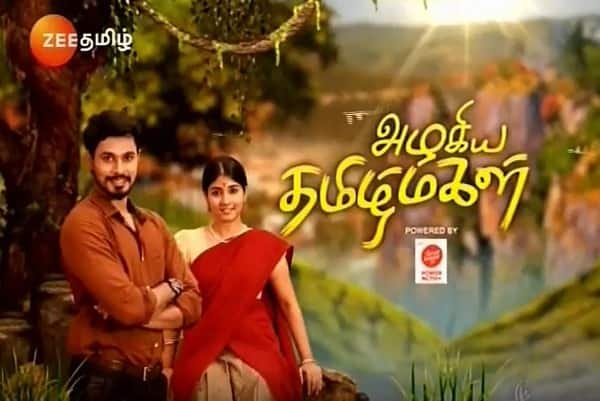 Story
The show has romance, family drama and sports theme integrated within. It stars the story of a village girl Poongkodi played by Sheela Raj Kumar who is a kabaddi game player and how the game changes her life going into the future.
Poongkodi wants to excel very much in Kabaddi and achieve gains in the further studies as well. However, the story has a twist with bitter past of Poongkodi's mother which holds the life of Poongkodi from going forward. Her teacher takes to Chennai to fund the education. She then goes off through different tests and turmoil which she faces. The entire journey as to how she faces it all is what makes the story's main theme.
Timing
The show airs on Zee Tamil from Monday to Friday at 19:00 pm.
Cast Real Name
Sheela Rajkumar as Poongkodi
Puvi Arasu as Jeevanantham
Subalakshmi Rangan as Deepika
Anju Aravind as Seetha Anil
SaakshI Siva as notable character
Shari as Rajamma
Usha Sai as Maarji
Veena Venkatesh as Parvathy
Ashwin Kumar as Gowtham
Kanya Bharathi as Maya