Yaradi Nee Mohini (Zee Tamil) Serial Wiki, Story, Timing, Cast Real Name
A thriller serial which contains revenge, supernatural, romance, and much more, Yaradi Nee Mohini has been creating quite a buzz all around. This drama series has been one of the top rated and is highly watched serial in Zee Tamil. The show's thrilling stories are quite fantastic to watch for. We here outline Yaradi Nee Mohini as part of our series today:-
Wiki
The show is part of Zee Tamil and is directed by N. Priyan. The show is produced by S. Sabreesh Kumar for the banner Monk studios and stars Shree Kumar as Mutharasan Lakshminarayanan, Nachathira as Vennila, Chaitra Reddy as Shwetha, Yamnuna Chinnadurai as Chithra, Baby Lisha as Ruthra Lakshminarayan.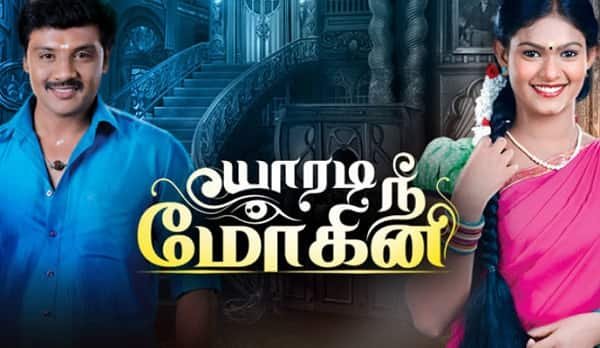 Story
The show presents a base from the point of Mutharasan who lost his mother and father. He is pretty rich as his grandfather is a rich landlord. He has one stepmother Neelambari whom he respects most but his stepmother plans to kill him so as to get hold of all property.
He also has a cousin Vennila who loves him a lot. Neelambari tries to create different scenarios as to how she can takeover the property and makes plots for them. She also brings Shwetha to help me in it. Later the ghost of Chitra, who is the dead wife of Mutharasan comes and haunts so as to disturb the plan of them.
Mutharasan, later on, finds all about these and gets to know who actually cares for him and who were plotting against him in all these.
Timing
The show first premiered on 24th April 2017 and is aired from Monday to Sunday at 8:30 on Zee Tamil, part of Zee TV network.
Cast Real Name
Shreekumar as Mutharasan
Nachathira as Vennila
Chitra Reddy as Shwetha
Yamuna Chinnadurai as Chitra
Baby Lisa as Ruthra Laksminarayan