Anurag Basu is an Indian Bollywood director who produced movies like Life in a Metro, Dallal and Barfi. He was also a television director, screenwriter and producer. He directed famous TV show like Kyon Ki Saas Bhi Bahu thi.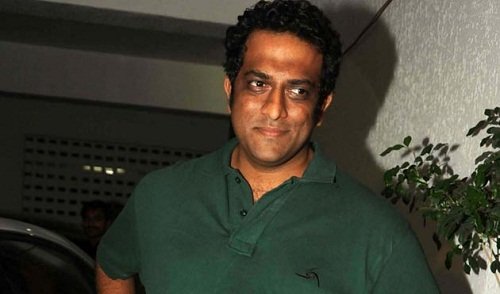 Net Worth: 1.1 Million Dollars
Date of Birth: 8th May 1974
Age: 43
Marriage Status: Married
Personal Life
Anurag was born in Chattisgarh in a village called Bhilal to Subroto Basu and Deepshika Basu. At the age of 12 they moved to Assam. He grew up watching his parents perform in theatre and was inspired to become a director. His parents Subroto Basu and Deepshika were theatre artist. He went to BSP school in Chattisgarh and did his engineering from Jabalpur College. He dropped out of the college sometime later. He did BSC in Physics from Mumbai University and got admitted to FTIR, Pune. During his college days, he got opportunities to assist the director in  many TV series and film projects.
His continuation of assisting in direction led  him to become a successful director. He is married to Tani Basu and has two daugters namely Ishana and Ahana.
Career
Anurag's career started with the television series 'Kuchh To Hai' produced by Ekta Kapoor. He then joined Visheh's Films which was Mahesh Bhatt's production house where he did 'Saaya'. His breakthrough is with the serial 'Kyun Ki Saas Bhi Kabhi Bahu Thi'. After that he received many offers to direct other television series. His first movie is Dallal which was not a hit but got him accolades for his work. He is known for tackling adultery and passion movies like Murder which was a huge success. Later he went on directing famous movies like Life in a Metro, Barfi and Gangster. He received IIFA awards, Zee Cine Awards, Color Screen Award for his work. His famous TV series include Kahani Ghar Ghar ki, Ajeeb Dastan, Tara and Thriller.
He also known well for his horror shows on Zee TV that got the channel lot of TRP. Barfi movie got him positive reviews and also was selected for Busan International Film Festival.
More Information
Like other Bollywood celebrities Anurag Basu also had to face controversies. He referred Salman Khan as boring actor for which he got reprimanded by Salman's fans. Later he had a fallout with Kangna Raunat for the movie 'Kites'. We look forward to Anurag Basu for his realistic movies and screenplay.