Ankita Bhargava is a famous Indian television actress. She is well known face with her cute looks in many tv shows.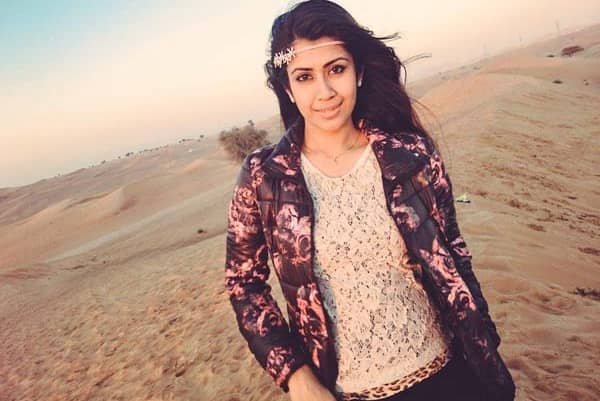 Date of Birth: 17, August, 1984
Age: 34
Real Name: Ankita Bhargava (Ankita Karan Patel after marriage).
Marital Status: Married
Height: 5' 6''
Personal Life
Ankita was born in Mumbai to Abhay Bhargava and mother Kiran Bhargava. Her father was an actor in the show Yeh Hain Mohabatein as Raman's father-in-law. She is married to the famous Indian television actor Karan Patel in 2015. The couple married in Gujarati style. It is interesting how Ankita and Karan met at a party hosted by Ankita's father at home. Karan's parents wanted Ankita as their daughter-in-law as soon as they saw her. The party was hosted to remember and cherish Yeh Hain Mohabatein.
She majored in Biochemistry and Zoology. She also likes to do art and crafts. Her paintings helped her get through difficult times as per her interview.
Career
Ankita made her first break in television industry with the TV serial 'Yeh Pyar Na Hoga Kam' in 2009. She also had her first appearance in Kesar a TV show in 2004. She also made her debut in Bollywood film 'Hum Do Anjaane'. Her other TV shows include Mrs. Tendulkar, Dekha Ek Khwaab and Ekk Nayi Pehchan. In 2012, she also did Sajda Tere Pyar Mein in Star Plus. She also played the role of Shilpa Sharma in the movie Akira in 2016. And played a supporting actor in Action Jackson as Shruti's friend. She also did advertisements for ads like Dominos, ABP News promo ad and Sunfeast marie.
She was also seen in Sony's TV newsroom drama reporters and also seen in Nautanki films' show Vidya. The show Vidya features Ankita as a teacher by profession.
More Information
Her favorite food is Sprouts and anything that is healthy. She likes playing with her pet dog. Cooking and fitness are also her hobbies. Her favorite destination is London. Her favorite actor is Ranbir Kapoor and Robin Williams. Unfortunately, she had a miscarriage when she was four months pregnant. Ankita is a well-established woman with strong roots for family life and television industry. I hope she get many opportunities and keeps entertaining the audience with her glamorous drama roles. We wish her to become a successful mother soon.
Her husband Karan was very supportive of her during the sad situation and they both embrace the parenthood. Ankita is a cheerful TV actress with lot many followers on Instagram and all over India.