Abhisar Sharma is a well-known Indian journalist. He has worked with many reputed news channels like NDTV, Zee News, and BBC. He is widely loved by the audience for portraying the truth in front of them. He is surely the man of great intelligence and courage.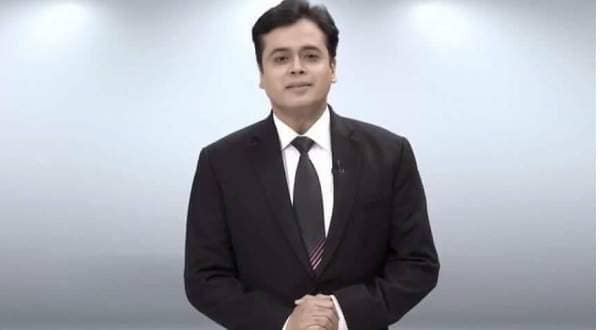 Net Worth
The net worth of Abhisar Sharma is not known.
Income Source
The main source of income for Abhisar Sharma is the salary he receives from the channel for his work. 
Real Name
The real name of this successful journalist is Abhisar Sharma
Date of Birth: Not Known
Age: Not Known
Height/Weight
Abhisar Sharma has a tall height and he is 5 feet and 9 inches tall. In addition to this, he weighs about 70 Kgs. 
Marital Status
Abhisar Sharma is presently married to Sumana Sen. 
Personal Background
Talking about the personal background of Abhisar Sharma, it is known that he was born and brought up in New Delhi. His childhood was spent in West Delhi as his family owns a house there. He completed his schooling from Kendriya Vidyalaya in Tagore Garden in New Delhi and after completing his schooling, he enrolled in Bharatiya Vidya Bhawan in New Delhi. In the later years, he got admission in Punjab University in Chandigarh and talking about the degrees, Abhisar has three degrees. The degrees that he holds includes a Bachelor of Science in PCM, a BBC Chemical and Biological Radiation Course and a Diploma in Journalism. The name of his parents is not known and neither is there any information available about his siblings. Talking about the personal life of Abhisar Sharma, it is known that he is married to Sumana Sen and his wife is an income tax office. In addition to this, the couple also has a son and they together live in New Delhi. In one of the interview, Abhisar revealed that he used to take part in many debates in college and he won many of these debates.
Career
Talking about the career of Abhisar Sharma, it is known that his first interaction with journalism was while he was pursuing his diploma in journalism. He worked as a freelancer for Hindustan Times, the Observer, and All India Radio. This helped him in earning a pocket money and later in 1995, he started working with Newstrack. A year later in 1996, Abhisar Sharma joined BAG Films and he was given a role of Assistant Producer there. The same year, he left the job and started working with Zee News as a reporter. He covered many political stories along with wildlife issues in India. In 1999, it was reported that Abhisar joined BBC Bush House in London and in 2001, he was posted back to Delhi. In 2003, Abhisar started with NDTV and in 2007, Abhisar decided to work for TV Today. In the later years he joined ABP News and even today he is associated with the same channel.
Properties and Cars
The details about Abhisar Sharma's cars and properties are not listed on the web.