Availing a home loan was considered a lengthy and hectic process in the past and was assumed that if you take a home loan then you will be in immense financial debt. But the same is not the case today. Owning a house is still a dream for many. A quick home loan can help turn that dream into a reality. Buying a house is also considered a safe investment option. Your financial strategies need to be in the right place in order to buy a house. Having a steady income and regular cash flow can be an added advantage while availing a home loan.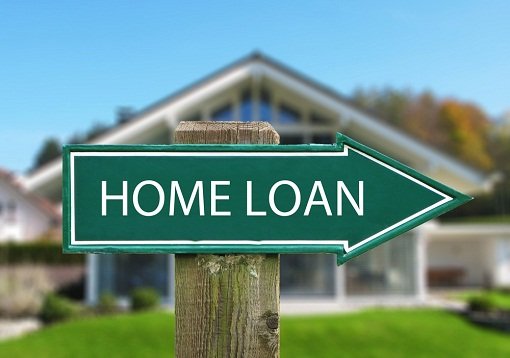 Below are some of the reasons why you should consider applying for a home loan.
1. Easy Application process
Contrary to the popular belief, applying for a fast home loan is not that difficult process. For first time buyers, it may be an overwhelming process because there are a few things to keep in mind. But the most important thing is that the loan process differs for each bank and lender.
Here is a step by step process of the loan application process.
2. Low Interest Rates
One of the main reasons to consider a home loan right now is that the interest rates are quite low, which acts as a boost for first-time buyers. In order to make home loans more affordable to buyers, the RBI has taken steps that has reduced the interest rates. Since interest rates are low, the overall cost of ownership of the house will also reduce. Along with that, your monthly EMI also reduces.
3. Repayment Tenure
Home loans usually have a longer repayment tenure, typically range from 15-30 years. Some home loans, such as Karnataka Bank's Xpress Home Loan have a repayment tenure of up to 30 years, making it one of the best banks for a home loan. With such longer tenures, your monthly EMI also reduces, causing less strain on your finances.
4. Option of a better home
For a family with kids, one usually will look for bigger house. A home loan gives you a helping hand to choose a bigger and better house for you and your family. A home loan increases your choices for the kind of house that you can buy.
5. No more renting a house
Renting is a really big hassle, especially in metropolitan cities. Renting a house is expensive since it takes out a huge chunk of money from your monthly expenses. Increase in your rent amount can cause additional financial burden on your monthly budget. On the other hand, for a home loan, the monthly EMI doesn't change and sometimes is even quite flexible. With renting, you might also have to relocate to a new place, which is a waste of time, money, and effort. Whereas owning a house gives you a sense of pride and ownership.
Apart from these, there are also tax benefits on owning a house. Owning a house and paying monthly EMI can also increase your credit score, which can help you in the future if you want to apply for another loan. Generally home loans are long tenure loans, hence it is advisable to have a proper financial plan in place before applying for the loan.