Israel is one breathtaking and progressive country that can be located in the Middle East. It has the same land boarders with some countries like Lebanon, Syria, Jordan, Egypt, and Palestinian territories. Needless to say, there are a number of awesome things that everyone must know about the country. In relation to this, here are 10 interesting facts about Israel you probably don't know:
10. People in Israel have an average life expectancy of 82 years. Meaning to say, Israelis may have longer years of living when compared to some other people in different countries. Considering the modern lifestyles of many people nowadays, 82-year life span is already long. This has caused Israel to get the number 14 world ranking when it comes to life expectancy. Compared to the people living in the United Kingdom, the United States of America, and Germany, Israelis are expected to live longer.
9. In the year 2013, Israel was recognized by Guinness. Yes, the country grabbed the 2013 Guinness Book of World Record due to the world's largest pepper that is planted somewhere in Israel, particularly in Moshav Ein Yahav.
8. Israel is gaining huge amounts of money from trees. 60% of the Israel's land mass is desert, specifically the Negev Desert. Even so, this does not stop Israelis from planting trees to the remaining 40% of land mass. Because of this, the country's major income came from the trees they planted. It is the sole country in the world that has a positive net gain from trees in this particular era.
7. Solar energy is widely used in Israel. 90% of the households that can be found in the beautiful country of Israel is using solar energy for electrical supply, especially when heating water. This is the main reason why it is considered as the world's highest capita when it comes to solar energy usage.
6. Israel is very updated when it comes to medical equipments. It might be a small country, but this does not stop it to give nothing but the best things it can offer to its people, especially in the medical world. Its government medical facilities are packed with registered patents of medical equipments.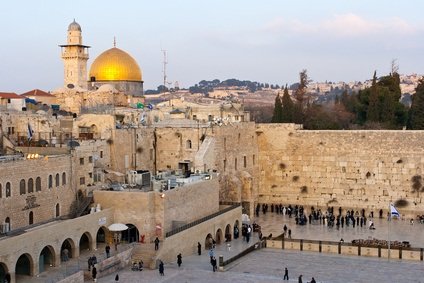 5. Israel has the world's highest number when it comes to start-up companies. Well, there is actually an exemption here. Except for the United States of America, compared to some other countries, start-up firms are mushrooming in Israel, and this is all because of the booming economy in this country.
4. Almost all households in Israel have their own computers. This is the reason why it is considered to be number one when it comes to number of home computers in the world ranking. No countries can ever beat the country when it comes to this matter.
3. Israel is the smallest nation in the Middle East. It is just around 1/6 of the 1% of the total landmass in the Middle East. Isn't that too small for a country? It is, for sure but this country must never be underestimated because it can do bigger things that some bigger countries cannot do.
2. Israel is ranked number three in the world when talking about women entrepreneurship as well as entrepreneurship amongst individuals who are over 55 years old. Meaning to say, there are great numbers of Israeli women who are working or who are into business. This goes the same with the people who are over 55 years old.
1. Israel is a home for numerous bird species. Every autumn and spring season, the estimated number of bird species that are flying all over Israel is around 200. Moreover, the estimated total number of birds that can be seen in the country in these seasons is 500 million. Because of this, Israel is considered to be a haven for all those local and foreign bird watchers.
These are the 10 interesting facts about Israel you probably don't know. Without a doubt, Israel is a very interesting nation to know.