Over the years Forbes billionaire list has been one of the most trended topics around. The urgency to know who features on the top of the list is quite frantic.
In a nation like India which boasts of more than 100 billionaires, the race to be the top of the pile never gets old. It's synonymous that the 'richest of the lot' tag has always been complimented with the name of Mukesh Ambani. But times do change and that's what happened. There's a new entry into the upper echo-lean of 'Richest Men on India'.
The list is usurped by Dilip Shanghvi who for long had been shadowed by other entries. The man who owns the major pharmaceutical firms around the globe has beaten Mukesh Ambani to the top-most rank(Though the recent ranking made him to the second number). Often a lot of work and dedication goes behind in smashing these riches.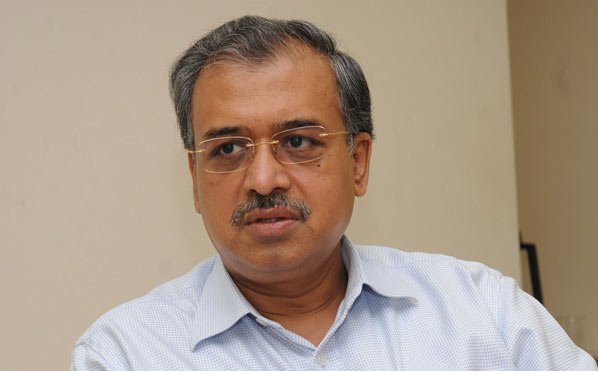 Dilip Shanghvi has quietly built up an empire to be proud. However, not much is known about him in the media. There are many facts that you should know about him. We'll look to provide a few facts about the richest businessman in India in our blog today. Read along.
10. Pharmaceutical giant
Dilip Shanghvi is credited with being the pharmaceutical giant of the nation. His Sun Pharmaceutical Industries is the top most medicine producing company in India and ranks at fifth in the world. The company has a valuation of more than twenty billion dollars.
9. Multiple investments
Suffice to say, Dilip Shanghvi didn't just stop the buck with his only company. He has taken over sixteen different companies which include Ranbaxy, Carco Pharma, A U.S based company and Taro Pharma an Israeli-based
He has also staked claims in energy sectors with investments in major energy companies.
8. Started out as a drug distributor
He had a humble beginning as he sought the route to the top. He started as a drug distributor and traded drugs over the years. Later on, he formed his own company-Sun Pharma to manufacture and sell drugs.
7. The first research and development center
Dilip Shanghvi initially opened his Sun Pharma as a drug store in 1982. He opened a research and development center in 1993 which is credited as the first of its kind in the nation.
6. Went the IPO route
After the uprise in Indian economy where companies were allowed to float shares and stocks around, Dilip Shanghvi went the IPO route and floated his shares. His shares were often oversubscribed 55 times more than the quantity offered.
5. The first to dethrone Mukesh Ambani
In a nation where topping the list of the richest men has become a norm for Mukesh Ambani, stepped Dilip Shanghvi to be the first man to dethrone him. It was on 19th of Feb, 2015 when his wealth stood as $21.8 billion as opposed to $19.8 billion dollars of Mukesh Ambani.
4. A commerce graduate
Although Dilip Shanghvi has been active in the science and research field, he holds a commerce degree from Calcutta University. It's quite astonishing to think of a commerce background person making a name for himself in thescience
3. First-generation entrepreneur
Dilip Shanghvi is known as a first-generation entrepreneur of the nation. He promoted his business with a mere Rs10000 at the beginning. He borrowed the aforementioned amount from his father.
2. Shifted places from Calcutta to Mumbai
Dilip Shanghvi was born in Gujarat but did his schooling from Calcutta. He started out his entrepreneur career by helping out in his father's wholesale drug business. He, later on, shifted places from Calcutta to Mumbai to open his own Sun Pharmaceutical company.
1. Managing director not the chairman of Sun Pharma
Dilip Shanghvi has always been touted for his man-management skills. It's a testament to his people handling trait which allowed his company to grow ahead of the curve.
He is not the chairman of the Sun Pharma but a Managing Director, take that for a fact. It's often the way around with other people.
There we have it, 10 facts about India's richest man Dilip Shanghvi. He has become the owner of a pharmaceutical giant with his dedication and hard work over the years. You'd be glad to have read the facts about him.