Annie Besant was a women's right activist heroine who born on 1st October 1847 in middle-class Irish immigrant family in London. She is known for her work in India's independence movement from her birthplace i.e. United Kingdom. In the later phase of her life, she would trust on Irish Home rule movement and took inspiration from Michael Davitt to bring social change in India. She was intensely involved in the Indian Independence movement and became the active member of the campaign to make India an Independent nation.She awakened Indian people from their deep sleep through her loud speech. Mahatma Gandhi said about her that she did the remarkable job and awakened Indian people from their deep sleep.
Here is the list of 10 interesting facts about this famous social activist which is less known to most of us.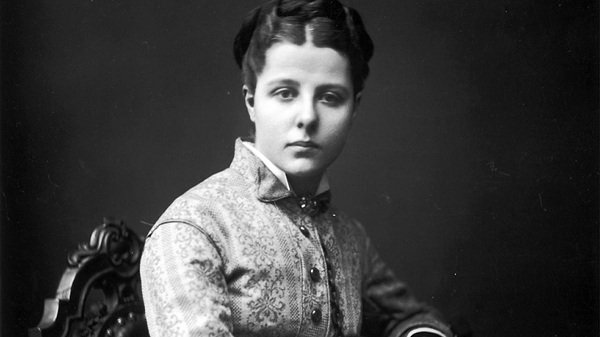 1. Early life
She was born in the middle-class family in the UK. She lost her father at the early age of just 5. Her mother was very hard working lady who runs the boys boarding home at Harrow School to support and manage her family. Due to her low income, her mother was not able to support her and take Annie to her friend Ellen Marryat for care. She always fought for the issues which she thought was wrong.
2. Political Involvement
According to Annie, love, friendship, and politics were closely linked. She joined the Fabian society and started to write for them. She was the active member of London match girls strike which was held in the year 1888. In the year 1884, she came close with young socialist teacher Edward Aveling. After this, she joined the Marxists and then participated in the election of London School Board.
3. Theosophy
She was very nice and influential orator as well as the creative writer. In the year 1889, she was invited to review the writing of famous Pall Mall Gazette on 'The Secret of Doctrine'. She was the very creative writer and an influential orator. She was so much inspired by writing that after the interview she left Fabian Society and Marxists and converted to Theosophy. She came to India first time as the member of Theosophical society and took part in the freedom movement. There is place name Besant Nagar in Chennai near the Theosophical Society which was named in her honor.
4. Involvement in India Independence movement
In the year 1916, she launched the Home Rule league with LokmanyaTilak. She also became the president of Indian National Congress for one year and participated in India's independence movement. She wrote various articles and letters and raised the voice of independence of India.Annie Besant was a daring and brave lady who has been known as the real freedom fighter. She fought multiple wars to support people to get the real freedom.
5. Social Reformer
Annie Besant was a famous Social reformer and well-known social activist not only in India but also in England. She had huge respect and follower of old Hindu principles and always fought for women rights supporting the conventional customs of Hindus. She proved herself as one of the best social activists by her continuous and great social work.
6. Descendants
There are a number of descendants of Annie Besant. One of the daughters Sylvia Besant was married to Commander Clem Lewis in 1920s. The other grandchildren are David, James, Andrew Castle, Fiona and Richard.
7. Last Phase of Life
Annie died in the year 1933 and was carried by her daughter Mabel. After her death, her colleagues established Besant Hill School to give respect to Annie. This school was made by Guido Ferrando, Rosalind Rajagopal, Aldous Huxley and Jiddu Krishnamurti.
8. First Woman President
This social activist was the first woman president of Indian National Congress. She headed the Calcutta Session of Indian National Congress held in the year 1917.  She was great who actively participated in India independence movement. She was separated from her husband and came to India as a member of Theosophical Society and then became the leader of this group.
9. President of Theosophical Society
In the middle of her life, she understands that she is capable of fighting for the spiritual development and hence converted to theosophy and member of the theosophical society. In the year 1887, she met the founder of Theosophical Society Madame Blavatsky and joined this group. She led a disciplined life and did everything for which she was passionate. The Theosophical Society was well-known for effecting the purpose of "Universal Brotherhood of Humanity" to promote "Brotherhood among nations" across the world.Later, she became the president of Theosophical Society.
10. Separation from Husband
In the year 1867, she married to Frank Besant when she was just 20 years old. They later had two children. Due to her rising anti-religious views, she was separated from her husband legally in the year 1873.