India had a rich history and there was a time it was known as the Golden Bird. The riches and glory of the country enticed invaders from all over the world throughout the history of the country, with the British ruling the country for a long, long time. After a long struggle of independence, the country finally achieved freedom from the colonial rule in 1947. Behind the freedom of the country, there is sweat and blood of countless freedom fighters, some of whom sacrificed their lives to attain independence for the country. Many of these freedom fighters have been long forgotten but there are also memorials in India which are dedicated to such freedom fighters. India Gate in Delhi is one such memorial which was constructed to pay tribute to millions of such freedom fighter who laid their lives for our future.
Today, there are only a few freedom fighters whom we remember and they are people who actually changed the course of history because of their contribution. They are the people who dreamt of a free India and they are the people without whom it would have been virtually impossible to get freedom in 1947. 30 names can never be enough to conclude the list of greatest freedom fighters as we owe them a lot today and this list includes freedom fighters like Mangal Pandey, Bhagat Singh,and Rajguru. There are a lot of people whom we couldn't add to the list because of the space constraints but all those freedom fighters can never be forgotten for giving us a free and secular India.
So let us now go through the list of the top 30 greatest freedom fighters of Indian History and pay a tribute to them by remembering them today.
List of Indian Freedom Fighters
30. Peer Ali Khan
Peer Ali Khan was the part of therevolt of 1857 and he was also among the 14 people who were given capital punishment by the British regime. He was hanged to death for his role in the revolt and he inspired the youth of the nation to take part in the fight for freedom.
29. Raj Kumar Gupta
Raj worked with her husband, Mahatma Gandhi and Chandra shekhar Azad and she played a role in Kakori Case. She played a crucial role in supplying revolvers and she delivered the guns by hiding them in her undergarment. She had her 3-year-old son with her but later she was arrested and sadly, she in-laws disowned her after the arrest.
28. Bhikaji Cama
Bhikaji Cama was an important part of the freedom movement in India and she also promoted gender equality. It is known that she donated all her personal property to an orphanage for girls and there are several names and buildings which are named after her.
27. Tirupur Kumaran
He was known to be the founder of Desa Bandhu Youth Association and as per the records, he was killed during a protest in 1932. The Indian nationalist flag was banned by the British regime but he was holding the flat and he was shot by the troops. He died holding the flag.
26. Kanaiyalal Maneklal Munshi
Kanaiyalal was also known as Kulpati and he took part in Quit India Movement. He was also the founder of Bharatiya Vidya Bhavan and he had also been arrested many times during the British rule. He had been one of the most passionate freedom fighters in the history of India.
25. Garimella Satyanarayana
Garimella was basically a writer and he had always been an inspiration to the people of Andhra Pradesh. He proved the point that the pen is mightier than the sword as his songs and poems motivated people to join the freedom fighters.
24. Senapati Bapat
Senapati Bapat was the leader of Mulshi Satyagraha and after receiving Independence on 15 August 1947, he got a golden chance to hoist the Indian Flag in Pune for the first time. He had been to jail several times and he followed the path of non-violence
23. Tata Rani Srivastava
Tata Rani is known for her struggle in the freedom movement. It is known that she led a procession in front of Siwan Police Station along with her husband and her husband was shot during the procession. She simply bandaged the wound of her husband and she moved forward with the procession. Later when she came back to the spot, her husband was no more. She is the symbol of strength and determination
22. Begum Hazrat Mahal
Talking about Begum Hazrat Mahal, she was an important part of the revolt of 1857. Her husband was sent to exile and after that, she took the responsibility of Awadh and eventually she took the control of Lucknow. Later, she retreated to Nepal and she passed away in Nepal itself.
21. Matangini Hazra
As per the information available, Matangini Hazra was a part of Quit India Movement and Non-Cooperation Movement. She was shot thrice during one of the procession but she kept advancing with the Indian flag and along with that, she kept shouting Vande Mataram.
20. Vinoba Bhave
A great leader and social reformer, Vinoba Bhave was greatly responsible for helping the country attain its freedom from the British Rule. It is known that he was born on 11 September 1895 and he died on 15th November 1982. In addition to this, Vinoba Bhave was always I favor of non-violence. Vinoba Bhave also received Bharat Ratna in 1983.
19. Bipin Chandra Pal
Bipin Chandra Pal, who was born in Habiganj in 1858 and he dedicated his entire life to the independence of the country. He worked in close collaboration with great political leaders. He was the part of well-known group Lal Bal Pal and the group had leaders like Lala Lajpat Rai, Bal Gangadhar Tilak and he himself. He also helped India by removing the social evils from the society and in addition to this, he played a major role in Boycott movement and other such freedom struggles.
18. Maulana Abul Kalam Azad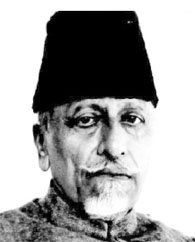 Next among the greatest freedom fighters in India is Maulana Abul Kalam Azad, the great leader and politician who served the country and helped it attain freedom. Maulana Abul Kalam Azad was born in 1988 and he passed away in 1958 in addition to this, he was also the first Education Minister of free India. He was also a strong supporter of Non-co-operation movement and civil disobedience movement. It is known that he was highly influenced by Mahatma Gandhi and he wanted to take his legacy forward.
17. Bahadur Shah Zafar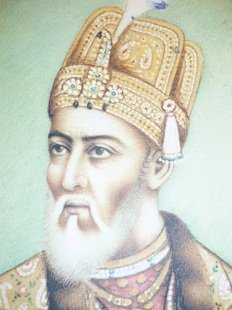 Bahadur Shah Zafar was the last Mughal Emperor, who led the struggle against East India Company during the revolt of 1857. He was exiled to Bangladesh after losing the battle but his contribution in the revolt of 1857 can't be undermined as he had a stronghold in Delhi at that time and he helped many other freedom fighters in fighting against Britishers.
16. Rabindranath Tagore
Rabindranath Tagore was a great poet, writer,and thinker, who played an instrumental role in the freedom struggle of India. It is known that Rabindranath Tagore was born on 7 May 1961 and he died on 7th August 1861. Rabindranath Tagore strongly believed in Spiritual Freedom and it helped him in motivating the people to fight for free India. He wrote many poems and even the national anthem of Sri Lanka and Bangladesh are inspired by his work.
15. Sarojini Naidu
Known as the Nightingale of India, Sarojini Naidu was a prominent poet and leader of Indian National Congress. She inspired Indians with her great speech and poetry. It is known that she was born on 13 February 1879 in Hyderabad and she lived long enough to see India gaining independence. She died at the age of 70 on 2nd March 1949. It is also known that she was a strong follower of Mahatma Gandhi and she accompanied him in all the movements so as to help India in attaining freedom. Sarojini Naidu was also the first governor of Uttar Pradesh and she was in office for almost two years.
14. Dr B R Ambedkar

The next name on the list of top 30 greatest freedom fighters in India is that of Dr B R Ambedkar, who played an instrumental role in eradicating caste system from the country and also framing the Constitution. He was also the first law minister of India and before the independence he was the member of viceroy's executive council.
13. Gopal Krishna Gokhale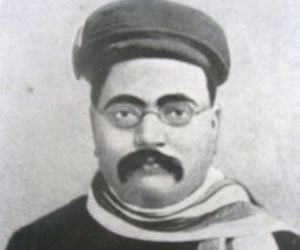 Gopal Krishna Gokhale was born in Ratnagiri in 1866 and he dedicated his entire life to activities involved in freeing the country from the audacious rule of the British. Gokhale died in 1915. He was one of the greatest leadersof the freedom struggle and he was an advocate of Self Rule. It is known that Gopal Krishna Gokhale acted as a mentor to Mohammed Ali Jinnah and Mahatma Gandhi.
12. Bal Gangadhar Tilak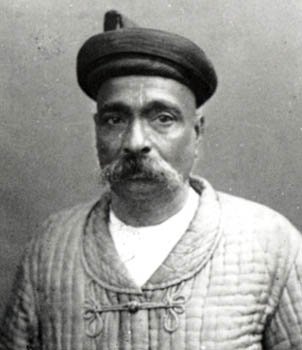 The next name in the list of top 30 greatest freedom fighters is that of Bal Gangadhar Tilak, a great thinker, philosopher and leader who led the Indian people with his principles and thinking. He was also known as the father of Indian unrest and he also had a title of Lokmanya. In addition to this, he was also a strong advocate of self-rule. Bal Gangadhar Tilak led many freedom movements and his name would always be mentioned in history for helping India in attaining freedom.
11. Udham Singh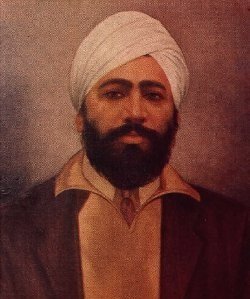 Udham Singh was a great freedom fighter from Punjab, who was honored with the title of Shaheed or the martyr after he laid his life to attain independence for the country in 1940. He was a great influence on young freedom fighters of the country. It is known that he assassinated Michael O Dwyer and he did it to avenge the attack on the innocent people in Jallianwala Bagh.
10. Jawaharlal Nehru
One of the most influential leaders and freedom strugglers for India was Pandit Jawaharlal Nehru, who instilled great patriotism in the Indians with his impressive speeches. He went on to become the first Prime Minister of independent India and his legacy was carried forward by his daughter and grandchildren. This great leader was born in Allahabad in 1880 and died in 1964.
9. Lal Bahdur Shastri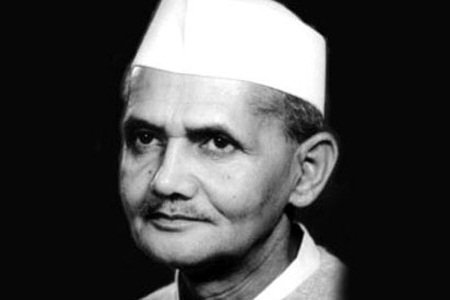 Another freedom fighter who played a key role in achieving emancipation for the country is Lal Bahadur Shastri, who was born in Mughalsarai in 1904. He joined hands with some of the biggest leaders of that time to carry out the freedom struggle. Lal Bahdur Shastri became the second prime minister of India and he was also regarded as one of the senior most leader of Indian National Congress. Lal Bahdur Shastri also lead India during the Indo Pak War of 1965. He died in 1966.
8. Sardar Vallabhbhai Patel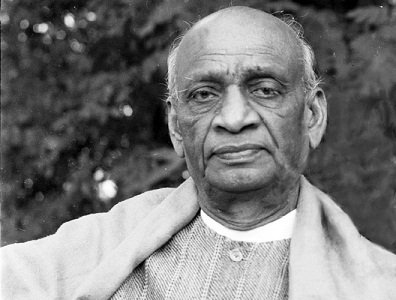 Sardar Vallabhbhai Patel was a prominent leader of Indian National Conference. Born in 1875, this great thinker and leader participated in important events like Satyagraha, Quit India Movement and Civil Disobedience Movement. Sardar Vallabhbhai Patel is also known as Iron Man of India and his contribution didn't stop after India got its independence. He also helped India in merging all the princely states after the partition to become one united entity.
7. Dr Rajendra Prasad
Next among the most well known freedom fighters in India is Dr Rajendra Prasad, the architect of the Indian Constitution and the first President of free India. Born in 1884, Dr Prasad was an ardent supporter of Mahatma Gandhi. The country lost a great leader on his death in 1963.Dr Rajendra Prasad was aso the first president of India and he was able to witness his dream coming true in 1947. He was also one of the first president who was able to serve two full terms in India.
6. Rani Lakshmi Bai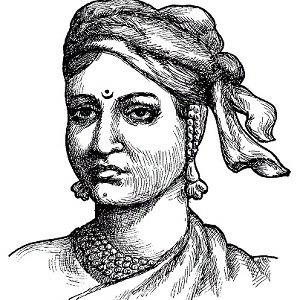 Also known as Jhansi ki Rani, Rani Lakshmi Bai was one of the earlier freedom fighters who fought against the British Army during the Revolt of 1857. She exhibited great courage and strength by standing against a strong army with only a small force behind her. She was one of the greatest strength of India during the revolt of 1857. She later died in 1958 during a battle.
5. Mangal Pandey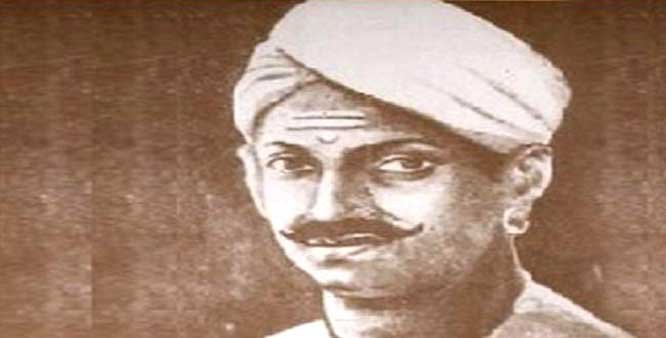 Another great Indian fighter who played an important role during the Revolt of 1857 was Mangal Panday. He was a member of the British Army but revolted against them when the soldiers were provided cartridges greased with animal fat. After an armed mutiny against the army, Pandey was hanged to death in 1857. This was one of the largest revolution in the history of India and his death was not the end of the story. His death was the beginning of the story which took 90 years to get over.
4. Mohandas Karamchand Gandhi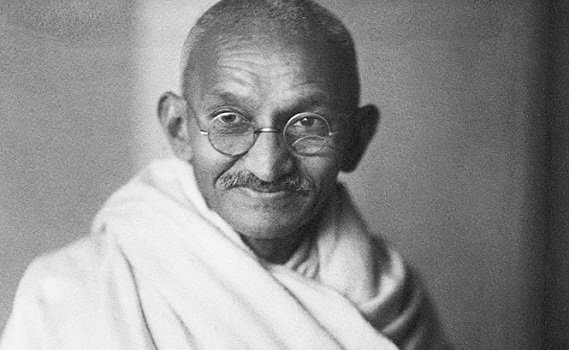 Mahatma Gandhi, also known as the Father of the Nation will always be remembered as the greatest leader and freedom fighter by the whole world. Born on 2nd October, 1869 in Porbandar, Gujarat, this great man practiced the principle of non violence to lead the country into the heaven of freedom in 1947. But he did not live long to enjoy the freedom, as he was assassinated on 30th January, 1948.
3. Chandrashekhar Azad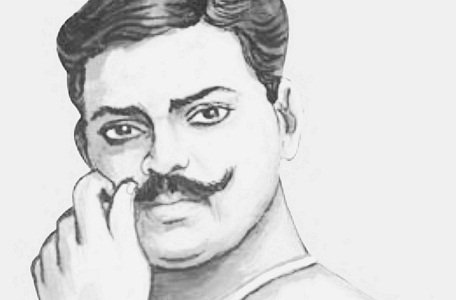 Chandrashekhar Azad was another pioneer in the Indian freedom struggle. He was born in Bhavra in 1906 and acted as a driving force, instilling courage and confidence in the young Indians to attain freedom by standing against British oppression. He died in 1931, giving up his life for attaining freedom for the country. It is known that the Britishers were scared of him because of his strength and his determination.He was closely associated with Bhagat Sing.During the encounter, it is known that he shot himself with the last bullet in his colt pistol and that gun is still on display in Allahabad Museum.
2. Subhash Chandra Bose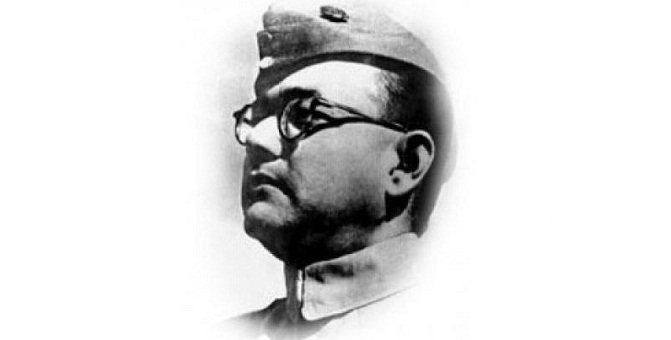 Featuring next on the list of top 30 greatest freedom fighters in the history of India is Netaji Subhash Chandra Bose, who spearheaded the Azad Hind Army to carry out armed struggle against the British Army. He was born in Cuttack in 1897 and died in 1945. It is known that he died in a plane crash but there are conspiracy theories around it as his body was never recovered. His Azad Hind Army was one of the greatest threat for the Britishers.
1. Bhagat Singh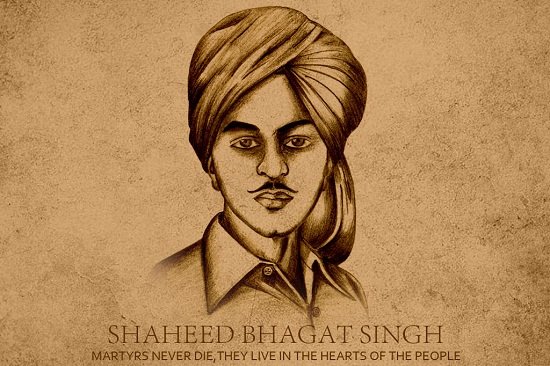 The name of the great soldier of the nation Bhagat Singh will be etched in the minds of Indians forever and ever. As a young boy, he was deeply affected when he witnessed the Jallianwala Massacre and he joined the struggle for freedom after that. This Punjabi lad was born in 1907 and was hung to death in 1931, leaving the entire nation in tears. He became the inspiration of thousands of youth and even today, he is the idol of many people. Bhagat Singh certainly reinforced the dream of having an independent nation.
Besides these great leaders, there have been countless unsung martyrs and heroes who have given up their lives for attaining freedom for the country. Today, we pay tribute to all these freedom fighters who laid the strong foundation of an independent India. We are certainly very proud of each and every freedom fighter India had and we will never be able to thank them enough for their contribution to Indian history.