10 Best Travel Places in India to Visit in November
The culmination of monsoons and onset of winter leaves space for the wet and humid climate with cool currents and pleasant sky. This month of November is said to be the amusing month in India. This is considered to be the season of festive and celebration in India.
Most of the occasions fall under this month making India a country of hustle and bustle. Following provides you with the top 10 marvellous places to visit in the month of December in India.
 10) Amritsar, Punjab
 November is really the month to witness the spectacular Guru Nanak Jayanthi that features devotion, festivity and celebration in the magnificent Golden Temple in Amritsar. During this day the temple is decorated with twinkling lights making it stand beautiful amongest every other things. To experience this festival would gain you devotion and wonderful feast to your eyes. This is considered to be one of the biggest celebrations in Punjab. Come and enjoy the super enhanced beauty of the Golden temple during this month.
9) Ujjain, Madhya Pradesh
 Ujjain is known for the famous Mahakaleshwar temple situated near a pleasant lake. During November this temple is a must visit to join the celebration and devotion poured on to the self-born statue of Shiva known to be one of the 12 Jyotirlingas in India.
8) Sundarbans, West Bengal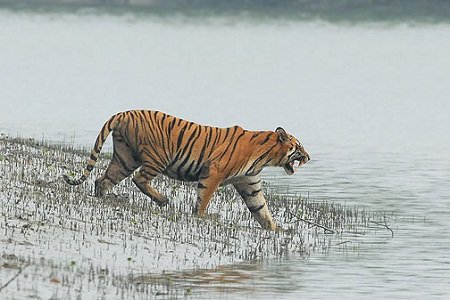 The pleasant and cool temperature provided during November makes the gates of this dense forest open for people to view the great Bengal tigers. This season is said to be the perfect period to traverse through the mangroves and the forests to view the fine flora and fauna of that vicinity that adds up a new experience in life. This is really a great stop for adventurous people in November.
7) Sanasar, Jammu and Kashmir
If you are a Nature lover this is the right destination for you during Novembers. You can open up your passion for paragliding, trekking and golf playing in this beautiful and pleasant valley. To open up your exploratory and daring nature don't wait to rush to this spot during this month.
6) Bharatpur, Rajasthan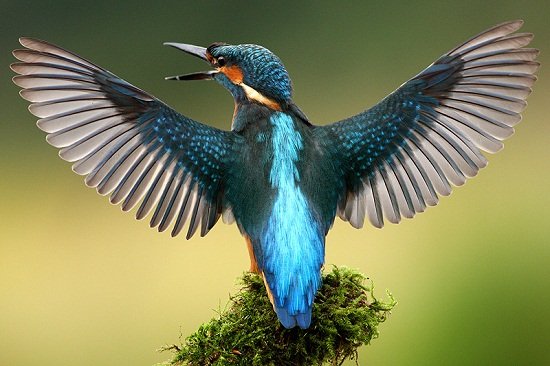 Interested in bird-watching mark this place in your map for visit as this is the month where migratory birds accumulate in Bharatpur's Koladeo Bird Santuary. In addition to the indigenous species of birds you can find a huge number of unique migratory birds such as cranes, pelicans, wagtails, geese, flycatchers, pipits and many more. Bird watching does make a great companion to the cool and cosy environment prevalent, thus making this a very cool option to do this month.
5) Shantiniketan, West Bengal
A small and pleasant village in Kolkata becomes even more pleasant to visit during this month. It has the famous tourist spot, Tagore Ashram, the Nobel Laureate's vision and life events, a museum and gallery. To restore peace in your distorted life this is the suggested calm and peace inculcating place to visit. During the return to your homes you will never regret the visit but enhance your visit to greater frequency.
4) Bodh Gaya, Bihar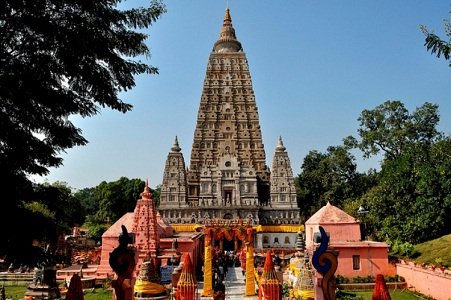 To make your month of November sacred and meaningful try to visit one of India's most sacred Buddhist pilgrimage centres. This benchmarks the descendants of the Mahabodhi Tree where Lord Buddha achieved enlightenment. Near this tree is located the sacred Mahabodhi temple. The month of November is the time when the town pays hostage to the monks and this is the right time to visit this place to join them with the hostage and celebrate a festive commemoration.
3) Tarkali, Maharashtra
 This is one of the most beautiful beaches in the country and the beauty is still enhanced during the month of November where you can spot Dolphins during this season. With outstretched white sand and elegant waves this is the perfect destination for a beach holiday. Scuba diving makes this place more interesting and much a tourist attraction. To enjoy a beach vacation book your tickets straight away to Tarkali this November.
2) Jaisalmer, Rajasthan
To visit a desert a good time is winter and to visit this desert a good time is November. During this month it opens up the unknown festive and celebration during summer. This is considered to be the best time to take a close look at the sand dunes, forts, palaces and havelis. Instead of feeling the not sand you can feel the cool and cosy sand to walk upon during this month. Haven't visited a desert yet pack your bags to Jaisalmer this November.
1) Varanasi, Uttar Pradesh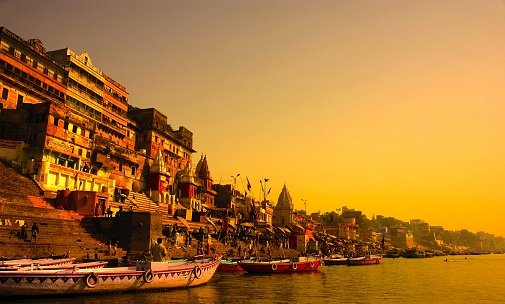 Having in its hands the elegant and sacred Ganges River this place is must visit in the last week of November. During this period of time don't miss out the great celebration devoted to Indian music and dance forms that takes place every year near the glorious Ganges River. On the same occasion we have the commencement of the Dev Deepawali that marks the grand and big aarti and the pretty river filled with much more beautiful diyas lit everywhere near the river and send to float in it which makes the river even prettier than before. To not to miss out these beautiful occasions visit Varanasi the sacred place this year.
Save