Yukta Mookhey is a model turned actress in the Indian film industry. She has been the winner of Miss World beauty pageant for the country in year 1999, after which she stepped into Bollywood as an actress. However, she did not stay here for long and faded out after a few films only.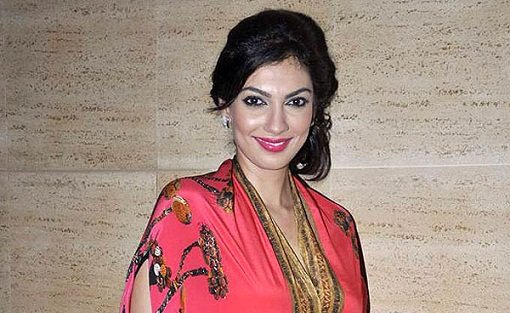 Net Worth: $ 10 million
Income Sources: Yukta Mookhey has had a successful modeling career and also won a huge amount when she was crowned Ms World. She has also made money from her acting career in Bollywood.
Born: 7th October, 1979 (35 years old)
Height: 5'11″Feet
Marital Status: Was married to Prince Tuli, a New York based businessman, from 2008 to 2014. The couple, who has a son, is divorced now.
Personal Background
Yukta Mookhey was born in Mumbai but her family settled in the Middle East and lived there till Yukta was seven years old. They returned back home to Mumbai in 1986, where her father worked as a director in a clothing company and her mother ran a grooming firm. Yukta did her early schooling in the Middle East and later in Mumbai, following which she studied Zoology in college. She also completed a diploma in Computer Sciences. Besides being a good student, she was interested in arts too, which made her take up Hindustani classical music studies for a three year period. She earned huge accolades for the country by winning the 49th Miss World Contest 1999, which was held in London. Yukta was just 22 years of age at that time. she was succeded by Priyanka Chopra, who carried home the crown the next year. Yukta left films after she got married in 2008 but came to limelight in 2013 when she filed a case of domestic violence against her husband in 2013. They got divorced in 2014, after which Yukta joined the political party BJP. Today, she is engaged in active politics as well as philanthropic tasks.
Career Graph
Like it has been seen with many other beauty pageant winners, Yukta Mookhey too was flooded with film offers after she won the crown of Miss World in 1999. She was chosen for an item number in 2001 in a Tamil movie called "Poovellum Un Vasam". She made her debut in Bollywood in 2002 in a movie called "Pyasa", in which she co starred with Aftab Shivdasani. Unfortunately, the film bombed at the box office and Yukta could not make it on the list of hot divas like Aishwarya Rai, Priyanka Chopra and Lara Dutta. In 2003, Yukta was forced to take a break from the industry due to an injury, but made a comeback in 2005 with a film called "Memsaheb", which again could not do any wonders. Some other films in which she appeared were "Love in Japan", "Katputtli" and "Kab Kahaba Tu I Love You". Yukta was not lucky as the other stars and could never set her feet in the Hindi film industry, though she had talent and beauty on her side.