A drama series based on the concept of youngsters' love, Yeh Un Dino Ki Baat Hai is much loved around. The show is praised for its setting and the correctness along with the performance levels.
We here today discuss more about the show down below-
Wiki
The show is produced by Shashi Sumeet Productions and takes on the storyline from the life of producers Shashi and Sumeet Mittal. The show is set in the era of 1990's and takes on the story of youngsters' love. It stars Ashi Singh and Randeep Rai in the lead roles. The show is also dubbed into Tamil version.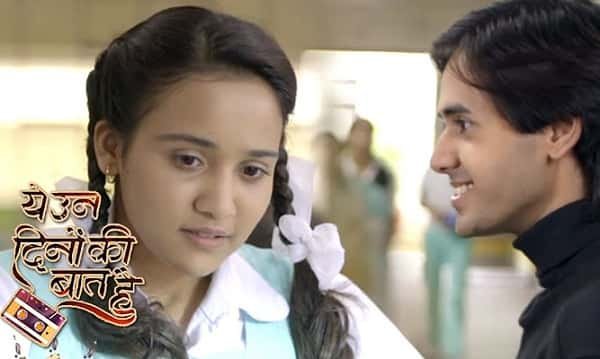 Story
The show takes part in the 1990 in the setup of Ahmedabad, Gujarat. The show features Naina Agarwal, a student aged 16 studying in Pragati Vidya Mandir. She stays with her uncle and their family. Meanwhile, Sameer is a happy-go-lucky guy and in a turn of events shifts into the school of Naina where Naina instantly falls for Sameer and tries all her might to win his attention.
A few months down the line, during a school trip, Naina confesses her love to him. At the time, Sameer isn't serious about him and as a result Naina starts hating him. Later on Sameer becomes serious for her and they start their relationship.
After plenty of twist and turns in the relationship where there comes marriage proposal for Naina and much more, the relationship between Sameer and Naina is approved.
Timing
The show is aired on Sony TV from Monday to Thursday at 10:30 pm.
Cast Real Name
Ashi Singh as Naina Agarwal
Randeep Rai as Sameer Maheshwari
Somendra Solanki/ Vivaan Singh Rajput as Arjun Agarwal
Sachin Khurana as Anand Agarwal
Abha Parmar as Beena Agarwal