Vicky Kaushal is a well-known Indian actor who started his career in 2009 and he gained a lot of fame because of his amazing work in Masaan. He is received several prestigious awards for his work and contribution in Indian cinema.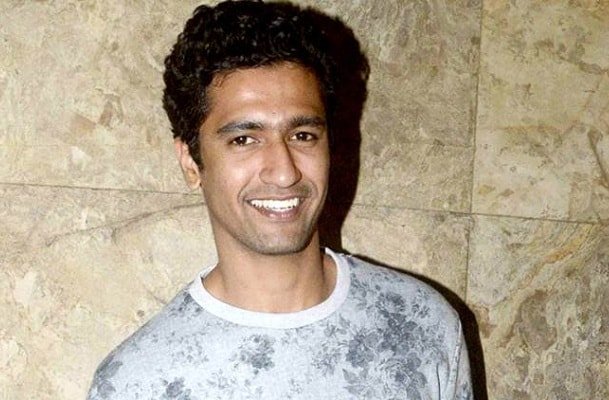 Net Worth
The net worth of Vicky Kaushal is not known.
Income Source
The major source of income for Vicky Kaushal is a fee that he receives for his work in the movies.
Real Name
The real name of this talented actor is Vicky Kaushal
Date of Birth: 16th May 1988
Age: 30 years
Height/Weight
Vicky has a tall height and he is 6 feet and 3 inches. In addition to this, he weighs about 74 Kgs.
Marital Status
Vicky Kaushal is presently unmarried.
Personal Background
As per the information available, it is known that Vicky was born in Mumbai in India and all his childhood was spent in Mumbai. He completed his schooling from Mumbai and he also received his degree in Electronics and Telecommunications from Rajiv Gandhi Institute of Technology in Mumbai. The name of his father is Sham Kaushal and his father is an action director in Bollywood. In addition to this, the name of his brother is Sunny Kaushal and Vicky's brother works as an assistant director in Bollywood. His father worked in movies like 3 Idiots and Slumdog Millionaire. Vicky received several job offers after completing his graduation but he wanted to become an actor hence he rejected all the job offers and started working in theaters. It is also known that he is presently unmarried and he is neither in any sort of relationships either. Vicky was also mentored by Namit Kapoor which helped him in polishing his acting skills.
Career
As Vicky wanted to be an actor, he started his career with theaters and the first movie that he worked in was Luv Shuv Tey Chicken Khurana and the movie was released in 2012. The next year, he worked in Geek Out which was a short movie and later in 2015 he got an offer to work in Bombay Velvet. The same year, he also worked in Masaan and that changed the world for him as he got a lot of fame because of his work in that movie. He also received several awards for his work in Masaan. Later in 2016, he worked in Zubaan and Raman Raghav 2.0. As per the information available, he is presently working in three movies and the name of those movies is Untitled Sanjay Dutt. Biopic, Raazi, and Lover per Square Foot.
All these movies are due for release in 2018 and his audience is actually waiting for these movies to be in the theater. Talking about some of the awards he won, the list includes Zee Cine Award, Screen Award, and IIFA Award. He was nominated for three more awards for the movie Masaan.
Properties and Cars
The details about Vicky's cars and properties are not listed.