The traditional dress of Andhra Pradesh for men and women is a simple yet elegant affair. It is a reflection of the diverse culture and heritage of the state. The dress is simple and yet elegant, and is suitable for both men and women. Men typically wear dhoti kurtas, while women wear sarees.
The dhoti is a long piece of cloth that is wrapped around the waist and legs, and the kurta is a long shirt that is worn over the dhoti. The saree is a long, flowing garment that is draped over the body and is usually worn with a blouse. The traditional colours of Andhra Pradesh are white and red, and these are often used in the traditional dress.
Andhra Pradesh Traditional Dress For Men
In general, you will notice that most of the men in Andhra Pradesh wear Dhoti & Kurta. This is certainly quite prevalent. You can check out the other form of dresses for Men in Andhra Pradesh.
1. Dhoti
Dhoti is a large piece of cloth that you can wrap around the waist. The open end is tucked between the legs. Men wear Dhoti of varying lengths, and it is up to their preferences. Some prefer wearing it till knee length while others may prefer ankle length dhotis.
2. Kurta
Most of the time, men will complement the Dhoti with a Kurta. A Kurta is worn on the top like a T-Shirt, and it is usually made of cotton. There is a varying lengths in the sleeves of Kurta. You will find people wearing full-sleeves, half-sleeves and even three-fourth sleeves.
3. Shirt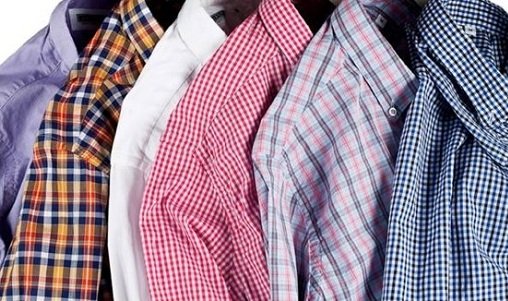 These days, a lot of men have started wearing shirts as well. They can wear it with Dhoti, or they may even wear it with trousers. So, Kurta can be replaced with a Shirt or a T-Shirt, and it looks elegant with a Dhoti.
4. Lungi
Lungi is like Dhoti, but it is an informal dress. Most of the men wear Lungi as nightwear. It is also wrapped around the waist. Some men may prefer pyjamas over Lungi, but the fact is that the Lungi is the traditional dress of Andhra Pradesh.
Andhra Pradesh Traditional Dress  For Women
Until the 14th century, women in Andhra Pradesh mostly wore Dhotis. This eventually changed with time, and there is now a lot more variety in the traditional dresses of Andhra Pradesh Women. Check them out below.
1. Saree
Saree has always been a traditional dress for women in Andhra Pradesh. It is 5.5 meters in length, and it is draped around the lower body. The excess fabric is taken over the upper body as a cover. Women wear a blouse on the upper body, and Saree is used to covering that up. Andhra Pradesh has a large variety of Sarees available, and they look very elegant. Silk Sarees and Woven Sarees with dye in a zig-zag manner are the traditional ones here. Gadwal sarees are a popular choice as well.
2. LangaVoni
Young girls find it challenging to wear sarees, which is why you will find them wearing LangaVoni. LangaVoni is a two-piece saree which is easy to wear. It contains a blouse, a skirt and a dupatta. Some girls may wear LangaVoni without a dupatta, and it is a dress for young girls.
3. Petticoat
A petticoat is nothing but the underskirt, and it is usually worn with Saree. You don't need a petticoat with a LangaVoni.
4. Lambadies
The next available option is Lambadies. They are also known as Banjaras, and they are worn mainly by the tribal group in Andhra Pradesh. This dress has a long dress along with a  dupatta and a blouse. Lambadies are very colourful, and they may also have mirror work. You will notice that the borders of Lambadies are thick, and the dress has stonework or beads embedded in it. The dress is worn with Jewellery like anklets, bangles and other things.
5. Kalamkari Fabric
In Andhra Pradesh, Kalamkari Fabric holds a special place. It is painted cloth with a mythological figure and stories. Natural dye is used on this fabric. You will also notice that people use Kalamkari Fabric in making salwar kameez, sarees and other fabrics. You will also see bidri artwork in Kalamkari Fabric.
For Traditional Ceremonies
Usually, in special ceremonies, women would wear a silk saree. In addition, you will find sarees with gold plating. In case of a marriage, the bridegroom is expected to wear Kurta and a dhoti with a piece of cloth draping around the shoulder. In the case of the bride, she is expected to wear red clothes or a lehenga along with other Jewellery.  The dress resembles LangaVoni but a much heavier version.
Conclusion
You would have noticed that the dressing style of Andhra Pradesh is quite simply. They have a mix of vibrant colours in their dress, and if you are visiting Andhra Pradesh, then do carry their traditional dress for unique styling.