Tota Roy Chowdury Wiki, Age, Height, Biography, Wife, Net Worth
Tota Roy Chowdury is a famous Indian actor but he is more popular for martial arts. At present, he is living in Kolkata and he is widely loved by his Indian audience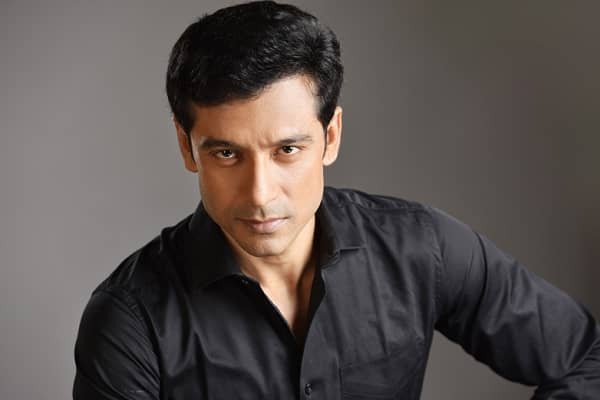 Net Worth
The net worth of Tota Roy Chowdury is not known.
Income Source
The major source of income for Tota Roy Chowdury is the movies that he works in. A nominal income also comes from the martial art classes that he takes. 
Real Name
The real name of this handsome actor is Pushparag Roy Chowdury 
Date of Birth: 9th July 1976
Age: 41 years
Height/Weight:
Tota Roy Chowdury has an average height of 5 feet and 10 inches. In addition to this, he weighs about 78 Kgs. 
Marital Status
Tota Roy Chowdury is presently married to Sharmili Roy Chowdhury.
Personal Background
As per the information available, Tota was born in Kolkata in 1976. Most of his life has been spent in Kolkata and he still lives in Kolkata. It is known that he completed his schooling from Goethals Memorial School in Kurseong and he later went to St Xavier's College in Kolkata to complete his graduation. He had been interested in Martial Arts since a young age and because of that, he took Martial Art classes as well. He also played football, basketball, and athletics for his school. He once revealed that he also won the School's Best Athlete Shield as well. Apart from this, it is known that Tota is married to Sharmili Roy Chowdhury and the couple tied a knot in 2005.
It is also known that when he was in college, he was preparing to appear in Combined Defense Services but during the same time, he was offered a role in a movie and that changed the direction of his life.
Career
As mentioned earlier, Tota started acting when he was in the second year of his college. After working in a movie in thesecond year of college, he decided to give up his dream to join Indian army. He also appeared in some of the commercials and he soon got a role in many movies. He worked in Chokher Bali with Aishwarya Rai and his performance was widely loved by the audience. It was at that time when he started getting more roles in movies. Some of his famous Bengali Movies are Paglu 2, Villain, Biye Not Out and Ek Phaali Rodh. As per the information, he mostly worked in Bengali Movies and until now, he worked in only two Hindi movies. The first Hindi movie he worked in was Kahaani 2: Durga Rani Singh and the second Hindi movie he worked in was Indu Sarkar. It is known that he also worked in three TV shows and the name of those TV shows are Mukhosh Manush, Ekhaane Akaash Neel, and Taranath Tantrik. All the TV shows he worked in were Bengali shows
Properties and Cars
The details about Tota's cars and properties are not listed.