Top Ten Nearest Tourist Destination From Delhi
Delhi has a busy life and it takes a toll on everybody and everyone wants to take a break from his or her busy life, and it is indeed important also. Working like a robot and having a life with no relaxation, surely gets on the nerves. And its not just work, it is the traffic, the pollution, the crowded places, the noise and everything. It therefore makes on get away from the place for a little while, with their families or friends or just alone for that matter. Here is a list of best places where you can go for a day or two maybe more and have fun, forgetting the life for a while and enjoy your time when you are out. Mentioned below is a list of top ten destinations near Delhi where you can go.
10. Alwar
This is just three hours from Delhi around 155km, and you must stay there for a day or two and the best time to visit is during October to March. Alwar is famous for various things of which the most famous is Bala-Quila, Sariska Van Abhyaranya and other famous temples.
9. Ranthambore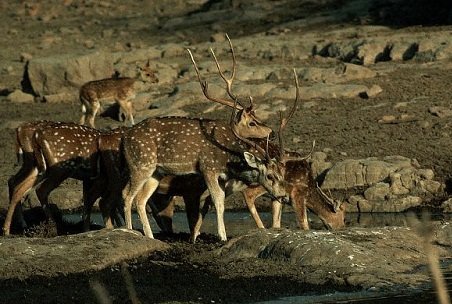 This wildlife heritage is just 370km approx seven hours from Delhi and it is a must visit place. It is recommended to visit during October to April. This Tiger Friendly wildlife is beautiful, with amazing tour guides who take you around the sanctuary. There are few resorts, where you can stay and there five the feeling of forest.                          
8. Mathura
Just three hours from Delhi approx 162km, this religious place, which is a Birth place of Lord Krishna is a must visit, if not to visit the temple, but at least to see the other side of India. It is a beautiful place and if you love the festival of colors, then visiting Mathura during Holi is the best time to visit as it is joyous, lovely, colorful and full of fun.
7.  Jaipur
Its around 270Km just five hours from Delhi, this beautiful pink city is a must visit. The beautiful buildings, the city gives you a royal and majestic feeling. It is rich in culture and is vibrant, which you might see in Delhi that easily.
6.  Bharatpur
It is a National Park in Rajasthan and is also known as The Bird Haven, is famous for its beautiful birds. It was established on tenth March 1982, and is also a World Heritage site. The place is just 4 hours from Delhi 203Km and it will take you a day to visit the place go and come back. And Trust, it is going to be a wonderful experience.
5. Tirthan Valley

Eleven hours from Delhi 509Km, this is one of the most beautiful places and is covered with snow. The mountains are covered with snow, and this place is very famous amongst the foreigners and is also famous for fishing. It is one of the best place to visit during March or June; or October-November.
4.  Vrindavan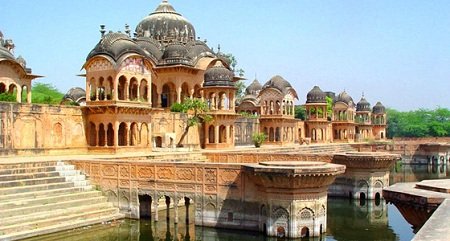 Three hours from Delhi 165Km, this is a religious place, which is a must visit to see the beauty and the spirituality of people. The ideal duration is 1-2 days and you can visit this place with your family, or friends and even alone. There are various places to eat where you get just amazing food.
3.  Agra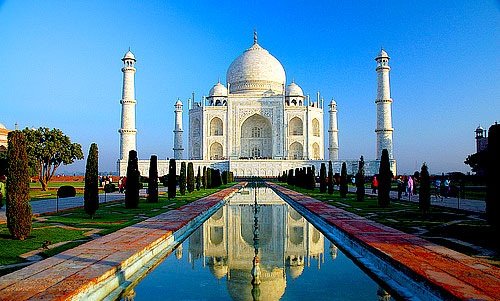 This place is just three and half hours from Delhi 211Km, and you must stay there for 1-2 days. It is nice romantic Place, and the highlight is obviously the TajMahal. Apart from that the food in Agra is worth eating and the architecture is also beautiful.
2. Rishikesh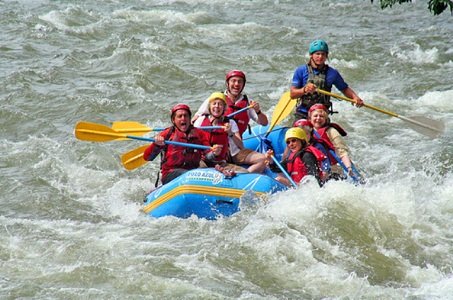 It is just six hours from Delhi 232Km and if you visit this place, then you must stay for at least 2-3 days. It is famous for its rivers, lakes, hills and ofcourse the temples. They have various sport activities as well, of which the most famous one is River Rafting.
1. Mcleodganj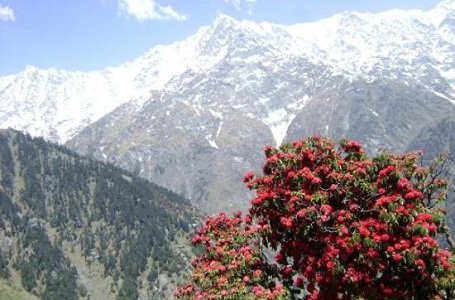 It takes around ten hours to travel from Delhi 495Km, and it is advised to travel by road, then you will see the actual beauty of the place and the roads. You must stay there for a minimum of three days, and it is a perfect getaway with family and friends.