Top Ten Best Movies of Shahrukh Khan of All Time
Shahrukh Khan, the King Khan of the Bollywood its atop as one of the finest actors Bollywood has ever dished out. His repertoire boasts of premium performances that have allowed him to take the tutelage of the best actor of this generation.
He has had multiple accolades awarded to him over the years, namely 14 Filmfare awards. He is also the recipient of Padma Shri award from Government of India in 2005 along with highest possible civilian honor by Government of France, Legion d'honneur in 2014.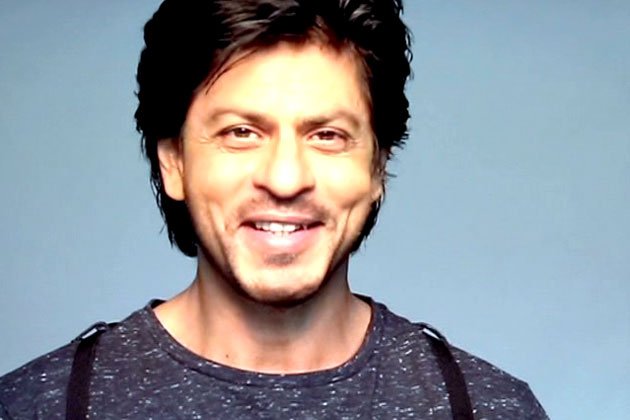 Here we take into his best performances and movies till date and list out the ten best among then. Let's see what the numbers rack too!
10) Kal Ho Na Ho (2008)
An Indian romance drama film Kal Ho Na Ho was an all-time blockbuster of the lot.
It featured a heart-provoking story of a three characters played by Shahrukh Khan, Preity Zinta and Saif Ali Khan.
It created quite a buzz among people at the time.
9) Kuch Kuch Hota Hai (1998)
A movie depicting love triangle between the character Shahrukh Khan, Kajol, and Rani, this one has its charm still to this date.
Anyone synonymous with the name Rahul played by Shahrukh in this movie. He built himself quite a name in the industry with this movie.
8) Baazigar (1993)
A crime thriller movie that laid the benchmark for Shahrukh to pounce upon as the best actors of the industry, this movie had its fair share of success.
It featured Shahrukh, Kajol and Shilpa Shetty in leads with Anu Malik in the music.
The movie portrayed Shahrukh in the anti-hero realm which earned him immense accolades for his acting.
7) Kabhi Khushi Kabhi Gham (2002)
A grandeur movie featuring the wide cast of Amitabh Bachchan playing the role of father of Shahrukh Khan, this was an all-time blockbuster of the lot.
It recreated the much-loved screen-sharing between Shahrukh and Kajol once again.
A nostalgic among the Bollywood enthusiasts, this movie has its all for one those seeking.
6) Veer Zaara (2004)
Veer Zaara, an Indian romantic drama film featuring Shahrukh and Preity Zinta is a movie worth a watch.
It has all the blends of agreat movie set on the backdrop of conflict between India and Pakistan.
The movie made its way into the top grosser of the year.
5) Darr (1993)
Darr is a romantic psychological thriller movie featuring Shahrukh, Sunny Deol, and Juhi Chawla.
One of the finest performances of Shahrukh Khan can be seen in this movie.
This movie started the journey for Shahrukh as to be sworn as someone with incredible acting talents.
4) Chak De India (2007)
Hardly anyone would be out there could be immune from this movie.
This movie created a trail of buzz for the movie fraternity and viewers.
It featured a sports-based storyline with the byline for success.
It has been known for its inspiring speech at the end from Shahrukh Khan.
3) Swades (2005)
A thoroughly heart-provoking movie that leaned on the different shades of Shahrukh Khan throughout the movie.
A movie based on the realms of national aptitude, this one earned immense acclaim throughout the globe and has remained popular among many facets.
2) Devdas (2003)
A movie that catapulted Shahrukh Khan as the finest performers in Bollywood industry, this one leaned on his acting skills.
It was a Sanjay Leela Bhansali movie and featured grandeur settings on the adaptation of the Bengali novel Devdas by Sharat Chandra Chattopadhyay.
Anyone in doubt should watch this one let themselves be aware of the acting skills of his maverick personality.
1) Dilwale Dulhania Le Jayenge (1995)
The movie that had the longest running schedule in cinemas in the entire history of Bollywood, this one is the finest racked performance of his till date.
It started the journey of Shahrukh and Kajol as the most loved screen couple in the Bollywood.
It is a romance film based on two young non-residents of India and depicts a clear journey into their ascendancy.
Read Also: 10 Inter Religion Marriages Of Bollywood
Shahrukh Khan has had multiple movies that can be chartered as the best 10 of his all time. However, trimming the list was quite a task in itself. Honorable mentions do need to go to My Name is Khan, Karan Arjun and more. Cheers to the fine career of this man.