Top Ten Best Movies of Rishi Kapoor of All Time
Rishi Kapoor, an actor who wowed the crowd and masses alike with his romantic and comedy roles over the years is true, is someone of a great ilk to has graced the platforms of Bollywood.
His ageless transformation from a sidekick charming youth to a fine leading romantic chartbuster and to the modern day sleek comedy arbitrator is a journey that worth a watch.
Here's a lookback at the 10 best movies of this fine hero. Go on, sit back and enjoy the timeless perennials from this persona.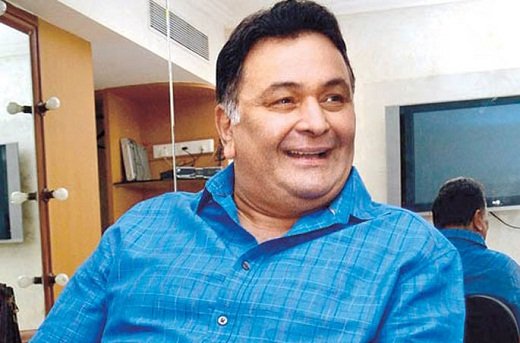 10) Yeh Vaada Raha (1982)
A movie that's loosely a remake of I promise, this one featured music from Rd Burman, that were chartbusters at the time.
The movie featured Rishi Kapoor, Tina Munim, Poonam Dhillon and more.
Rishi Kapoor garnered immense praise for his character in the movie.
9) Nagina (1986)
A movie based on the storyline of the shape-shifting venomous snake and the romantic synopsis based on the characters played by Rishi Kapoor and Sri Devi, this movie was a blockbuster at the time.
It featured great performances from both the leads and were immensely loved by the crowd.
8) Kabhi Kabhi (1978)
One of the most endearing movies of all time, this one has left marks on many viewers' hearts.
This one was one of the first multi-starrers for Rishi Kapoor.
Although featuring a wide cast, you cannot help from not liking Rishi's character.
7) Naseeb (1981)
Naseeb was another of the multi-starrers movie in the career of Rishi Kapoor.
It featured the golden combination of Rishi Kapoor and Amitabh Bachchan on a plot of destiny and fate.
This movie has been loved for many things, music being one of them.
6) Hum Kisi Se Kum Naheen (1977)
This movie revolved around the story plot of a businessman, an underachiever, an heiress and a mobster.
Rishi Kapoor was the definitive star of the movie for his portrayal of his character.
The movie featured great background score from RD Burman with singers of the ilk, Kishore Kumar, Mohd Rafi, Asha Bhosle.
 5) Amar Akbar Anthony (1977)
Another one from the year 1977, this had the storyline of three brothers separated at the child age and united later on in the adult age.
It ranks as one of the best movies of all time in Indian film industry.
The wide cast of Amitabh Bachchan, Rishi Kapoor and Vinod Khanna where all the actors earned immense praise for their skills.
4) Laila Majnu (1976)
If anyone had a doubt on the Rishi Kapoor caliber, then they need to watch this movie asap.
It is one of the best-dated performance of Rishi Kapoor and features him in the role of legendary lover.
The pain, adversary and the depths of despair showcased the breathtaking ability of Rishi Kapoor.
3) Karz (1980)
The ultimate professional performance of his career, this movie is a cult classic and a must watch for any movie followers.
This movie made Rishi Kapoor, the real limelight of Bollywood.
His personality depicting such charm and audacity was such pleasing to the eye.
Spare a thought for people who went on to remake this one and bombed at the box office. Nothing quite original, Aye?
2) Bobby (1973)
This movie featured the author backed role of heroine in the leads although Rishi Kapoor in his portrayal of a rich, introvert and neglected child of irresponsible rich parents can give a run for the money to Dimple Kapadia.
This movie brought out the confident feel acting from Rishi Kapoor in his role.
1) Khel Khel Mein (1975)
This was a college movie that made its mark even before the genre was started in the Bollywood.
It has all the synopsis needed in a youth-centric movie i.e., love, fun, great music, good story, and a lovely couple.
This movie featured Rishi Kapoor, Neetu Singh, Rakesh Roshan and Rd Burman in the music. A true classic movie that one needs to watch.
That's the end of our list of top 10 best movies of Rishi Kapoor of all time. There are a lot of other movies of him that deserves an honorable mention apart from the above-mentioned ones like Bol Radha Bol, Aap Ke Deewane, Saagar, Chandni to name a few.