Top Ten Best Movies of Manoj Bajpayee of All Time
Manoj Bajpayee, a man who pullsoff the characters with such audacity and ease on the screen that hardly any actor can match up to. This fine versatile actor has racked up multiple visual treats for the viewers and alike.
What started as a minor one-minute role in Drohkhal (1994) and a dacoit in Bandit Queen (1994) later on turned out to be a streamlined successful career. In fact, he has been able to do a few gigs in Tamil and Telugu movies too.
Here we present you the top 10 best movies of theman who is the recipient of two National Film Award for Best Actor and two FilmFare awards for Best Actor.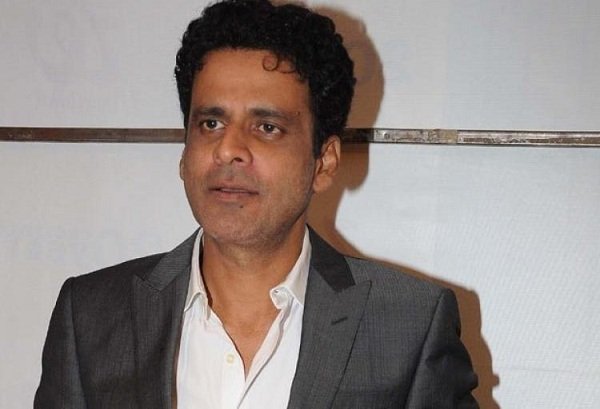 Let's get the ball rolling!
10) Special 26 (2013)
Manoj Bajpayee portrayed the role of CBI officer in this movie which was based on the 1987 Opera House heist.
This movie is a truly must watch for anyone out there filled with suspense throughout.
It garnered critical acclaim among the fans.
9) 1971 (2007)
This movie truly deserves more recognition than it did in its theater The inadequate promotions led to the downfall of the movie on the box office charts.
However, it still has found aplace among the true movie seekers.
This movie is an account of six Indian army personals taken prisoners by the Pakistani Military during the Indo-Pakistani War in 1971.
8) Rajneeti (2010)
Prakash Jha's modern contemporary take on the epic Mahabharata had a wide assembled cast.
However, Manoj Bajpayee stood out head and shoulders above others with his acting and portrayal of the character.
7) Pinjar (2003)
This movie is a period drama film based on the subplot of Hindu-Muslim problems during the partition of India.
It earned Manoj Bajpayee Special Jury National Award.
The movie is still thedate of the finest of his career.
6) Kaun (1999)
Manoj Bajpayee's portrayal of annoying talkative stranger earned him rave reviews.
This movie was released a few months after his successful film Satya and helped him earn a foothold in the Bollywood.
5) Aligarh (2016)
Aligarh, the movie released just a few months back earned standing ovation on its premiere at 20thBhusan International Film Festival.
The movie showcases the story of Dr. Shrinivas Ramchandra Siras, a professor at Aligarh Muslim University.
Manoj Bajpayee earned Dadasaheb Phalke Award for his portrayal of the character.
4) Zubeidaa (2001)
Zubeidaa saw Manoj Bajpayee share the screen with two beautiful ladies, Rekha, and Karishma Kapoor.
He portrayed the role of theprince with his two wives. His royalty shone all throughout the movie.
Inspired by the true reckonings of ill-fated actress Zubeidaa Begum, this movie is a must watch for everyone.
3) Shool (1999)
This crime drama film based on the politician-criminal nexus in the state of Bihar portrays Manoj Bajpayee as a headstrong cop.
This movie had its brilliant moments all along and opened the door in the Bollywood for Manoj Bajpayee to be the leading actor in a movie.
2) Gangs of Wasseypur (2012)
This movie is among the cult movies of all time in Bollywood.
It revolves around the storyline of coal mafia in the lands of Dhanbad, Jharkhand.
The acting skills of Manoj Bajpayee in showcasing Sardar Khan was the best part about this movie.
He added a human touch to realism to his portrayal of agangster in the movie.
This one is a visual treat to watch if you are into the contemporary world of cinema.
1) Satya (1999)
The top of the pile belongs to Satya, the movie that kick-started Manoj Bajpayee's career in the Bollywood.
His portrayal of Bhiku Matre earned him immense praise and acclaim.
He earned National Award for Best Supporting Actor along with Filmfare Critics Award for Best Actor from this movie.
That's all folks from us on the titular career of this versatile method actor who has been churning out such worthy performances all throughout his career and shall continue to do so. A truly deserved persona of accolades he has garnered; he sits atop as one of the finest actors of his time. With that, we'd be signing off. See you in the next one.