10 Hottest Female Athletes – Beautiful Sports Womens In World
There are several sportswomen out there who have the perfect bodies that makes them stand out from the rest. We all know that sportsmen and women have great bodies due to their regular exercises and their nature of profession which involves gym time and working on body weight, watching on their diet. This is what,  at the end of the day, makes them to have the best bodies that we admire.
These are the top 10 hottest female athletes in the world
10. Caroline Wozniacki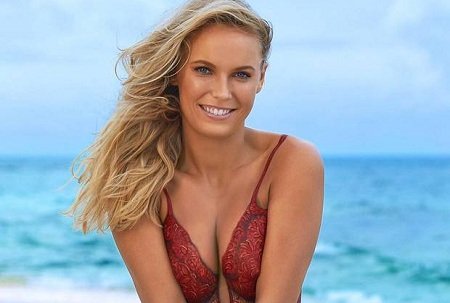 She is a Danish national who is a professional tennis player. She was born on July 11, 1990 in Poland and is the former world number one on the WTA Tour and held this position for 67 weeks.
9. Michelle Wie
She was born in Honolulu, Hawaii. Her parents were immigrants from South Korea who came to the USA in the 1980s. She  is an American golfer who plays LPGA tour. She started playing at a tender age and at age 10, she was the youngest to qualify for the USGA amateur championship.
8. Anna Rawson
She is an Australian professional golfer who was born on August 5,1981. At the age of 16 she started modelling and became an Australian finalist. She started her golf career in 1999 and immediately qualified for the Australian Amateur championship. She plays for the Ladies European Tour and LPGA tour.
7. Alicia Sacramone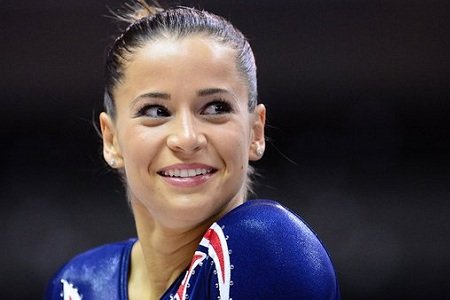 She was born on December 3, 1987 in Boston Massachussets. She is a retired American artistic gymnast. At the age of 5, she was already training for gymnast and at age 8, was already competing in the elite ranks. During her time, she won nine gold.
6. Alana Blanchard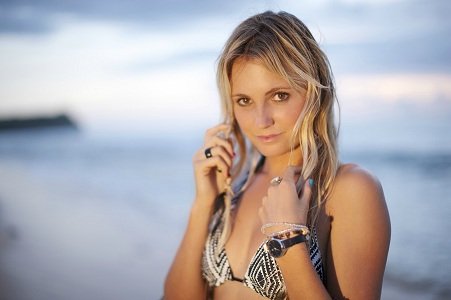 She was born on March 5, 1990 in Hawaii, USA. She is an American bikini model and professional who currently  runs her own show Surfer Girl by Network.
5. Brittney Palmer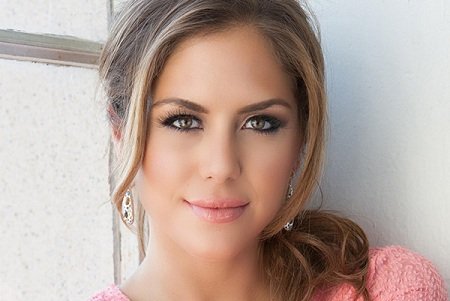 She was born on June 24, 1987 in San Diego California. She is the top ring girl in the UFC history and the most sexy of them all.
4. Alex Morgan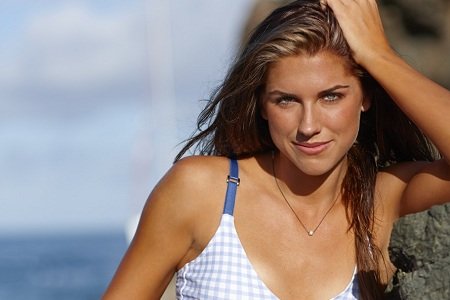 She is an American soccer player and Olympic gold medalist. This hot athlete was born in Diamond bar, California on July 2, 1989. She plays as a striker in the National Women SoccerLeague Club Portland Thorns FC and also the US Women National Team. She was named number one in 2011 in the WPS Draft by the Western New York Flash. This is where she made her professional debut. In 2012, she was named US Soccer female Athlete of the Year and FIFA World Player of The Year finalist.
3. Ana Ivanovic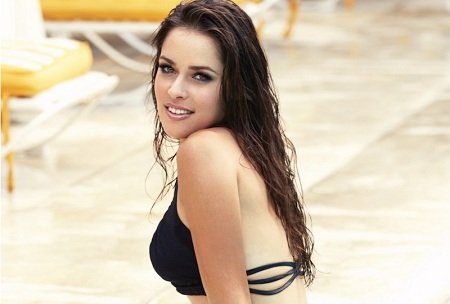 She is a Serbian Tennis player who has played professionally since 2003. So far, she has won 12 WTA Tour single titles which include one Grand Slam Singles. She won a tennis award in 2011 which made her even more famous in the world map. She is among the top World Tennis Association players.
2. Becky Hammon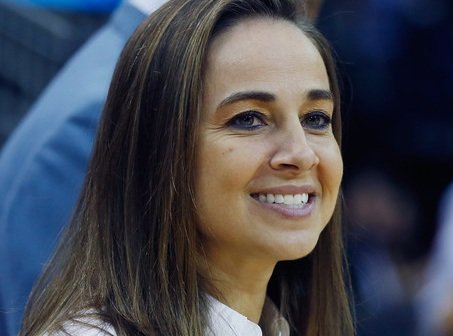 She is a professional basket baller. She is a beauty is an American born who changed her citizenship in 2008 to become a Russian. This resulted her in participating in the 2008 and 2012 Olympic games as a Russian and won for Russia medals.
1. Anastasia Luppova

This is a beauty who was born on June 26, 2009. She is a Russian billiards player who has won the European championship twice in Russian pyramids during the championship of Moscow and the dynamic pyramid and Master of Sports. She has also won the 2009 Miss Billiards competition. She is currently a coach for Billiards.
From AnnastaciaLuppova, Becky Hammon, Anna Ivanovic, Alex Morgan, Alana Branchard, Britney Palmer, Alicia and Caroline Wozniacki, you will agree with me that, they are indeed the hottest in the world of female sports. They are on top of their game and at the same time, are taking care of their physical appearance, thus making them just stand out from the crowd of several female athletes all over the world. They deserve to be appreciated. Share this with your friends and family so that they could have the know how that, some female athletes can also model due to their stunning beauty.
Save
Save