Top Ten Chinese Companies in India
China is one of the most powerful country of the world. It is the largest Communist nation existing in the world and ranks at number 1 position in terms of the population. Apart from that it is also one of the most influential economies in the world. The fast-developing market of India has worked as a magnet for Chinese companies. Also, India provides a better choice for business with huge market place and bigger growth with every passing year. Taking note of these conditions, several Companies from all over the world are trying to penetrate the Indian markets with their innovative products and services. China is no exception. It is evident from the fact that Lenovo has magnificently created its base after taking over IBM personal computers, and other newer brands are gradually moving forward in India.
In earlier days, Europe and US was the preferred location to set up businesses but now because of their cost and huge expenditure, many foreign companies are moving towards India. India is now emerging as a power in its own self and shunning the image of being a land of snake charmers. India is now one of the preferred places to work on the map of this world and may be because of hospitable conditions, inexpensive labor and affordable space to set up offices. There are several other factors which contribute to the country becoming a major attraction for foreign industries and countries.
Chinese Brands like Haier, ZTE, Huawei, and Lenovo are among the top rated brands which have climbed the success in Indian market and these Chinese Companies existing in India have also in turn benefitted the Indian Market with their high quality products at lower prices.
 Some of the well-known Chinese Companies in India are:
10. Huawei
Huawei Technologies came into existence in the year 1988. The company is known for being a highly technological organization that is majorly into the works like research and development, manufacturing and marketing equipment for communication, and also offer network resolutions to data and optical communications and mobile and fixed communications. Huawei Telecommunications India also work on the same lines as Huawei Technologies. India is a hub of software development for this company and the main clients of this company in India are China Netcom, Hutchison Telecom, China Unicom and Rostelecom. Huawei provides great range of value added services as well as great network solutions. Also they have launched smartphones recently of a varied range under Ascend and Mate series. It is known that the company amalgamated with Google to produce Nexus 6P which was praised by one and all.
9. Oppo
At number 9 we have another Chinese organization that deals in Consumer Electronics named as Oppo Electronics Corporation. Oppo is majorly known for its smartphone and its target audience is mainly the youth. It got launched in China in 2004 and is known as the manufacturer of Blu-Ray players, Smart phones, headphones and amplifiers. One of its product that created ripples in the market is the Selfie Expert F Series phone and it has an extremely good camera quality.
8. Jiangsu Overseas Group Companies
Jiangsu Overseas Group Companies or JOC was formed in the year 1995. This company is rated among the best and known as providing management services for state-owned assets and investments. It is also known as Top Provincial Groups. They have an office in Delhi which connects JOC Group with the Indian clients. Things that are exported to India from China by this company are various kinds of minerals and metals, Raw materials, a gro chemicals, pharmaceuticals, power generation plants, medical equipment, plants with their engineering patterns and many others.
7. Vivo
Vivo is another Chinese brand which has made its mark in India in a short time. This Chinese Mobile phone brand is creating a rage in the market. They are relying on an offline model of marketing rather than online sales. It is known that they have partnered with approximately 10000 stores in India. Slimmest phones X5 Max is a Vivo Production. The company is also supporting and funding the Indian Premier League and also launched two new smart phones to mark the celebration.
6. Gionee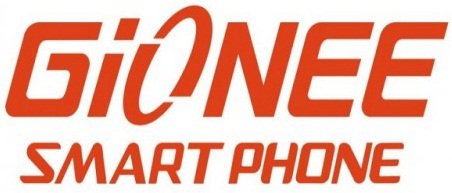 At number 6 we have Gionee which has earned a great name in India by developing very sleek flashy mobiles. At one point in time, Gionee Elife S5 was the sleekest smartphone available in the market. The company has seen huge success in India and china alike. The range of Gionee smartphones start from ₹1000 to ₹35000
5. ZTE
ZTE at number 5 is a well-known name in the telecommunication domain. The company is known to be a manufacturer of main telecommunication equipment. Also known as Zhongxing Telecommunication Equipment, it is not a very common name in India still there are lot phones introduced by ZTE including the blade series. Material provided by ZTE include materials for fixed, Mobile, data, and any other kinds of network. They also manufacture tablets.
4. Xiaomi
Xiaomi at number 4 rules the Indian market in terms of popularity. The products ranging from Mi series to Note series, power banks to headphones are extremely high in demand in India. But the biggest challenge that customers face is the flash sales strategy which get over in a couple of minutes and if the customer don't log in at a particular time they might not be able to buy the phones.
3. Lenovo
Lenovo is a big brand in the India. This Chinese company has assimilated the Indian market with its high-end products like Laptops, PCs, Notebooks, Think Pads and other computer related accessories. Lenovo has created a space for itself in the laptop domain after succeeding IBM and now is in league with HP, Apple, HCL and Acer. The company started selling Android phones in the year 2012. Lenovo's Vibe series and K3 Note series gained popularity in India.
2. TCL
With its headquarters in Shenzhen, TCL-Thomson Electronic is now a well-known name in Indian Market. TCL-Thomson Electronics Corporation was formed in China in 2003. The company targets leading the Television industry of India with its products like Pure Flat CRT TV, PDP TV and appliances like Air Conditioners, Home Theatre, Refrigerators and Telephones.
1. Haier Appliances India Ltd

At number one, we have Haier Appliances India Ltd which is a subsidiary of the Haire Group. It hit the Indian Market in the year 2004. It is known as the second largest home appliances brand manufacturer of the world. With a wide range of home appliance like television, refrigerator, air conditioners, Smart phones, washing machines and many others. They manufacture few of the low-end smartphones but the standout features in them are missing greatly. The most appreciated product till date has been their air conditioner and washing machine.
Conclusion
Since its very inception, the political system has had an enormous influence in controlling Chinese policies. The income of China depends greatly on the trade and exports and imports. Speaking of India and China, there has been a tremendous growth in business partnership and trade between two superpowers of the world.  China is now adopting more and more capitalistic strategies for the economic growth and overall development of the country. China as a country, as a lot going for it.