There are many things among us which have a tradition and history attached to them. Many of these things are being followed by a practice even today by much more as a habit that just as a tradition or history. Over a period of time, beyond tradition and habit, these things become more of an identity of individuals who belong to a certain community or region. One such thing that undergoes this evolution is Pan Masala and Gutkha. These things have become a shady identity to represent certain communities and set of people who belong to specific regions.
Gutka is made by crushing areca nut, paraffin wax, tobacco, slaked lime, and catechu. In addition to this, some of the flavors are added to the mixture as well. There are different ways to consume thins Gutka but what doesn't changes is the fact that the Gutkha can cause oral cancer. Everyone knows that they are a major threat to them and the people still consume it. A lot of people consume Gutka and they split the Gutka on walls which leaves red stains and it looks really dirty.It is not just dirty to chew tobacco but the tobacco is also very injurious to health and why would you want to have something that is going to harm your health? The magnitude of harm can be estimated by the fact that cancer can drain you of all your health and wealth. In addition to this, it can also destroy families and cause death. As per one of the research, chewing tobacco is the worst way to consume tobacco and it harms the most to the human body. It is similar to consuming poison which is leading to slow death.
The government has tried controlling the habit by imposing high taxes on tobacco product and it did have some impact but the people are still adamant about their habit. There are many Pan Masala and Gutkha manufacturers in India and all of them are a threat to the young Indian generation as well as the Swach Bharat mission. You may notice many celebrities endorsing such brands on TV but the fact is that all these famous personalities are aware of the harmful effects of chewing tobacco. These personalities are aware of the fact that the tobacco products are a threat to the young generation of India and none of these famous personalities chew such a thing which would harm them and end their career.
List of Most Selling Pan Masala Brands In India
10. Pinki Pan Masala
Pinki Pan Masala is one of the key Pan Masala brands in India. It is considered a reliable Pan Masala brand that offers quality Pan Masala to its users. The brand ensures that people do not enter into any health complications using their brand Pan Masala. The fresh flower ingredients found in this brand Pan Masala gives it a mesmerizing fragrance that lasts long for an extended period of time.
9. Shahi Bahar
Shahi Bahar is one of the high flavored brands in India which belongs to Shourya OPC Private Limited. The saffron blended Pan Masala from this group is a unique product available in the Pan Masala market in India. The high quality Beetle nuts used in this brand of Pan Masala adds a lot of value to the fragrance of the same
8. Leoza Pan Masala
Known more as Premium Leoza Pan Masala in the marketplace, the refreshment this Pan Masala provides to the users is considered as one of the best among its competitors. Leoza is preferred by a differentset of people who feel the requirement to take a break from their tiring work schedule. Economically priced to enable everyone concerned to buy the same, Leoza is undoubtedly one of the superior qualities Pan Masala available in India
7. Bekarar
Bekarar comes out of the business house headed by Chander Mohan Saxena who has decades of rich experience in Pan Masala business. The many flavors Bekarar Pan Masala comes in make it a great choice for Pan Masala users. Bekarar comes in different flavors like Pan Chutney, Pan Masala, Pan Elaichi and plain Mouth Freshener
6. KC 1000
Karamchand Premium Pan Masala is the expanded version of KC 1000. KC 1000 is the trademark brand of Basant Kumar Makhija. KC 1000 focuses on hygienic packaging which retains the flavor of the Pan Masala
5. JMJ Group
JMJ Group which works out of Goa is an established brand in the Pan Masala business. The high quality Pan Masala produced by this brand has been famous for many decades now. JMJ Group ensures that timely deliveries are made to the various selling venues every time. This brand Pan Masala has highly flavored ingredients like Elaichi, Catechu, Lime, spices,and Saffron which make it tasty and enjoyable
4. Shikhar Pan Masala
One of the best Pan Masala brand from the house of the Shikhar Group, Shikhar Pan Masala is highly popular in the field. It is one of the largest selling brands of Pan Masala in India. Shikhar Pan Masala can be used for multiple purposes like welcoming the guests or serving the same to the guests after meals etc. This is considered as one of the Pan Masala that does not affect the health of people consuming it
3. Vimal Ultra Pan Masala
Vimal Ultra Pan Masala is based out of Delhi. The high fragranced betel species and sweetened scented Supari used in Vimal Ultra Pan Masala makes this brand Pan Masala a preferred choice of Pan Users in India. Vimal Ultra Pan Masala is appreciated for the freshness with which it is packed and the rich taste it offers to the tongue. The abundant availability of this Pan Masala at all points of time in many network shops acts as one of its main strengths
2. Dharampal Satyapal Group (Rajnigandha)
Dharampal Satyapal Group is considered as one of the largest manufacturers of Pan Masala and Gutka in India. The many names under which their products are sold are BABA, Tulsi, and Rajnigandha. Rajnigandha and BABA, in particular, have a special place in the minds of people among the many others. The words used in Rajnigandha advertisements is very attractive – Kuch Kar Aisa Duniya Banna Chahe Tere Jaisa. This brand Pan Masala has a good track record as far as the healthcare aspect of the same is concerned
1. Manikchand Group (RMD)
The product named RMD that is released by Manikchand is famous among lakhs and lakhs of people in India. Manikchand brand Pan Masala is one of the largest selling one in different parts of India. The Pan Masala is known for its hygienic packaging and high levels of flavor. Manikchand Pan Masala is a nice mixture containing sweeteners, flavors and nut mixture. It is the preferred Pan Masala which acts as a mouth freshener by many in India. The brand uses permitted colors and flavors which makes it safe for use without getting affected by toxins. The highly interactive network that has proved its presence in India is one of its biggest advantages over other groups
You might get great flavors in all these brands but the fact remains the same. The Gutka is still going to harm you irrespective of the fact that the high quality ingredients were used in it and the death from cancer would not discriminate between people who chew Gutkha. It is certainly advisable to quit the habit and resort to the healthy options which are available to you.
Hence we are totally against the celebrities endorsing such harmful things for a small amount of money. If you are unable to quit Gutka or Pan Masala even after trying then here are some tips which can help you in quitting the consumption of such dangerous chemicals.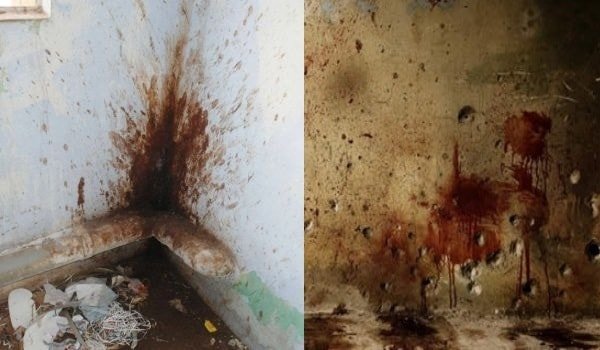 How to Quit Pan Masala and Gutka
If you are planning to quit Gutka and Pan Masala then this is certainly a good move and you have taken a right decision without any doubt. It is certainly hard to get rid of the habits which have formed over the year and hence here are some tips which could help you in Quitting Pan Masala and Gutka.
The first step to get motivated is to know that the Gutka contains a mixture of over 4000 chemicals and more than 10% of these chemicals are carcinogenic agents. This means that if you chew Gutka then you are highly likely to suffer from cancer in coming future. Do remember that cancer does not discriminate between the caste, creed, sex and other such factors.
You may not be able to quit the habit immediately and hence you can start by making a plan. You can reduce the consumption of Gutka over the period of time and you can then stop after a certain point of time. Do ensure that you stick to the plan.
If you feel that something is missing and you need to chew something to keep yourself engaged then the best thing is to chew checking gums. This will keep your mouth engaged and you would carve less for Gutka.
You can also pick up a pen and a paper and you can calculate the amount of money you spent on Gutka in a specific period. Say for example, if a pouch of Gutka costs you Rs 4 and if you consume 5 packs of Gutka in a day then the annual expenditure would be Rs 7300. Now imagine that getting rid of this single habit can save you so much of money. You can also write down many other reasons to quite Gutka and this will certainly help you in staying motivated.
It is also believed that Radish can be helpful in curbing the desire of consuming tobacco so you can certainly have some radish and that would also be beneficial for your health.
It is also believed that cumin and fennel seed water can help you a lot in quitting such habits. These two things are natural and they do not harm your body. You can simply heat the water and add a little cumin or fennel which would prove to be really helpful. In addition to this, if you are a fan of tea then you must try herbal teas which would also reduce the tobacco craving.
You can also seek external help from the people especially your friends. They can help you by supporting you and keeping you engaged so that you do not consume Gutka
These were the ways to quit Gutka and let us now have a look at the list of Top Gutka and Pan Masala Manufacturing companies in India are Threat for Young Generation and clean India: