Vegetarian food is becoming popular day by day as more and more people around the globe are realizing that it can be far tastier and healthier than non vegetarian food. India is a country with predominant vegetarian population, which is why it has a large variety in vegetarian dishes, which boast of excellent taste and health value.
Here is a list of top 10 Indian vegetarian recipes, which have become global favorites today:
10. Palak Paneer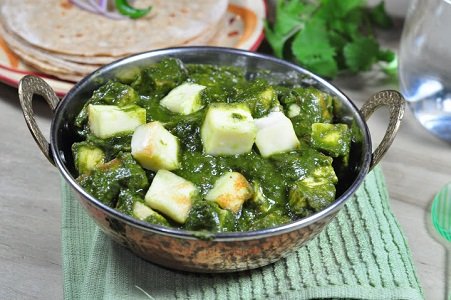 Palak paneer is one of the most popular Punjabi dishes, which has an amazing taste in addition to high nutritive value. It consists of boiled and mashed spinach leaves cooked along with chunks of cottage cheese, and simmered in masalas, onion and tomato puree. It is typically served with roti.
9. Rajma Chawal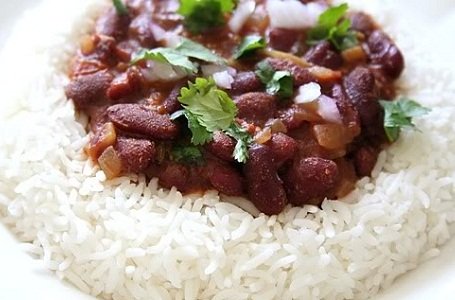 Another typical Punjabi dish which is considered as one of the most popular vegetarian dishes in India is the combo meal of rajma chawal. Kidney beans are cooked in rich gravy and aromatic spices and served steaming hot with boiled rice. This is a delightful combination, which is loved all over the country and the world too.
8. Dosa Sambar
Next on the list of top 10 best vegetarian dishes in India is the light and healthy South Indian staple dish, dosa sambar. Rice batter is fried into crisp pancakes and served along with curried lentils. Also, delicious chutneys made of coconut and garlic are served as condiments with the dish. Dosas come in a great variety such as plain dosa, masala dosa, onion dosa, paneer dosa, etc.
7. Malai Kofta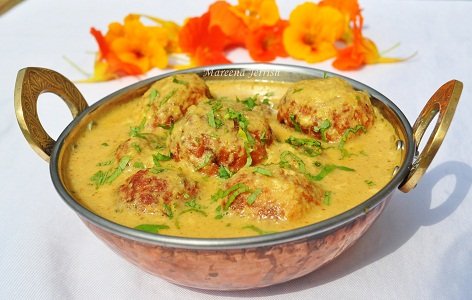 Malai kofta is a delicious Indian dish, which is relished by vegetarians. It is made by serving soft balls of cottage cheese, vegetables and potatoes, immersed in rich and creamy gravy. This is a rich Mughlai dish, which is reserved for festive occasions.
6. Maa Ki Daal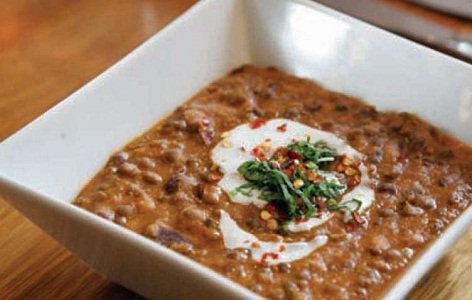 Ma ki daal or black lentils are loved all over the globe, as they are simmered over low fire for a long period of time and served with butter or ghee to give it a perfect taste and texture. It is served with tandoori or rumali roti.
5. Chole Bhature
Next among the best vegetarian dishes in India is the wholesome meal called Chole Bhature, which comprises of chickpeas cooked in rich grave, served with crispy, deep fried bread. Though this dish originates in Punjab, it has an avid fan following all over the world.
4. Baingan ka Bhartha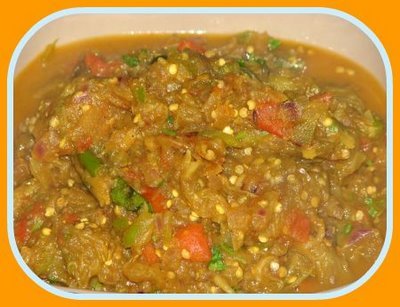 Another renowned Indian vegetarian dish is baingan ka bhartha, which is loved for its unique smoky flavor, which it gets because of the use of slow roasted eggplants over fire. The eggplant is then peeled, mashed and mixed with finely chopped onions and potatoes.
3. Kadhai Paneer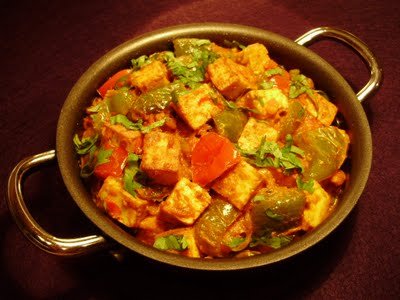 Kadhai paneer is another well liked recipe of cottage cheese, which is full of protein, and also abounds in taste. Thick and large cheese chunks are tossed in rich gravy made of onions, tomatoes, garlic, ginger and a lot of cream.
2. Vegetarian Biryani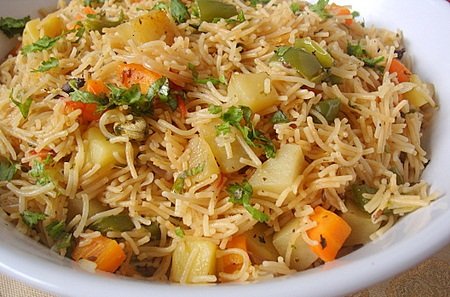 Hydearbadi biryani consists of long grained rice cooked with chunks of mutton or chicken. But the best thing is that this delightful dish can be converted into vegetarian option by adding sufficient quantity of vegetables and spices for the traditional taste.
1. Makki ki Roti and Sarson ka Saag
A vegetarian dish from India which has achieved worldwide recognition is makki ki Roti and Sarson ka Saag. The crispy bread is served with cooked mustard sabzi and dollops of homemade white butter. Its taste is absolutely heavenly and it seems to melt in the mouth.
Some other delicious India vegetarian dishes are bhindi masala, mutter paneer, dahi vada, bhindi fry and aloo parantha.