Are you also a movie buff and wants to watch all the latest movies? Since the past few years, you must have seen an increase of VFX and computer effects in the movies. This is to provide unbelievable effects in the movies so that you can get attached to it. The qualities of the stories are also increasing. If you see the background of Marvel then it took 10 years in order to create a timeline of movies. Series like Lord of the Rings and Harry Potter were adapted from the novels and later on become one of the best movies of their time.
There are various movies that are coming this year which you can watch with your family and friends. You might not know which films are going to be good as much as you expect it to be. But the social buzz of these movies around the world it trending and you should definitely watch all of them. There are various types of promotion that is being done nowadays but these top movies do not need an introduction for the hardcore movies fans.
1. Avengers End Game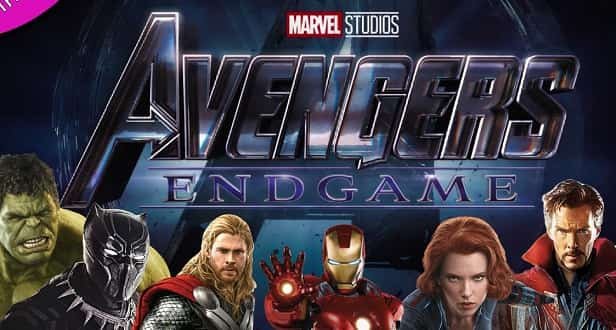 Avengers End game is the final movie of the current phase of Marvel. Which means the old generation of Marvel Heroes of Avengers will be no longer available? Since the past few years, Marvel has produced over 22 movies which all comes to this final movies. Avengers End Game is supposed to be one of the greatest movies of this decade. Even the trailer of this movie has broken several records online. The heroes of these movies have become a legend of the character they play on the screen. It is releasing on 26 April 2019 internationally.
2. Spiderman Far From Home
The Friendly neighborhood Spiderman is returning in the latest film of the Marvel Franchise. Just after Avengers End Game you can go and watch Spiderman far From Home. Many people were heartbroken when they saw Spiderman killed off in the Avengers Infinity War. This movie will also be a sequel to the Avengers End Game which will tell you about the aftermath of the war between Avengers and The Mad Titan Thanos. So make sure that you definitely do not miss this movie in order to remain up to date with Marvel universe. You can watch this movie on July 5, 2019, in the USA.
3. POKÉMON Detective Pikachu
Almost everyone on this earth has watched Pokémonat least once in their life. Who can forget the cute and amazing Pikachu from their memories? That is why you can watch the first live-action movies of Pokémon name POKÉMON Detective Pikachu. The story is about a boy whose father is missing and he met a Pikachu which can only talk to him. The voice actor for Pikachu is Ryan Reynolds who is known for his comic timing in Deadpool. So you can imagine how funny this movie will be which is releasing in May 2019.
4. John Wick: Chapter 3 – Parabellum
John Wick the retired famous assassin is returning to the theaters on16 May 2019. The story of this movie will continue from the last one where the assassin from all over the world will be trying to kill him. So this means that you can see some amazing action scenes and fights in this movie. This is one of the movies which you cannot miss. One advice if you haven't watch earlier parts then you should watch them first.
5. Aladdin
The famous blue genie of Aladdin is returning to the theaters in a live action movie on 24 May 2019. If you want to relive your childhood memories then you can definitely try this movie. This movie contains everything from magic, romance, action,and a beautiful story.
6. Men in Black: International
The Men in the Black are back with the star cast of the famous Liam Neeson,Chris Hemsworth,and Tessa Thompson. You can watch this movie on14 June 2019 in your local theaters. Everything about this movie is iconic from its stunts to the gadgets. Even the trailer of this movie was highly appreciated.
7. Dark Phoenix
The X-Men are back with the most powerful villain ever played the talented Sophie Turner. You can watch this movie on 7 June 2019, when the X-men will fight the strongest person ever. So make sure that you get all the action of the movie by watching it onthe first day.
8. Toy Story 4
Toy Story 4 is the upcoming sequel of the Toy Story franchise which was appreciated for the quality of its animation. You can watch this movie on 20 June 2019. Not much is known about the plot of the movie but instead of that it is very much anticipated movie of 2019.
9. The Lion King
For the fans of Lion King, you can rejoice as Disney is bringing its Lion back in the new live-action movie. It is going to release on 19 July 2019, so make sure that you go and watch it. You can feel the excitement of watching the baby lion to become the king of the jungle again.
10. Frozen 2
The best-animated movie is returning with a sequel and where Elsa and her sister will go on a new journey away from their kingdom. Just the name of this movie is supposed to bring smile and joy on most people's face. It is going to be released on 22 November 2019 and you can go and watch it with your family and kids.
The movie like Avengers End Game is supposed to break the 3 Billion milestones and even further if things go as expected. The year 2018 was a good year for quality movies and you will see that 2019 is going to be many levels higher than it. That is why you need to be prepared and book your tickets in advance for the first day first show in order to avoid spoilers. Most of these movies go houseful instantly so you should be ready to get tickets.
Finally, Movie lovers must look at the upcoming calendar of fantastic new Hollywood movie. Here is your list to be added to the calendar. Release Dates are subjected to change depending upon censor certification and producers. The given information provides you to look at the release date and storyline of the movie.