Ponytails make one of the top choices of hair styles in women of all ages. It gives you a neater look and helps you maintain your hair for all day long if you do not want to keep them loose. At the same time, there are plenty of ways which you can apply to look stylish with different ponytail hairstyles. Additionally, you can accessorize them to make them more elegant for special occasions. So if you have a busy day ahead and still do not want to compromise with your style, try different ponytail styles to suit the occasion as well as your hair length and texture.
Here are top 10 most popular ponytail hairstyles:
10. Beachy Ponytail
Women with limp hair can get a full volume look with this classy beachy ponytail. Simply rake up your hair with fingers and tie them with a thin elastic band at the nape. Take a section of hair and wrap it around the band so that it is no longer visible. An easy-going anytime look!
9. Twisted Ponytail
If you want an angelic look, then this sweet and simple twisted ponytail is an ideal choice for you. Twist your front hair and take them back, tying them along with the rest in a loose ponytail at the back of the head. Accessorize with a pretty bow or ribbon for a charming look.
8. Half Up Twist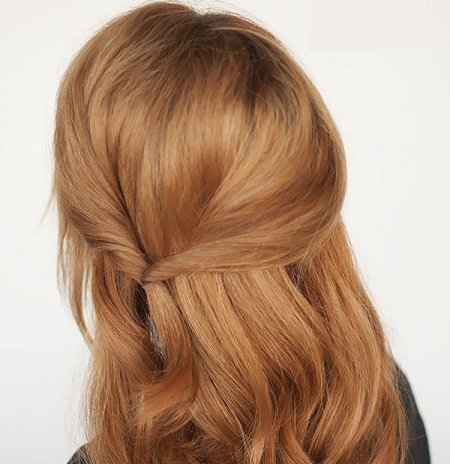 Divide the hair into halves and focus on the upper half, with a parting at the center. Twist the half strands on both sides and secure them together at the back of the head with an elastic band to make a half up twisted ponytail. A soft romantic look, this style is perfect for a prom, romantic date or wedding.
7. Triple Ponytail
Women with long and heavy hair can choose this easy to do triple ponytail style, which is best for young girls as well as women too. Tying the hair in triple ponytails help you manage the texture and gives a neater, more lasting, yet trendy look for the day.
6. Braided Ponytail
The next ponytail style which is loved by women of all ages is the gorgeous braided ponytail, which comes to your rescue if you are having a bad hair day. The style combines a fish-tail braid at the top and a pretty ponytail at the lower half of the hair. It makes your hair manageable and looks good all day long.
5. Sleek Ponytail with Bouffant Top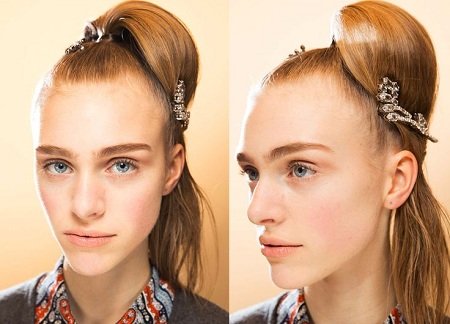 The sleek ponytail with bouffant top is a sophisticated hair style which is perfect for formal occasions. You have to create a smooth bouffant at the top by pulling back all the hair over the crown and the long tresses are tied into a sleek pony tail at the back. The look can be accessorized with some stoned clips to add elegance to the hairstyle.
4. Braided Low Wavy Ponytail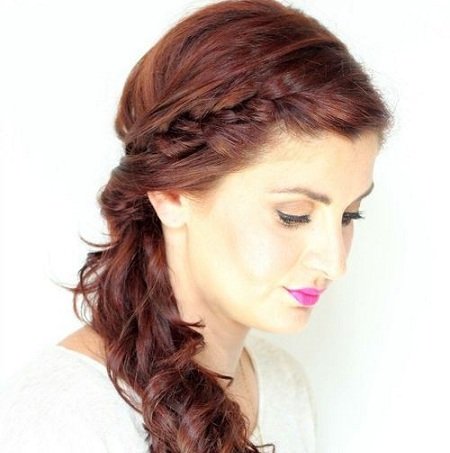 Younger girls with wavy hair texture can try out this fabulous looking braided low wavy ponytail, which is as good for casual occasion as it is for parties. Weave your front hair in a simple braid that shows on your forehead. Take it back and tie your beautiful waves in a low ponytail at the nape of your neck. You can add some volume to your hair by blow drying them before making a ponytail.
3. Stylish Side Ponytail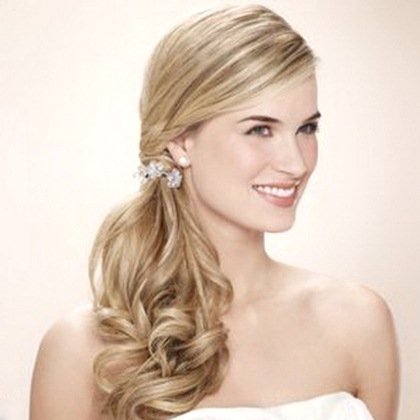 If you want a ponytailed look with a difference, then try out this stylish side ponytail. The best thing about this style is that you would require a minimalistic effort to make it. All that needs to be done is to sweep all your hair to one side and tie them in a ponytail. The front hair can be styled in a desired way, according to your face structure.
2. Low and Messy Ponytail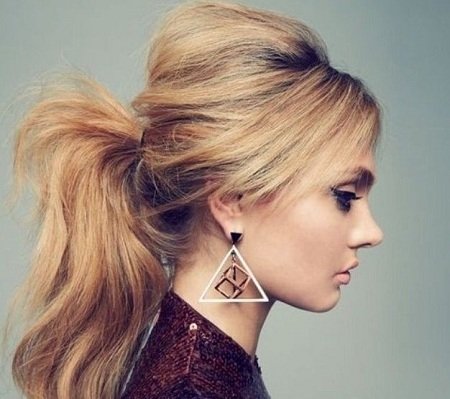 The low and messy pony is suitable if you are looking for a casual, yet elegant look to carry you around day or night. You can make this work well on any hair length and texture and it is particularly good if you have those curly, untamed locks. Dampen your hair a bit and scrunch after a simple blow dry, a little back combing on the crown and a simple ponytail at the nape, this is the easy way in which you make a low, messy ponytail.
1. High and Sleek Ponytail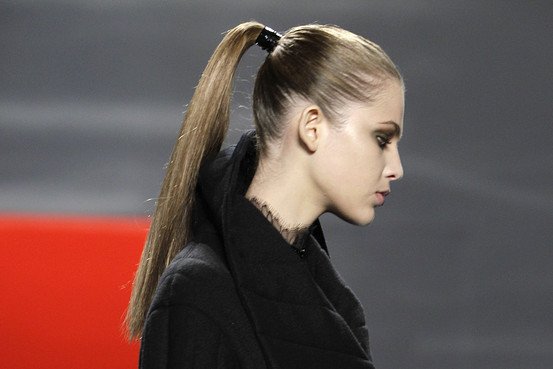 If you are looking for a ponytail style that blends comfort with charm, pick this classy high and sleek ponytail. It gives your face a flattering life and makes you look elegant and younger. This style is suited to perfectly straight hair and you may have to use a flat iron on it to get the best look. All you have to do is to apply a little styling cream on your hair, pull it up neatly and tie it in a sleek ponytail with an elastic band. A perfect party hairstyle for women of all ages!
Try one of these fabulous ponytail styles and get the look that you want!