Top 10 Best Amusement Parks in India – Most Attractive
Amusement parks are wonderful places to spend great time with your friends and family. India has a number of amusement parks which match up to world class standards with latest rides and thrills.
Listed below are top 10 popular amusement parks in India:
10. Gujarat Science City, Ahmedabad
Gujarat Science City is a government run amusement destination located in Hebatpur, Ahmedabad. The park is visited by thousands of students every month, who come here to witness attractions like a 3D theatre, Life Science Park and Planet Earth.
9. Ramoji Film City, Hyderabad
It is the biggest film city in the country, which lies over an area of nearly 1500 acres. It boasts of excellent replicas of architectural monuments like the Vrindavan Garden, Mughal Gardens and Vivekanand Statue. Tickets cost Rs 800 for adults and Rs 700 for children.
8. Nicco Park, Kolkata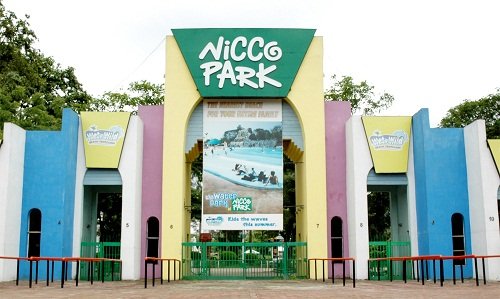 Next on this list is the famous Nicco Park in Salt Lake City, Kolkata, which provides educative entertainment to the visitors who come here. The variety here is diverse, from fun filled aqua rides to the rapid roller coaster and calm boat ride. Tickets cost Rs 430 per person.
7. Aquatica, Kolkata
Another famous amusement park in Kolkata is Aquatica, which is located in Kochpukur and is the largest one in the Eastern part of the country. As the name suggests, this is a water park with a number of exciting water rides such as Tornado water slide, Surf Racer, Wave Pool, Niagara Falls and Aqua Dance Floor.
6. Adventure Islands, Delhi
Adventure Islands in Delhi is the next name among the top 10 amusement parks in India, with its outstanding rides which have been imported from Switzerland, Germany and Italy. The park has 20 odd attractions for visitors including rides, fountains and landscaping.
5. Black Thunder, Coimbatore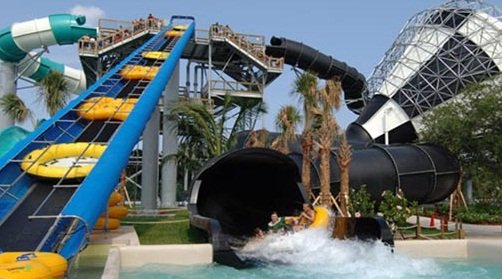 Black Thunder in Coimbatore is one of the biggest Water Parks in the country. Spread over an area of 65 acres, Black Thunder is a wonderful place to enjoy rides, games and water fun for children as well as adults. The place is huge and attracts thousands of people every year.
4. Adlabs Imagica, Mumbai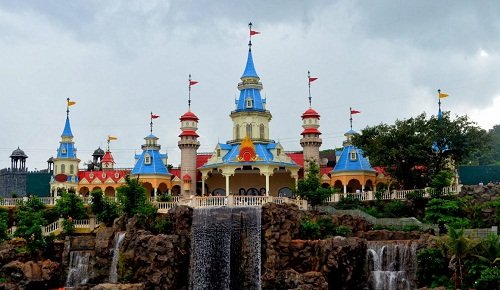 Located in Khopoli between Mumbai and Pune, Adlabs Imagica is another popular amusement park, which has a wide range of rides to offer for people of all ages. These include Wagon O Wheel, Save the Pirate, Deep Space and Zooballoo. The park also houses some excellent restaurants. It is a bit expensive with tickets staring at Rs 1200.
3. Wonderla, Bangalore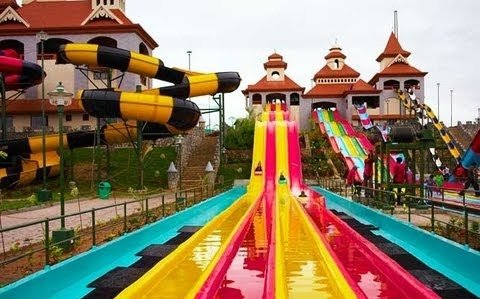 Located in Bangalore, Wonderla is one of the best amusement parks in India. It offers more than 50 different rides and is an eco friendly park, which also boasts of high safety standards. You can also enjoy tempting food at this destination. Tickets cost Rs 700 for adults and Rs 540 for children.
2. Essel World, Mumbai
Featuring next on the list of best amusement parks in India is Essel World, which was built in 1986 and is one of the oldest in the country, but in no way lesser than the rest. It has a Water Kingdom too, with plenty of theme rides. Other rides you can enjoy here include Ice Skating, Monsters in the Mist and Hedge Maze. Tickets cost Rs 790 for adults and Rs 490 for children.
1. Kingdom of Dreams, Gurgaon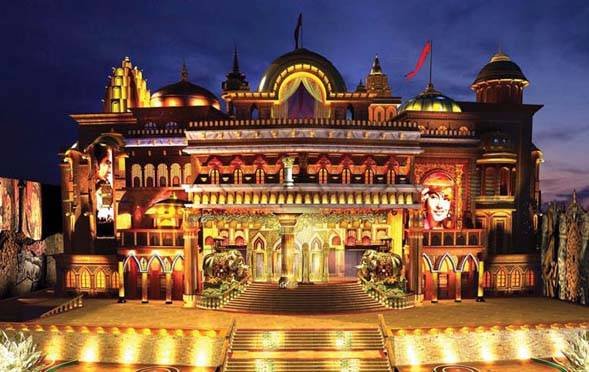 One of the best and most expensive amusement parks in India is Kingdom of Dreams, Gurgaon, where you have to shell out at least Rs 1200 per person for a fun filled day. If you are looking for live entertainment and theatrical fun, then this is just the right place for you. The main attractions of the park are Nautanki Mahal, Culture Gully and Showshaa Theatre.
Besides these popular amusement parks in India, another notable name is that of Appu Ghar in Delhi. The park which was opened in 1984 was among the oldest in the country and it closed down in 2008. It boasted of world class attractions which were far ahead of its time.