Top 10 Most Beautiful Roads Around The World To Travel
Though beauty is in the eye of the beholder, but there are some beautiful sceneries which must just be beautiful to whoever sees them. Those sceneries which leave a mark in your memory and make you want to drive on the same road, again and again. From the Seven Mile Bridge in Florida, United States of America, to the Great Ocean Road in Australia, all the way to Chapman's Pick Drive in South Africa, these roads are just beautiful.  Some of these scenarios are found on coastline roads with an overview of the ocean, some are mountain passes with numerous curves, but what they have in common is that, they offer a wonderful experience.
Here is a list of the top 10 most beautiful roads around the world to travel on
10. Seven Mile Bridge, in Florida, United States of America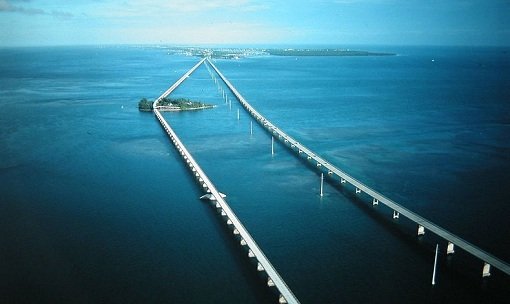 This is a famous bridge which is located in the Florida Keys. It was constructed between the years 1902 and 1912. This bridge offers you a drive close to the waters for so long and the only thing you see is the blue ocean all around you. Quite an amazing experience.
9. Great Ocean Road in Australia
This is a 243 kilometer road which is situated along the southeastern coast of Australia.  It is between Allansfor city and Torquay city. It was built between the years 1919 and 1932.
8. Tianmen Mountain Road in China
This road is located within the Tianmen Mountain National Park, which is in the Hunan Province. It is an 11 km road which will take you to the Tianmen caves and to the top of the Tianmenmountain.
7. Ruta 40 in Argentina
This is one of the longest routes in the world and it is in western Argentina. It runs parallel to the Andes mountains with a stretch of more than 5,000 kilometers.
6. Chapman's Peak Drive in South Africa
This is a spectacular road which is located on the western side of Chapman's Peak Mountain which is some 15 kilometers south of Cape Town. The road was carved in the mountain between the years 1915 and 1922.