Amrinder Gill Net Worth, Biography, Age, Height, Wife
Amrinder Gill is a famous and successful Punjabi actor and singer. He has made a lot of hit singles such as Dil Tera Ho Gaya, Ishq Ho Gaya, Main Naiyo Jaana, and Darshan Di Bukh. He also made a number of blockbuster films like Ik Kudi Punjab Di, Love Punjab, Happy Go Lucky, Saadi Love Story, and Daddy Cool Munde Fool.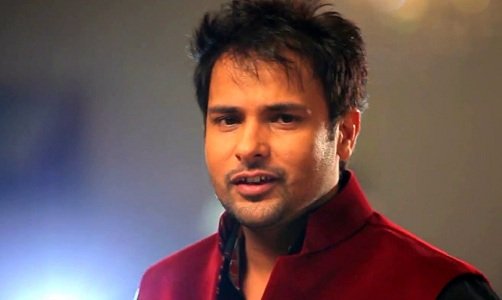 Net Worth: Unknown
Sources of Income: Amrinder Gill is acquiring a huge amount of money from his Punjabi music albums that are patronized by many. His excellent singing prowess simply made him very successful and famous. Not only that, this famous Punjabi actor also gained a lot of money from his acting career, specially from the numerous movies he starred with.
Full Name: Amrinder Singh Gill
Born: 11th May, 1976 (42 Years)
Marital Status: Amrinder Singh Gill got married to his gorgeous wife named Suneet Gill.
Car: Volkswagen Jetta
House: His residential place can be located in the city of Chandigarh in the Indian state of Punjab.
Height/Weight: He stands 5 feet and 10 inches, and weighs 76 kilograms.
Personal Background
Boorchand, Amritsar, Punjab was the birthplace of Amrinder Gill. It was also the place where he was raised and learned how to walk and talk. He was actually called by some of his close friends and some other people with his nickname "Ammy". When talking about educational attainment, Amrinder has a bachelor's degree in Khalsa College Amritsar. After graduating, he decided to acquire a master's degree in Agriculture Science in Guru Nanak Dev University. When he was in college, he already had backgrounds in Bhangra since he used to perform Bhangra dance as one of the back up dancers of famous celebrities in India, and Sarbjit Cheema was one of those personalities. The truth is, before he decided to pursue his intense passion in music, he worked as a manager in a certain banking institution in India.
Career Graph
Amrinder Gill's beginning on his singing career can be traced back in the year 2000. He became famous after the release of his debut song track titled "Paigam", which was under Goyal Music. Since the response of the people on his track was very good, then some other recording companies offered him some album release, leading to the composition of his new tracks such as Madhaania, Daru, Mel Kara De, Dildarian, and Khedan De Din. In the entire history of Punjabi music, his album titled "Judaa" is amongst those extremely successful albums. In fact, it was recognized during the Brit Asia Music Awards as "best album" in the year 2012. When it comes to his acting career, he started way back in the year 2009. It was when he was offered with a supporting role in the Punjabi movie titled "Munde UK De", which under the direction of the famous Punjabi film director, Manmohan Singh. After the discovery of his excellent acting prowess, he was then offered with a lead role in the movie "Ik Kudi Punjab Di", under the same movie director.
In fact, he had just recently won a Best Actor award in the PTC Punjabi Film Awards from his blockbuster film titled "Angrej".
Save